Recipe: Pumpkin Slab Pie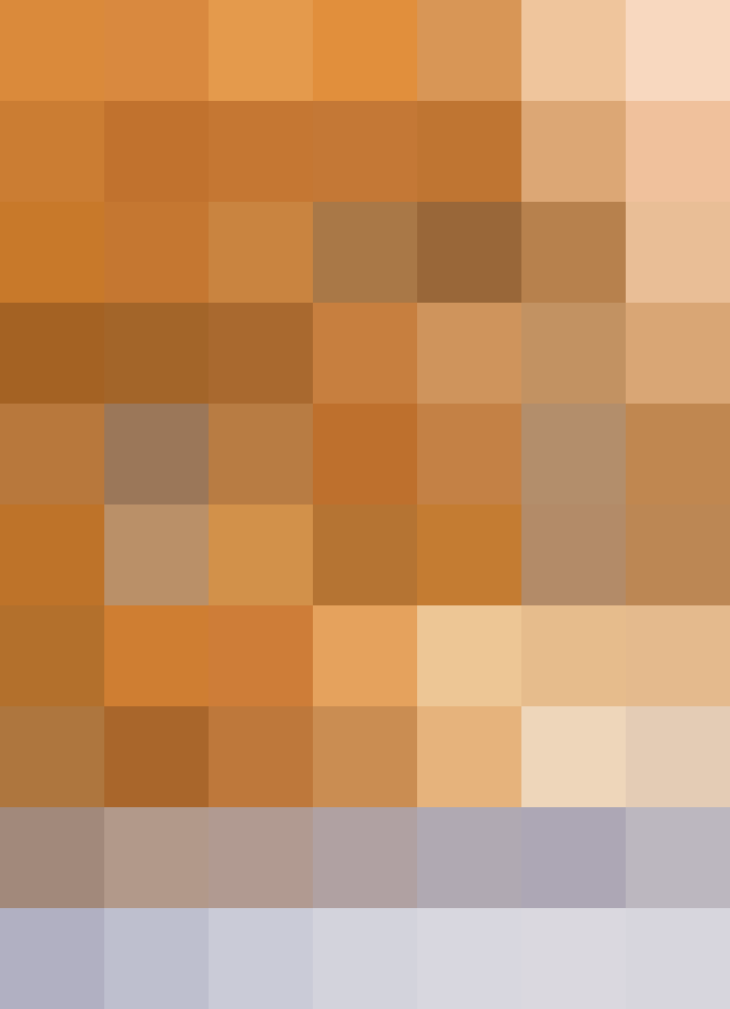 It's been said that whomever coined the phrase "easy as pie" had never made one from scratch. Perhaps, instead, they were talking about this pretty slab pie. Slab pie solves problems during the hubbub of Thanksgiving feast preparation. Here's why:
First, a slab pie feeds a crowd, yielding at least 24 generous servings. If there are fewer guests around your table, leftovers hold well for days.
Second, this is a low-stress, high-success approach to homemade pie crust. It comes together quickly in a food processor (or bowl) and is pressed into the baking pan. No rolling. No crimping. No worries.
Third, the filling works equally well with canned or home-cooked fresh pumpkin.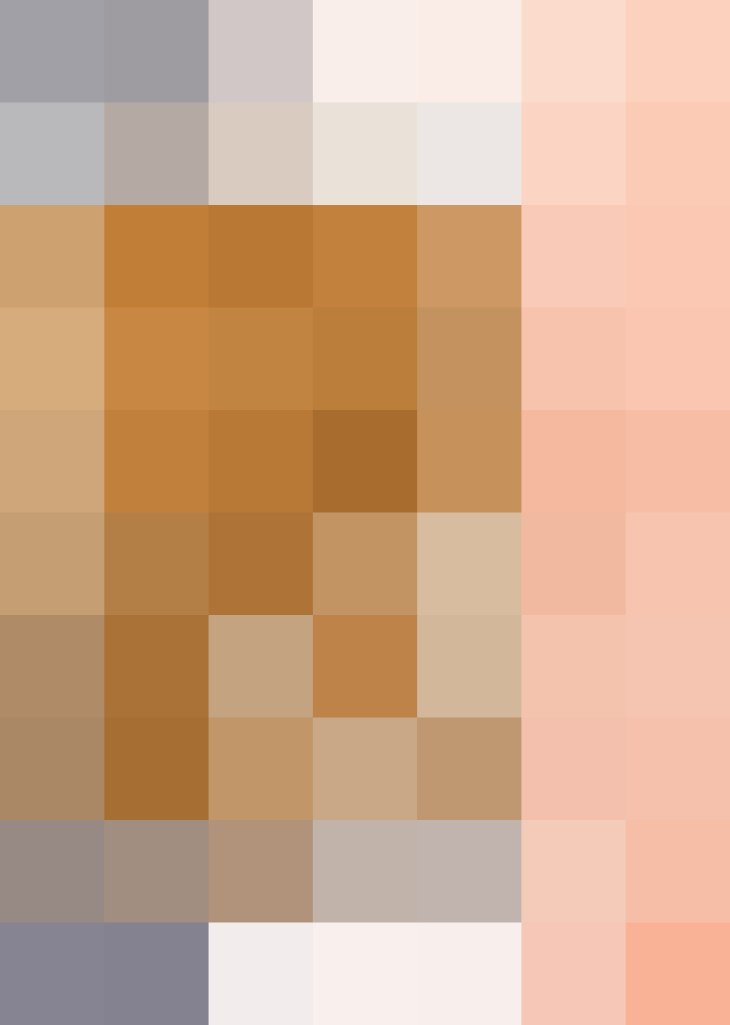 Making Your Own Pumpkin Purée?
There are two secrets to preparing perfect pumpkin purée to use in recipes such as this one.
Use a pie pumpkin or other pumpkin meant for eating instead of carving. These are easy to find in grocery stores and farmers' markets, usually near the winter squash and sweet potatoes.
Home-cooked purée must have the same thick, smooth consistency as canned purée. If your purée is too wet, drain it in a fine-mesh strainer lined with a paper towel or large coffee filter. Fit the strainer over a bowl and refrigerate overnight, and then discard the collected liquid. Pumpkin purée freezes well for up to six months when stored in an airtight container, so you can make it ahead to have on hand when it's pie time.
But either way — canned or homemade — this pie will be beautiful, delicious, and easy as only a (slab) pie can be.
Pumpkin Slab Pie with Ginger-Pecan Streusel Topping
For the crust:
3 cups all-purpose flour
1/2 teaspoon salt
1 tablespoon granulated sugar
8 tablespoons (1 stick) unsalted butter, cut into small cubes and chilled
1/2 cup vegetable shortening, cut into small cubes and chilled
1 large egg
1 tablespoon distilled white vinegar
5 to 7 tablespoons ice water
For the streusel topping:
1 cup rolled oats
1 cup packed light brown sugar
1/2 cup all-purpose flour
8 tablespoons (1 stick) unsalted butter, cut into small cubes and chilled
1/2 cup coarsely broken pecan halves
1/4 cup finely chopped crystallized ginger
For the pumpkin filling:
6 large eggs
1 1/2 cups granulated sugar
2 tablespoons cornstarch
2 teaspoons ground cinnamon
1 teaspoon ground ginger
1/2 teaspoon ground cloves
1/2 teaspoon ground nutmeg
1/2 teaspoon salt
2 (15-ounce) cans pumpkin purée, or 3 1/2 cups homemade pumpkin purée (Recipe follows)
1 cup heavy cream
Make the crust: Place the flour, salt, and sugar in the bowl of a food processor fitted with the blade attachment and pulse to combine. Scatter the cubes of butter and shortening over the flour and pulse until the mixture resembles wet sand with a few pieces of fat the size of small peas.
Place the egg, vinegar, and 5 tablespoons of the ice water in a small bowl and whisk until well-blended. Pour over the flour mixture and pulse to form large clumps of dough; if it doesn't hold together, sprinkle in more ice water, 1 tablespoon at a time, and pulse only until incorporated. Transfer the clumps onto a work surface and gather into a smooth ball.
Press the dough evenly across the bottom and up the sides of a rimmed baking sheet (half sheet pan). Use your fingers or the bottom of a metal measuring cup to press the dough evenly into the pan and against the edges — the edges should be straight, not sloped. Cover with plastic wrap and refrigerate for at least 30 minutes and up to 1 day.
Make the streusel: Place the oats, brown sugar, and flour in a large bowl and stir to combine. Add the butter and work it into the flour mixture with a pastry blender or fingertips until the mixture is crumbly. Pinch together about 1/3 of the mixture into balls the size of a marble; leave the rest crumbly. Gently stir in the pecans and ginger. Cover and refrigerate until the butter is firm, at least 30 minutes.
Make the filling and bake the pie. Arrange a rack in the middle of the oven and heat to 350ºF. Place the eggs, sugar, cornstarch, cinnamon, ginger, cloves, nutmeg, and salt in a large bowl and whisk until smooth. Add the pumpkin and whisk until smooth. Whisk in the cream. Pour the filling into the chilled pie crust and smooth the top.
Bake until the filling just begins to set, about 30 minutes. Sprinkle the chilled streusel evenly over filling. Bake until the filling is set and the streusel is golden-brown, about 25 minutes more. The tip of a sharp knife inserted into the center should come out clean.
Cool to room temperature on a wire rack. Cover and refrigerate until chilled, at least 4 hours and preferably overnight.
How To Make Homemade Pumpkin Purée
Be sure to use a pumpkin made for eating, such as a pie pumpkin, sugar baby, or cheese pumpkin. Most winter squashes, like butternuts, make good "pumpkin" purée as well. Do not use large Halloween pumpkins; they are meant only for carving, and will taste flavorless, stringy, and watery.
Heat the oven to 400ºF. Line a rimmed baking sheet with parchment paper. Cut the pumpkin in half from top to bottom. If the pumpkin weighs more than 4 pounds, cut it into large wedges. Scoop out and discard the seeds. Place the pieces cut-side down on the prepared baking sheet. Roast until it is easily pierced with a knife, 45 to 90 minutes depending on the size and type of pumpkin. Let cool enough to handle and then scoop the flesh from the shells.
Purée the flesh in a food processor or force it through a food mill into a bowl. The purée must have the thick, firm consistency of canned pumpkin. If it is too watery, spoon it into a sieve lined with a couple of layers of white paper towels or a large coffee filter set over a bowl. Press a piece of plastic wrap onto the surface of the purée. Refrigerate overnight. Discard the collected liquid. Store covered and refrigerated for up to 3 days or frozen in an airtight container for up to 3 months.
Using jelly roll pans: This recipe can also be made in 2 jelly roll pans; double the amount of pie crust.
Storage: The bars can be refrigerated for up to 4 days.
Published: Nov 10, 2014