Recipe: Pumpkin Risotto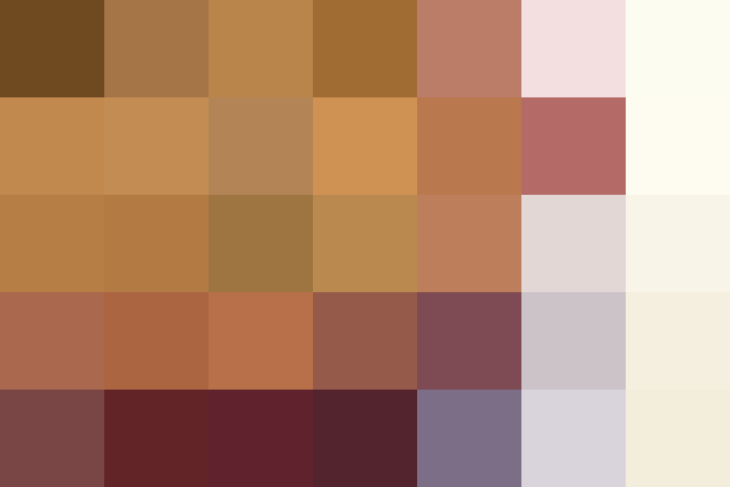 If you only make one savory pumpkin dish this season, this just has to be it. Pumpkin risotto is one of the many variations on the classic Italian slow-cooked rice dish, which is made with a type of rice that releases some of its starch into the cooking liquid, creating its own sauce.
Today, across the United States, pumpkin risotto has become ubiquitous at upscale restaurants. Creamy and satisfying, savory and with just the mildest hint of sweetness, it can and should be made and served like they do in Italy: at home.
Pumpkin Risotto Is a Classic
On the other side of the Atlantic, we might be surprised to find out that pumpkin is used in traditional in Northern Italian kitchens, but it is called zucca in Venice and marina di Chioggia throughout the country. Pumpkin has been eaten in Italy since the days of ancient Rome, and it makes a beautiful risotto.
Consider Risotto a Process, Not a Recipe
I always tell my students that risotto is a technique, not a recipe. The goal is to add hot liquids so slowly and with so much stirring that the rice very, very slowly absorbs just enough liquid to be al dente — tender but still toothsome — and delicately but distinctly enrobed in a creamy sauce that's neither wildly thick nor liquid-y. The constant stirring and ultra-slow additions of the stock and pumpkin mixture allow the rice to release its copious natural starches.
Here are few keys to nailing this technique.
Just keep stirring: Stirring is key, so be prepared to stand and stir, looking, smelling, and tasting — you can't do anything else at the same time. It's a good thing risotto is a meal, since you really have to stand and do this and nothing else. I always prep a salad beforehand. That's all this meals needs.
Risotto is done when it is done: This is what I was taught and what I teach. This piece of circular logic is as aggravating as it is true. The amount of liquid you will need will vary each time you make the dish. Your rice might be old or new or anything in between, and you won't be able to tell from the package or from looking at the rice. Check for the doneness of the rice after about 4 1/2 cups of the pumpkin and stock mixture has been absorbed. All in all, risotto requires one very special ingredient: patience.
Use the right rice: In order for this dish — or any risotto — to cook, you must use short, roundish and chubby grains of rice with copious amounts of starch. I use carnaroli, vialone nano (my favorite), or arborio rice, which can be a little easier to find. There are no substitutes.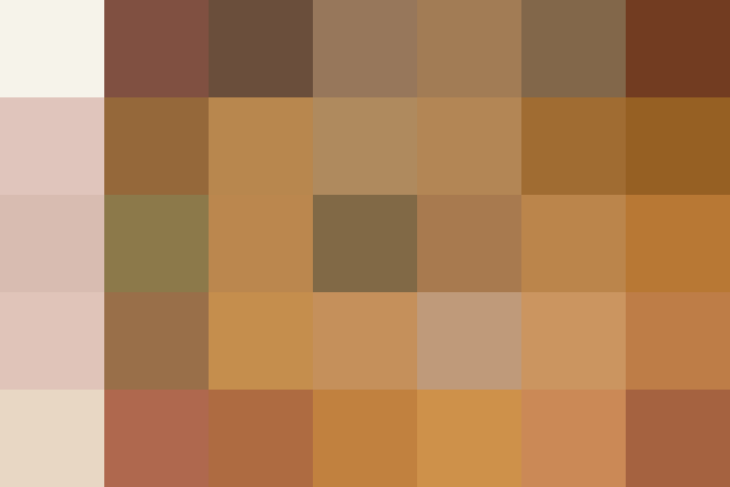 Use Top-Flight Ingredients
This is the moment for the very best butter, the freshest shallots, and an excellent crisp white wine or a dry Italian vermouth (my favorite). And since cheese is key when using pumpkin, you'll find this recipe uses a bit more cheese than a traditional risotto. The sharpness both balances its sweetness and adds a distinct character to the offset what could be too much "sameness" and mildness from the pumpkin.
Pumpkin Risotto
Serves4
Ingredients
5 1/2 to 6

cups

homemade or low-sodium chicken or vegetable stock

1

cup

pumpkin purée (not pumpkin pie filling)

2

teaspoons

kosher salt

1

teaspoon

freshly ground black pepper

1/2

teaspoon

ground nutmeg, or 6 to 10 scrapes on a grater from a whole nutmeg

8

tablespoons

(4 ounces) unsalted butter

8

ounces

shallots (7 to 8), minced

1 3/4

cups

arborio, carnaroli, or vialone nano rice

1 1/2

cups

dry white wine, Italian preferred, such as Pinot Grigio or Pinot Bianco, or dry white vermouth

1 1/4

cups

grated Parmesan cheese

6 to 10

large sage leaves, finely chopped (optional)
Instructions
Place the stock, pumpkin, salt, pepper, and nutmeg in a medium saucepan over high heat on a burner near the one where you'll be cooking the risotto. Stir to combine and bring to a gentle boil. Reduce the heat to a steady simmer.

Set a large saucepan next to the first one on the stovetop, add the butter, and melt over medium heat. Add the shallots and cook, stirring, until they are translucent with a few brown edges, 6 to 7 minutes.

Add the rice and stir until each grain is coated in fat, 2 to 3 minutes. Reduce the heat to low. Add the wine or vermouth and cook, stirring constantly, until it is absorbed.

Add 1/2 cup of the pumpkin stock mixture and stir constantly until absorbed. Add the remaining stock mixture, 1/2 cup at a time, stirring constantly after each addition and adding the next amount only after the previous one is fully absorbed by the rice.

After you have used about 4 1/2 to 5 cups of the stock mixture (this will be about 30 to 35 minutes after you started adding the first 1/2 cup of stock), taste the rice to determine if it is very hard, firm, or al dente. You are looking for al dente, with the grains just a bit toothsome (a little resistant to the bite) but cooked — not hard or powdery. The rice should be enrobed in a creamy sauce and the grains should remain slightly al dente. If it is, you can move on to the next step. But it hasn't reached that stage, add more stock, this time 1/4 cup at a time, stirring after each addition and tasting once it has been absorbed. It should take about 45 minutes for all of the stock mixture to be added and incorporated, but you might not need all of it, so it's important to slow down to 1/4 cup at a time and taste every few minutes.

Stir in the cheese and sage if using. Serve immediately. Risotto is not a make-ahead dish. Even if you finish it 15 minutes before serving and simply allow it to sit, risotto turns into a paste.
Recipe Notes
Scaling: If you are making this for two, feel free to cut the recipe in half. You can also use it to make fried arancini the next day.
Storage: Risotto can be stored in the refrigerator in a covered container for 2 to 3 days, but it will get very thick. The pumpkin helps it from becoming super gooey, but when you rewarm it, the rice will get overcooked. None of this means that I don't ever do it or that it doesn't taste great anymore, but be very aware that the crucial part of this dish is the texture, which has a brief window of greatness and cannot be recovered.
Published: Nov 14, 2016