Recipe: Maple Pecan Pie Bars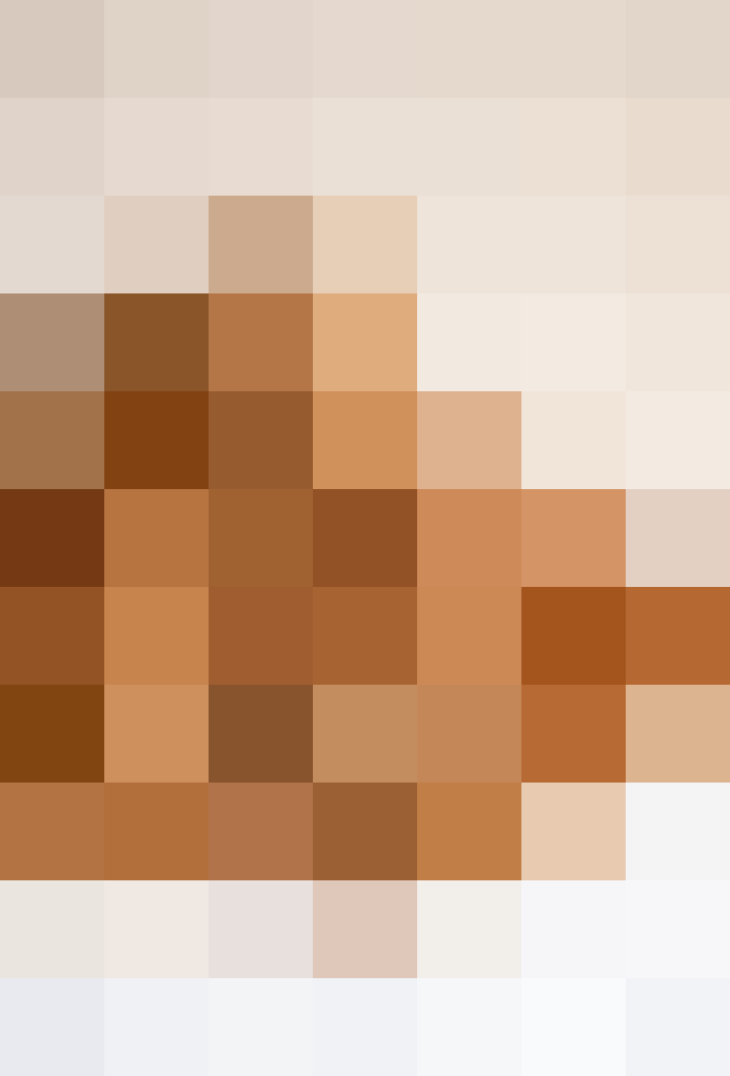 I've always felt very neutral about pecan pie. You won't ever find me rushing to make pecan pie, but I certainly won't turn down a slice if it comes my way. These maple "pecan pie" bars, on the other hand, are a fantastically different thing. In fact, they are everything I've always wished pecan pie would be, I just didn't know it yet.
The Challenges of Pecan Pie
Maybe I'm just overly particular, but it's rare when I find a pecan pie that strikes a perfect balance of, well, pecan and pie. Maybe it's too ooey-gooy, or perhaps it has a soggy crust, or possibly the flavor even falls a little flat. And considering my Southern roots and penchant for redoing recipes, one would think I'd have come up with my own solution already.
But nope, it wasn't until I was given the oh-so-tough (yeah, right) assignment for our Thanksgiving Gathering this year — to create a perfect pecan pie in handheld form — that I even stopped to think about it. But think about it I did, and what resulted was a fairly simple yet very amazing dessert. As it turns out, putting pecan pie in bar form eliminated those otherwise fatal flaws I mentioned.
A Few Tweaks to a Classic Recipe
My recipe renovation started with considering the crust. I wanted the ease of shortbread but one that didn't crumble if you looked at it wrong, and so I had to to think about both ingredients and technique. Ultimately I decided on a blend of cake flour and all-purpose flour, to yield a tender yet durable crust. I replaced more traditional powdered sugar with brown sugar, to better marry with the flavors with the impending filling. Of course high-quality butter was essential, and a splash of vanilla just seemed like the right thing to do.
After looking up a million different shortbread techniques — food processor, stand mixer, pastry cutter — the method that grabbed my attention from a few different websites was for a melt-the-butter, pour-it and press-it-in kind of crust (think graham cracker or chocolate wafer). I'll admit I was intrigued but not optimistic. But I went for it anyway, and boy, was I wrong. It was so delicious, not to mention the easiest thing in the history of ever — no more dragging out special equipment or stressing about over-processing the dough!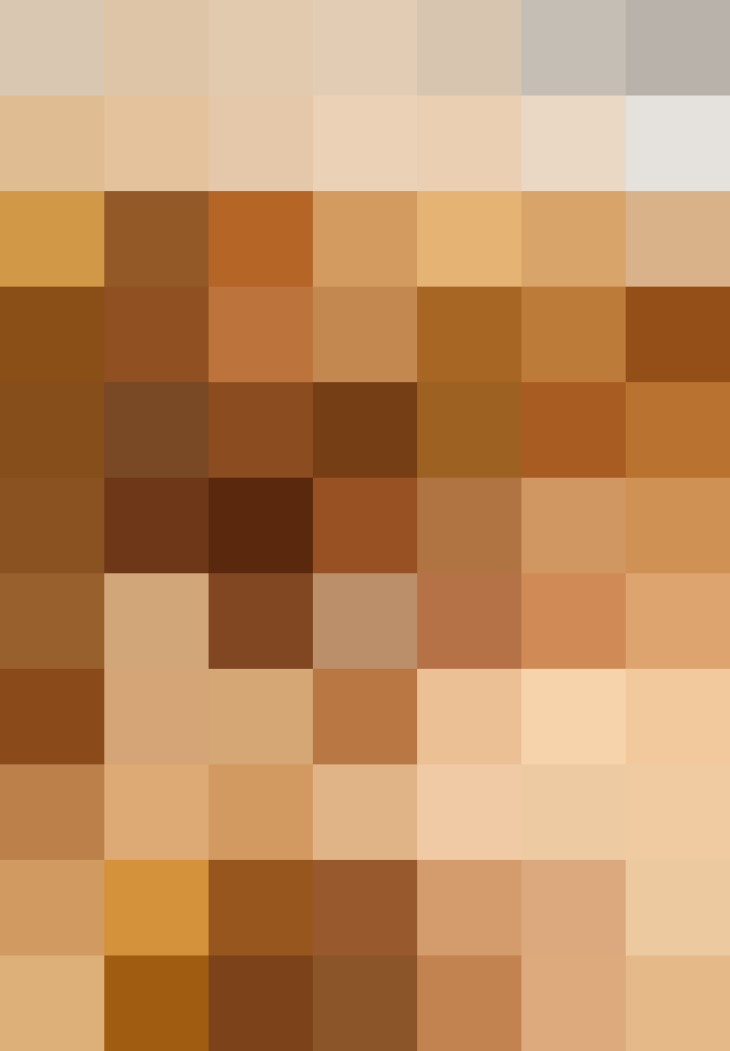 A Pecan Filling with a Maple Twist
For the filling, I wanted a firm texture with a complex taste that managed to still be all about the pecans. Personally I think maple is the quintessential pairing for this favorite nut, so it seemed like a no-brainer to use it for these bars, while brown sugar and butter added a caramel note. I finished off the filling with a dollop of creme fraiche and a healthy glug of vanilla extract to add a luxe finish to the dish. A generous pinch of salt brought each of the elements together.
The true test, however, would be if the individual parts would harmonize as a whole. And so I waited rather (im)patiently for the caramel-y pecan bars to set before I went at them with my knife. I politely sat down at my desk with an adorable sliver, ready to examine my creation. And then I meandered back in the kitchen, because I "needed" to "test" it a little bit more. With every tiny slice came another, then another, until I balked at the fact I had just managed to Pac-Man half the pan. (And while calorie counting isn't really my thing, I vaguely understood the diet crime I had probably just committed.)
But oh-my-gosh, I couldn't resist! It was so. Very. Good. When I finally came up for air, I had to call for reinforcements. (a.k.a my very generous friends who come to "take these kinds of things away.") And so a few neighborhood pals arrived to save me from myself, but they too caved under the pecan pie pressure. We were all just too weak.
To put its yumminess into perspective I made it two more times that week and have plenty of plans for more. I have a funny feeling its simplicity might be the end of me. (Which I guess means so much for death by chocolate?)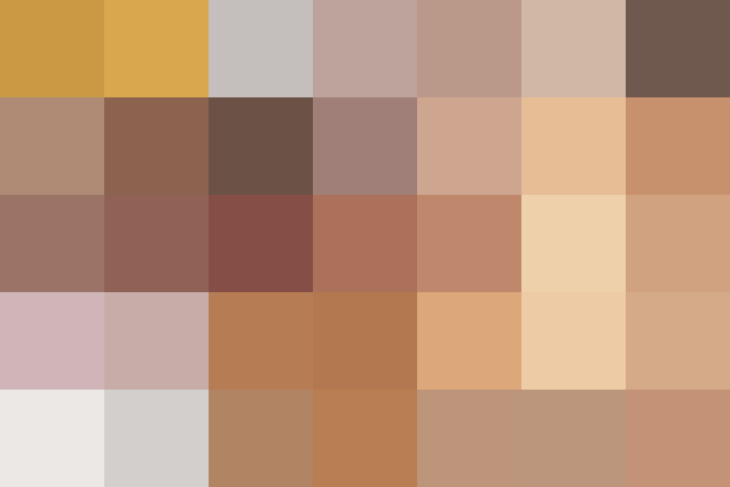 Maple Pecan Pie Bars
Makes24 to 30 small bars
Ingredients
For the crust:
1

1/4 cups

all-purpose flour

1

cup

cake flour

6

tablespoons

packed light brown sugar

1/2

teaspoon

salt

8

ounces

(16 tablespoons) good-quality unsalted butter, melted

1

teaspoon

vanilla bean paste or vanilla extract
For the filling:
4

ounces

(8 tablespoons) unsalted butter

1/2

cup

packed light brown sugar

1/2

cup

pure maple syrup

2

tablespoons

crème fraîche or heavy cream

1

teaspoon

vanilla bean paste or vanilla extract

Pinch salt

3

cups

chopped pecans
Instructions
Make the crust:
Arrange a rack in the middle of the oven and heat to 350°F. Line a 9x13-inch baking dish with aluminum foil or parchment paper, leaving a 2-inch overhang on all sides for easy removal of the bars. A Pyrex baking dish is recommend; baking times may vary slightly if using ceramic or metal.

Place the all-purpose flour, cake flour, brown sugar, and salt in a medium bowl and whisk to combine. Add the melted butter and vanilla and, using a fork, stir until it forms a thick, sandy dough. It should be fairly moist and will seem a bit greasy at this point.

Transfer the mixture to the prepared baking dish and press evenly into the bottom. Transfer the dish to the freezer for 10 minutes (or the refrigerator for 30) to allow the dough to firm up. Bake until the crust is set and dry on top but not yet browned (a bit of golden color around the edges is ok), 18 to 20 minutes. Let the crust cool for at least 20 to 30 minutes before adding the filling.
Make the filling:
Place the butter, brown sugar, and maple syrup in a medium saucepan over medium heat until the butter is melted and the sugar is dissolved. Remove from the heat and whisk in the crème fraîche or heavy cream, vanilla, and salt. Fold in the pecans. At this point, the topping will be very loose and liquidy.

Pour the mixture over the crust and use an off-set spatula to spread the pecans evenly. Bake until the mixture is hot and very bubbly around the edges, 18 to 20 minutes.

Remove from the oven and allow to cool and set overnight — the topping will still be a bit loose when you first take the bars from the oven, but they will gradually firm up. (If you need to cut the bars sooner, once the pan is cool, place the bars in the refrigerator for a few hours to help them set more quickly.)

To slice the bars, grasp the paper or foil and lift the slab out of the pan onto a cutting board. Cut into squares.
Recipe Notes
Using just all-purpose flour: You can use all all-purpose flour if you don't have any cake flour on hand (pastry flour would also be great.)
Maple syrup substitutes: You can substitute honey or corn syrup for the maple syrup, although in my opinion, the flavors isn't nearly as delicious.
Storage: Store the bars in an airtight container at room temperature for up to 5 days.
Published: Nov 12, 2014