Recipe: Lemon Curd Sandwich Cookies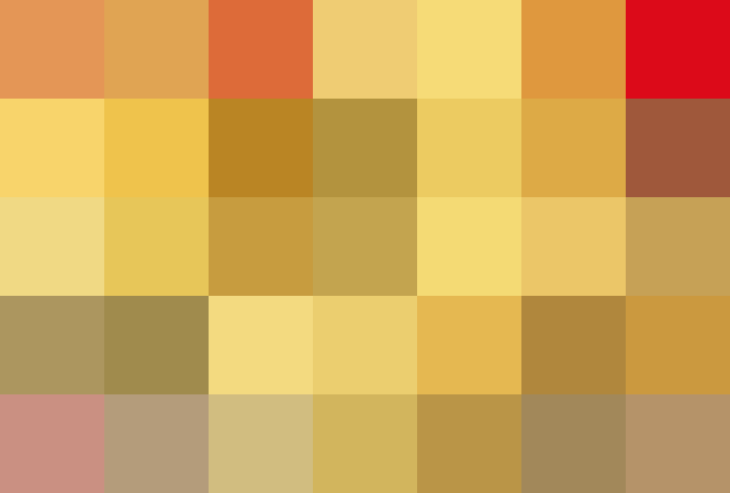 Stop the search — you've found your new addition to this year's lineup of holiday cookies. This lemon curd sandwich cookie starts off with just-sweet-enough cookies, made rich and tender by a simple cream cheese dough. Don't expect to find a snappy cookie here — these rounds have some give because we want them to melt a bit when you bite into them. Nestled inside is a sunny, tart and sweet lemon curd. Thanks to those tender cookies, the curd won't smoosh out when you bite them. Consider this a cookie designed with flavor and eating in mind.
While the holiday rush beckons for a shortcut from time to time, we consider this the place to spend a few extra moments. Make the curd and skip the store-bought stuff. I'm guessing you already have everything you need — lemons, butter, sugar — in the house already.
Make These Cookies Over Two Days
As the saying goes, good things come to those who wait, and these cookies are no exception. I believe these sweet lemon sandwich cookies are best made over two days to spread out the work. Use the first day to prepare the dough, bake the cookies, and make the lemon curd. Waiting a day to assemble the cookie sandwiches gives both the cookies and the lemon curd ample time to cool, and it cuts the work time into manageable steps.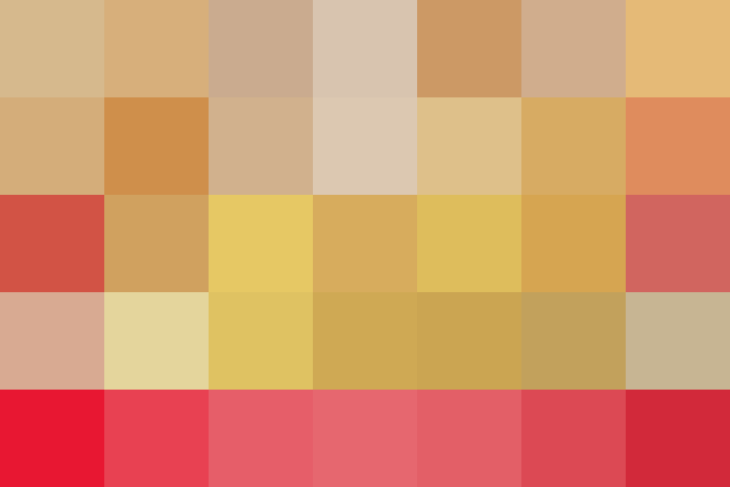 Like a true champion of any cookie plate, these cookies offer more than beauty and big flavor — they also have major make-ahead potential. The dough can be prepared and frozen as a disc, rolled out between parchment, or cut out into rounds and then baked as needed, straight from the freezer, adding an extra minute or two to the bake time. You can also freeze the baked cookies, but hold off on sandwiching them with lemon curd until you're ready to serve them.
Lemon Curd Sandwich Cookies
Makesabout 30 to 36 cookie sandwiches
Ingredients
For the cookies:
2

sticks

(8 ounces) unsalted butter, at room temperature

4

ounces

cream cheese, at room temperature

1

cup

granulated sugar

1

large egg yolk

1

teaspoon

vanilla extract

1

teaspoon

freshly grated lemon zest

2 1/2

cups

all-purpose flour

1/2

teaspoon

fine salt
For the lemon curd:
1

cup

freshly squeezed lemon juice (from 3 to 4 lemons)

Finely grated zest from 1 lemon

1

large egg

2

large egg yolks

1/4

cup

granulated sugar

4

tablespoons

unsalted butter, cubed and at room temperature

Pinch of fine salt
Instructions
Make the cookies:
Place the butter, cream cheese, and sugar in the bowl of a stand mixer fitted with the paddle attachment. (Alternatively, use an electric hand mixer and large bowl.) Beat on medium speed until light and fluffy, about 2 minutes. Scrape down the sides of the bowl, if necessary, then beat in the egg yolk, vanilla, and lemon zest. Beat in the flour and salt on low speed until just combined.

Divide the dough into 2 pieces and form each piece into a disc. Roll out each piece of dough between 2 pieces of lightly floured parchment paper until about 1/4-inch thick. Transfer the rolled-out dough to a baking sheet, still sandwiched between parchment paper and stacking them on top of each other. Refrigerate until firm, at least 1 hour or for up to 5 days.

Arrange 2 racks to divide the oven into thirds and heat to 350°F.

Use a 2-inch round cookie cutter to cut as many rounds from the dough as you can. Transfer the rounds to 2 ungreased, unlined baking sheets, spacing them about 1 inch apart. Bake for 4 minutes. Rotate the baking sheets between racks and from front to back. Bake until the cookies are lightly golden-brown around the edges, 2 to 4 minutes more.

Let the cookies cool on the baking sheet for 5 minutes, then use a flat spatula to transfer to them to a wire rack to cool completely. Repeat with any remaining dough, letting the baking sheets cool completely between batches.
Make the lemon curd:
Bring the lemon juice to a simmer in a small saucepan over medium-high heat, and cook until it is reduced down to about 3/4 cup. Remove from the heat, stir in the zest, and cool to room temperature.

Whisk together the egg, egg yolks, and sugar in a medium bowl. Whisk the cooled juice and zest into the egg mixture in a steady stream.

Fit a fine-mesh strainer over a medium bowl and place it next to the stove

Pour the egg and juice mixture back into the small saucepan. Cook over medium heat, stirring slowly but constantly, until the mixture has thickened to a pudding-like consistency, 6 to 8 minutes, or until the mixture is 180°F.

Pour the mixture through the strainer to strain out the zest and any bits of cooked egg. Stir the butter and salt into the strained mixture while it is still warm and mix until the butter is completely melted and the curd is smooth. Cool completely, then store in the refrigerator until ready to assemble the cookies.
Assemble the cookies:
Flip half of the cookies so that they are upside down on a work surface. Spoon 1 heaping teaspoon of lemon curd onto the center of each upside-down cookie. Top each with the remaining cookies to form sandwiches, and then gently press together until the filling reaches the edges of the cookies.
Recipe Notes
Make ahead: The cookie dough can be stored in an airtight container in the refrigerator for up to 1 week or frozen for up to 3 months. The lemon curd can be made and stored in an airtight container in the refrigerator for up to 5 days or frozen for up to 3 months.
Storage: Store cookies in an airtight container at room temperature for up to 3 days.
Published: Dec 14, 2016