Recipe: Deep-Dish Pastitsio
Leftover pasta always seems to be in my fridge, sitting in plastic containers, waiting to be repurposed. This extra pasta is perhaps as a vestige of when my kids were really young and I needed fast and simple meals. Sure, I could throw together a pasta salad with mayo or vinaigrette and some vegetables, but in the fall and winter, I want to serve — and eat — a warm, hearty meal.
Today, that pasta doesn't need to wait quietly to be dressed with olive oil and salt and tip-toe to the table. It can do a Greek dance right to your table in a pasta bake, known as pastitsio.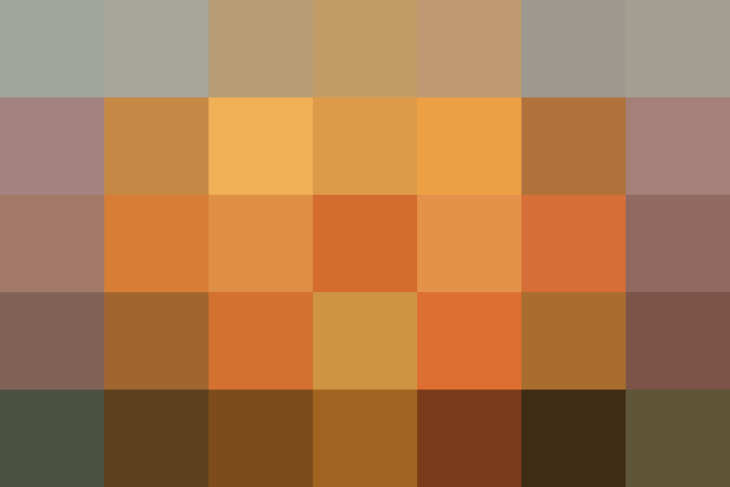 Pastitsio is a baked pasta-and-meat dish with a creamy white sauce, or bechamel, that is enriched with eggs and a bit of cheese. It is everyday homey fare throughout Greece. It is usually prepared with beef or lamb that has been cooked with tomatoes, and has an earthy touch of marjoram or oregano to up the savory ante and a pinch of cinnamon for the unique warmth of Greek food.
It also happens to be a great way to enjoy second-day pasta. And nearly any kind you have leftover will do — as long as it's tube-shaped. That means bucatini, rigatoni, macaroni, or penne are all fair game for this recipe.
If you are making this on the fly, use Parmesan — you're more likely to have it in the fridge than the Kefalotyri that is traditionally used in this dish. The cheese is used in between layers of pasta, meat, and white sauce — which gives the dish its distinctive puffy appearance.
Kefalotyri cheese is a hard sheep's milk cheese from Greece with a sharp, salty flavor that is often used in pastitsio. Kefalotyri cheese is sometime still hard to find, but a cheese shop or a large cheese section of a grocery store will likely have it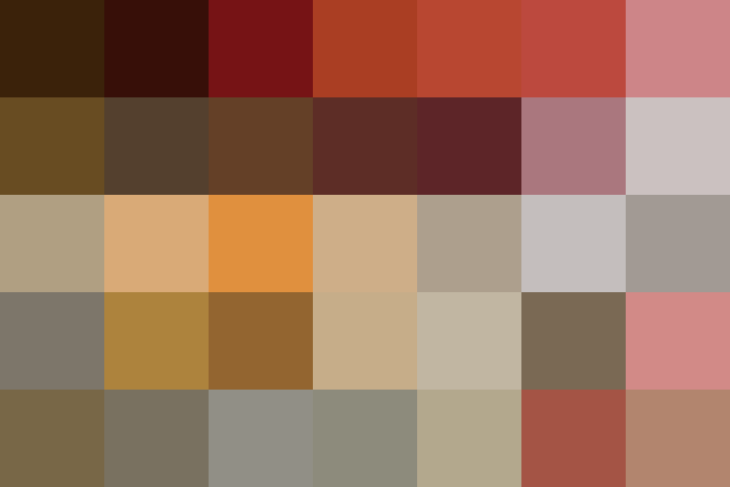 Improvisations and Your Yia-Yia's Recipe
There are as many version of pastitsio as there are cooks. You should feel free to improvise on this recipe. Don't love spinach? Switch to another green. Have some frozen peas? Add half a cup. Only have strained tomatoes? Use those instead. Have ground pork, lamb, veal, or beef? All work.
Don't get me wrong. I treasure heritage recipes and try to honor them. They are meaningful in every family. But I don't feel obligated to cook these dishes that way forever, and you shouldn't feel constrained to use only those recipes. In fact, feel free to play around some with this recipe, as long as you keep the pasta, the béchamel, and a tomato-based meat sauce (a bolognese works well), you'll be okay. As long as it tastes great, any version is welcome to join the crowd.
For the meat sauce
1 tablespoon vegetable or olive oil
1 medium yellow onion, finely chopped (about 1 1/2 cups)
1 pound ground beef, lamb, pork, or turkey
2 teaspoons kosher salt, divided
1/2 teaspoon freshly ground black pepper, divided
3 cloves garlic, finely chopped
Leaves of 3 sprigs fresh marjoram or oregano, coarsely chopped
Leaves of 3 sprigs fresh thyme, coarsely chopped
1 teaspoon ground cinnamon
1/3 cup red wine
1 pound frozen chopped spinach, thawed and as much liquid as possible squeezed out
1 (28-ounce) can crushed tomatoes
For the sauce and pasta
Cooking spray
8 tablespoons (1 stick) unsalted butter
1 cup all-purpose flour
1 teaspoon freshly ground black pepper
4 1/2 cups whole milk, divided
3 large eggs
2 large egg yolks
Finely grated zest of 3 lemons
2 1/2 teaspoons kosher salt
1/4 teaspoon ground nutmeg or 15 scrapes from a whole nutmeg
2 cups freshly grated Parmesan or Kefalotyri cheese (6 ounces), divided
6 cups cooked ziti, elbow macaroni, orecchiette, or any small pasta (about 12 ounces dried)
Chopped tomatoes, fresh marjoram, fresh thyme, or more Parmesan or Kefalotyri cheese, for serving
Arrange a rack in the middle of the oven and heat to 375°F. Coat a 9×13-inch baking dish (2 1/2 to 3 inches deep, 3-quart capacity) with cooking spray; set aside.
Make the meat sauce: Heat the oil in a large saucepan over high heat until shimmering. Add the onions and cook, stirring frequently, until translucent, 3 to 5 minutes. Reduce the heat to medium-high. Add the ground meat, 1 teaspoon of the salt, and 1/4 teaspoon of the pepper. Cook, stirring occasionally and breaking it up with a heat-resistant spoon, until cooked through and browned, 3 to 4 minutes.
Add the garlic, marjoram, thyme, and cinnamon, stir to combine, and cook for 15 to 20 seconds. Add the wine and cook until almost evaporated, 1 to 2 minutes. Add the spinach, tomatoes, remaining 1 teaspoon salt, and remaining 1/4 teaspoon pepper, and mix to combine. Remove from the heat and set aside.
Make the sauce: Heat the butter in a separate large saucepan over high heat until it melts and foams. Whisk in the flour and cook until it is medium-blonde in color, about 1 minute. Add the pepper and cook, whisking constantly, for 1 minute. Gradually whisk in 4 cups of the milk. Bring the mixture to a boil, stirring constantly, and cook until thickened, about 1 minute. Remove from the heat.
Whisk the eggs, egg yolks, remaining 1/2 cup milk, lemon zest, salt, and nutmeg in a large bowl until fully combined, smooth, and silky. With a ladle, slowly drizzle the white sauce base into the bowl, a few tablespoons at a time, whisking the mixture quickly and vigorously while drizzling in the base. Add 1 1/2 cups of the cheese and stir until it is melted. Add the pasta and mix well, separating any pasta that may be stuck together.
Spread a thick layer of the pasta mixture (about 4 cups) evenly into the baking dish. Cover with the meat sauce, spreading it evenly. Top with the remaining pasta, spreading it evenly. Sprinkle the remaining 1/2 cup cheese over the top.
Bake until hot, puffed up, and bubbling, about 45 minutes. Garnish with some chopped tomatoes, cheese, and a little oregano or marjoram if desired.
Make ahead: The filling can be made and the pasta cooked and stored in separate airtight containers in the refrigerator up to 1 day ahead. Reheat the filling before layering into the casserole.
Cheese: Kefalotyri cheese is a hard sheep's milk cheese from Greece with a sharp, salty flavor.
Storage: Leftovers can be stored in an airtight container in the refrigerator for up to 2 days.
Published: Oct 19, 2016