Recipe: Chocolate-Cherry Granola Muffins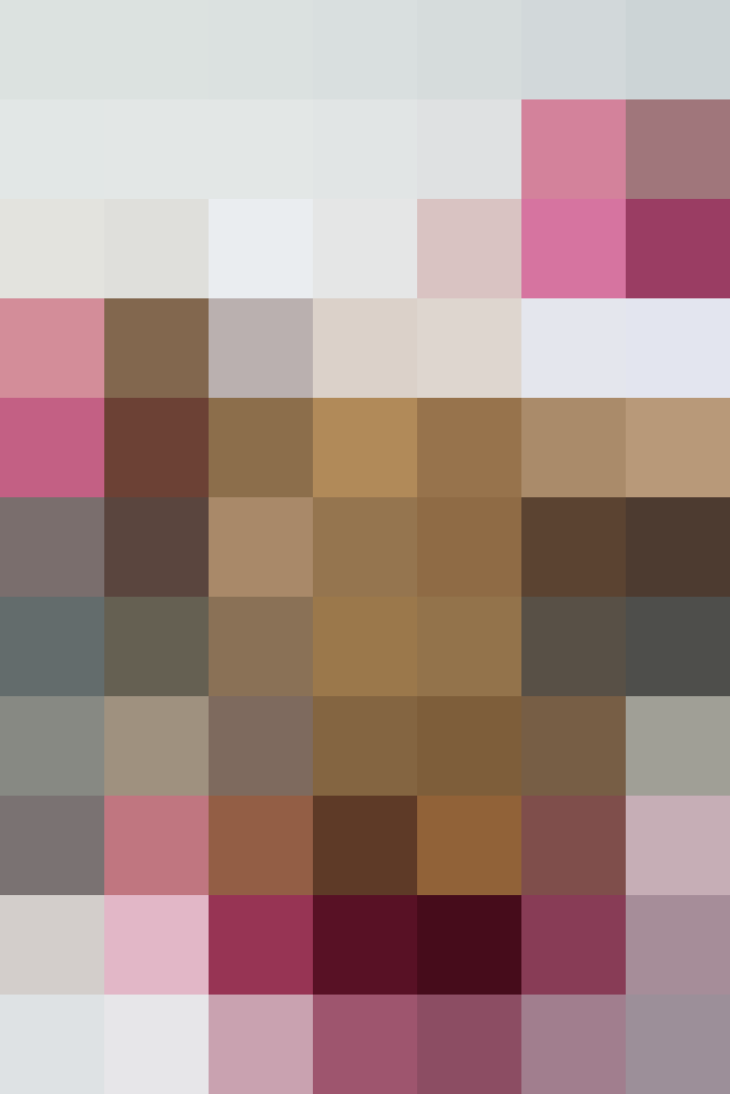 Let's talk about the differences between muffins and cupcakes. Cupcakes are treats or desserts, covered with heaps of frosting, but muffins should be just a touch sweet and full of good-for-you things that make an acceptable breakfast. That's where these muffins — filled with dried cherry and oat-filled granola — come in!
If I'm going to have a muffin for breakfast, I like it to include things I'd eat for breakfast anyway. These muffins are flavored with cocoa powder and dark brown sugar, but also have eggs, yogurt, and milk in the batter.
And since I'm of the opinion that all muffins need fruit, these come with tart-sweet dried cherries and a sprinkling of granola on the top for crunch. It's a bit like a yogurt parfait in baked good form, but one that freezes extremely well, so I can just throw it in a lunchbox the night before to thaw.
This recipe is quite versatile: Use your favorite granola, although I would recommend one that doesn't have tiny pieces of dried fruit already in it since they'll dry out in the oven. Feel free to substitute any kind of dried fruit that you like if dried cherries aren't in your budget.
Chocolate-Cherry Granola Muffins
Makes12
Ingredients
1 2/3

cups

all-purpose flour

1/3

cup

unsweetened cocoa powder

1

teaspoon

baking powder

1

teaspoon

baking soda

1/2

teaspoon

fine salt

2

large eggs

3/4

cup

packed dark brown sugar

1/2

cup

plain whole-milk Greek yogurt

1/2

cup

milk (not nonfat)

1/2

cup

vegetable oil

1

cup

dried cherries

1

cup

granola
Instructions
Arrange a rack in the middle and heat the oven to 400°F. Grease or line a 12-cup standard muffin tin with paper liners.

Whisk the flour, cocoa powder, baking powder, baking soda, and salt together in a large bowl. In a separate medium bowl, whisk together the eggs, sugar, yogurt, milk, and oil until no big lumps of brown sugar remain.

Pour the yogurt mixture into the flour mixture and fold together with a rubber spatula until just combined. Fold in the cherries. Divide the batter among the muffin wells. Sprinkle the muffins evenly with the granola, and press the granola into the batter so it is halfway submerged.

Bake until a toothpick or cake tester inserted into the center of a muffin comes out clean or with just a few moist crumbs, 15 to 20 minutes. Let the muffins cool 10 minutes before removing from the pan. If you greased the pan, run a thin knife around each muffin to loosen it from the pan first. Serve warm or at room temperature.
Recipe Notes
Fruit substitutions: Raisins, cranberries, or pretty much any other kind of dried fruit will work here — just cut them up into bite-sized pieces first.
Freezing the muffins: These muffins freeze very well; store them in an airtight resealable plastic bag. If packing in lunch boxes, I like to individually wrap them in plastic wrap before freezing so I can just throw one into a lunch box or backpack to thaw.
Published: Feb 9, 2016