Recipe: Braised Beef with Semolina Dumplings
This hearty winter braise is inspired by two of the most beloved dishes my safta (grandmother in Hebrew) used to make: kubbe — miniature meat-filled semolina dumplings simmered in a vegetable or meat stew — and long-cooked green beans, variously known as loubia or fasoulia.
Here, herb-flecked semolina dumplings capture the flavor and nubbly texture of my safta's original recipe without all the work. The stew flavors the dumplings, which in turn thicken the juices into a rich gravy.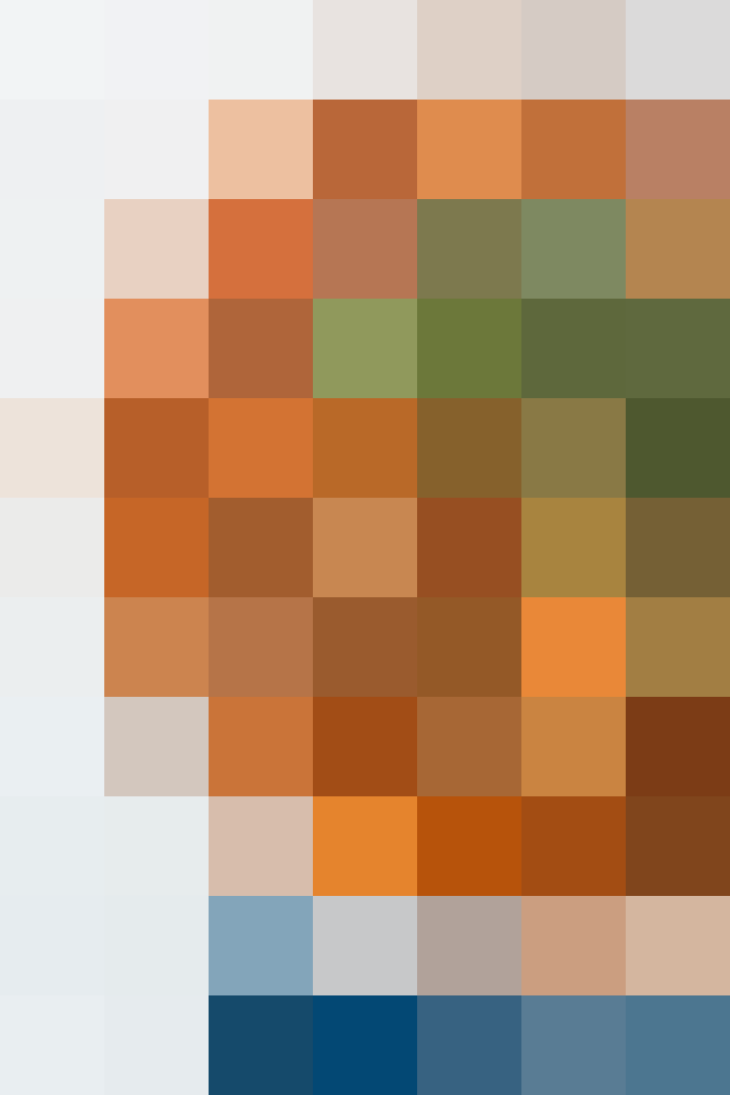 Whenever my grandmother Rachel came to visit Los Angeles from Israel, she spent most days preparing my father's favorite dishes. Originally from Iraq, Safta Rachel made mountains of rice for savory stews, and her cooking filled our house with the most exotic aromas. Her strong fingers flew as she chopped cilantro and onions or quickly pitted a mountain of apricots from our tree for her incredible preserves. Safta was petite and wiry, loving but somewhat reserved. I think now what it must have meant to her to cook for her eldest son that she saw so infrequently.
The Variety of Vegetables and Meat
The contents of this stew are really quite versatile. In late fall, use snap, romano, or Chinese long beans or okra, along with carrots and late-season sauce tomatoes. In winter, substitute blanched cauliflower (karnabit) for the beans, and use canned or sun-dried tomatoes.
Use a cut of meat that has some fat and connective tissue, such as chuck roast or short ribs, which becomes succulent with long cooking. This is especially important with leaner grass-fed beef. My Iraqi grandmother would have served this over rice, but you can add potatoes or let the dumplings be the only starch.
How to Make This Stew Pareve/Vegan
For a hearty vegan or pareve stew, substitute equal amounts of winter squash and waxy or all-purpose potatoes — cut into two-inch chunks — for the beef, and use vegetable stock in place of the beef stock. The stew will take one hour to cook instead of two hours.
This is a deeply flavored, very satisfying stew that's still elegant enough to serve at a dinner party. It's definitely a labor of love, but one that can be done ahead of time. I braised the beef and vegetables and made the semolina dumpling batter the day before, and then just reheated the stew and finished cooking the dumplings in it when it was time to eat.
Since summer green bean season has passed, I used cauliflower instead as a winter substitute. I love that you can pick and choose the vegetables depending on what's in season!
Braised Beef with Semolina Dumplings
For the braised beef: 1 bunch good-size carrots (6 to 8), about 1 1/4 pounds (570 grams)
3 pounds (1.4 kilograms) beef chuck roast, trimmed and cut into 1- to 2-inch (2.5- to 5-centimeter) pieces Kosher or sea salt and freshly ground black pepper 2 tablespoons olive oil 1 large onion, finely chopped
2 ribs celery, finely chopped 1 tablespoon chopped fresh cilantro or Italian parsley, plus more for garnish 1 teaspoon hot or sweet paprika, or a mix 2 large cloves garlic, minced 3 Roma tomatoes, grated, and 1 tablespoon minced sun-dried tomato or tomato paste, or 1 can (8 ounces/225 grams) tomato sauce About 2 cups (480 milliliters) homemade beef stock, or 1 cup (240 milliliters) canned beef broth diluted with 1 cup (240 milliliters) water
1 pound romano bean or snap beans (preferably Blue Lake), or 1 small head cauliflower
Semolina dumplings (recipe follows)
Rice or thick slices of country bread for serving (optional)
For the semolina dumplings:
1/2 onion, finely chopped
5 tablespoons (75 milliliters) mild oil, such as grapeseed or safflower
1/2 bunch cilantro or Italian parsley, finely chopped (about 1/4 cup/15 grams)
1 cup (220 grams) coarse semolina (in a pinch, 210 grams of regular Cream of Wheat can be substituted)
1 teaspoon kosher or sea salt
Freshly ground black pepper
1/8 to 1/4 teaspoon hot paprika, or 1/4 teaspoon sweet paprika
2/3 cup (165 milliliters) water
For the braised beef:
Finely chop 1 of the carrots. Heat a large, wide pot over medium-high heat. Season the beef with salt and pepper. Working in batches to avoid crowding, add the beef to the pot and brown well on all sides, 5 to 10 minutes for each batch. Transfer the meat to a plate and drain off all but 2 tablespoons of the fat from the pot. If there is not enough fat in the pot, add olive oil as needed.
Reduce the heat to medium-low and add the onion, chopped carrot, celery, and cilantro and season with 1/2 teaspoon salt and the paprika. Stir to scrape up any brown bits from the pot bottom and cook, stirring occasionally, until the vegetables are tender, about 10 minutes. Stir in the garlic, wait a moment, and then add the grated and sun-dried tomatoes (or tomato sauce) and 1 cup (240 milliliters) of the stock. Raise the heat to high and bring to a boil. Cook until the tomatoes have lost their raw look and are slightly thickened, about 5 minutes. Return the meat to the pot and reduce the heat to low. The liquid in the pot should come about halfway up the sides of the meat. If necessary, spoon out some of the liquid and reserve.
Cover and braise the meat until tender, 1 to 2 hours, checking from time to time to be sure there is sufficient liquid and that the juices are simmering rather than boiling. Add the reserved juices or stock as necessary to maintain the original level.
While the stew is cooking, prepare the dumpling dough and the remaining carrots and beans or cauliflower. Peel the carrots and cut crosswise into 2-inch (5-centimeter) pieces (cut in half lengthwise first if the carrots are very fat). Trim the stem end from the beans and either fillet them first or simply cut crosswise into 1-inch (2.5-centimeter) pieces. If using cauliflower, trim and cut into 1-inch florets and blanch first.
When the meat is tender, add the carrots and beans or cauliflower to the pot and continue cooking until the meat and vegetables are very tender, about 1 hour more. (The dish can be made to this point up to 1 day ahead, cooled, covered, and refrigerated. Remove any fat that hardens on the surface before continuing.) Use a large spoon to skim off any fat from the surface. Add the dumplings to the pot during the last 30 minutes of cooking.
Serve the stew in shallow bowls over rice or with thick slabs of bread on the side, if desired, to soak up the juices. Garnish the stew with cilantro.
For the semolina dumplings:
In a small skillet, cook the onion in 1 tablespoon of the oil over medium-low heat until soft and pale golden, 7 to 10 minutes. Stir in the cilantro, remove from the heat, and let cool. You'll have about 2/3 cup (95 grams).
In a medium bowl, use a fork to stir together the semolina, salt, several grinds of pepper, and the paprika. Stir in the onion mixture and the remaining 4 tablespoons (60 milliliters) oil, then beat in the water. You should have a loose mixture with the consistency of cottage cheese. Cover and refrigerate for at least 30 minutes or up to overnight. The semolina will absorb the liquid and swell to become a smooth, very soft dough.
Pinch off small pieces of the dough and roll them into marble-size balls no larger than 1 inch (2.5 centimeters) in diameter. As you shape them, place them in a single layer on a plate or tray. The oil in the dough will keep it from sticking to your hands.
To cook the dumplings, drop them into the simmering stew, cover the pot, and simmer over low heat until they are cooked through, about 30 minutes. (The stew and dumplings can be cooled, covered, and refrigerated and then reheated the next day.)
Reprinted with permission from The Seasonal Jewish Kitchen by Amelia Saltsman, copyright (c) 2015. Published by Sterling Epicure, an imprint of Sterling Publishing Co., Inc.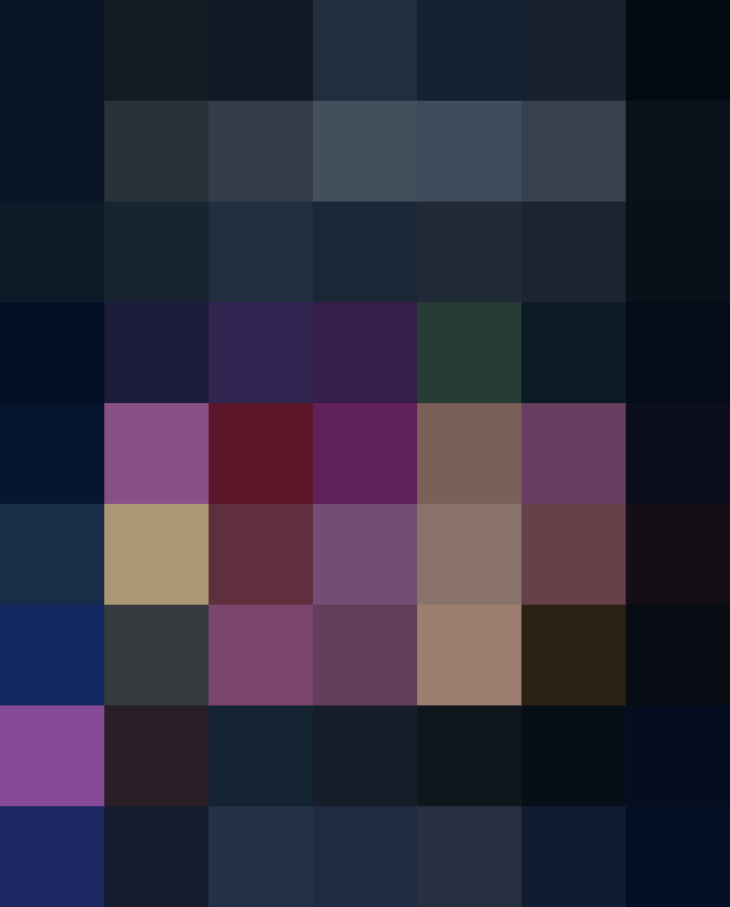 We support our readers with carefully chosen product recommendations to improve life at home. You support us through our independently chosen links, many of which earn us a commission.
Published: Dec 2, 2015