Recipe: Baked Polenta with Greens and Gruyère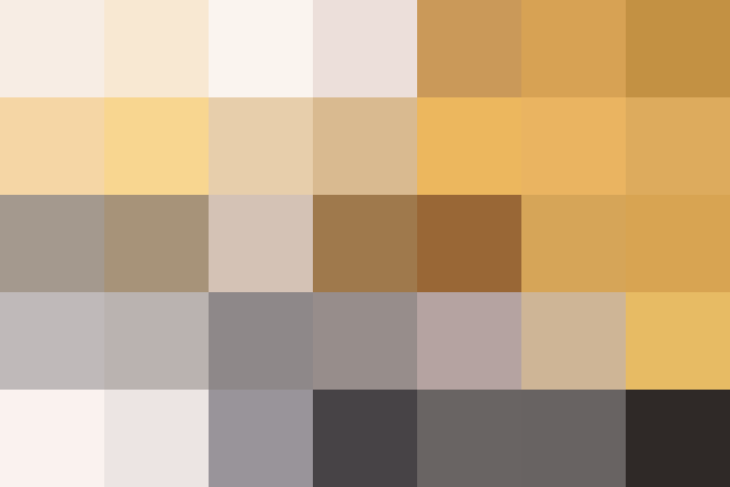 A vegetable-heavy casserole is a must on any Thanksgiving table — and welcome any fall night. Here, a generous mixture of winter greens and tender artichoke hearts is smothered with a crispy topping of thick polenta slices.
The polenta not only makes this dish gluten-free, but it also makes it extra hearty. That means it's also well-suited for the vegetarians at your table. They'll be more than happy to break through the layer of polenta and Gruyère while others are slicing up the bird, although I trust the omnivores might want to get in on the action too. Don't expect leftovers with this one.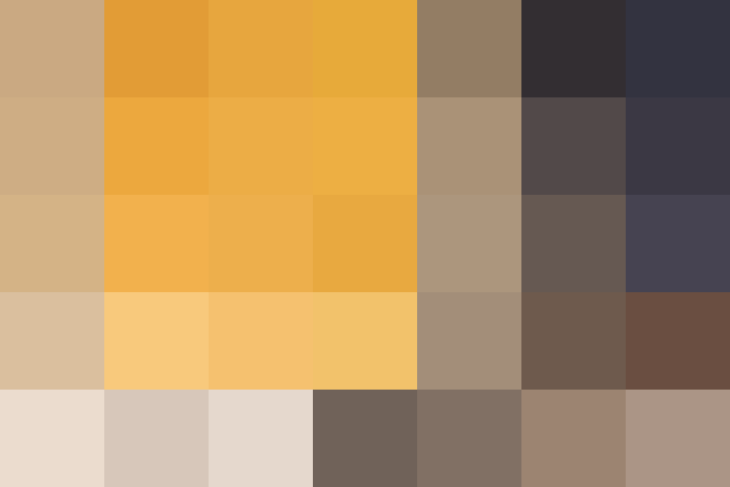 A Wholesome Side Dish for Everyone
A mess of sautéed Swiss chard and chopped artichoke hearts forms the base of this simple casserole. While the sauté is lovely enough on its own, this is a holiday, and a holiday needs a little bit more. That's why the mix is spread into a baking dish, sprinkled with a healthy dose of nutty grated Gruyère cheese, and topped with polenta.
Leaning on a tube of cooked polenta, sliced into rounds, not only makes it easier on the cook, but it also makes for a pretty shingled effect on top of the casserole. Bake the casserole with more cheese on top, until it's golden and crispy, and you have a whole dish that's sure to please everyone at your holiday table — whether they are gluten-free, vegetarian, or just plain hungry.
Oh, plus this lovely side dish comes with some great make-ahead strategies. The greens and artichoke mixture can be prepared and frozen up to one month in advance, while the casserole itself can be prepped up to a day ahead and refrigerated before baking.
Baked Polenta with Greens, Artichokes, and Gruyère
Serves8 to 10
Ingredients
2

(12-ounce) bags frozen artichoke hearts

2

tablespoons

olive oil, plus more for the baking dish

4

large bunches

Swiss chard (about 3 pounds total), stems chopped into 1-inch pieces, leaves coarsely chopped and reserved separately

1

teaspoon

red pepper flakes

6

cloves

garlic, minced

2

tablespoons

red wine vinegar

Kosher salt

Freshly ground black pepper

2

(18-ounce) tubes cooked polenta, sliced into 1/4-inch-thick rounds

6

ounces

grated Gruyère cheese (about 1 1/2 cups), divided

1/2

cup

grated Parmesan cheese
Instructions
Arrange a rack in the top third of the oven and heat to 400°F. Lightly coat a 9x13-inch baking dish with olive oil; set aside.

Place the frozen artichoke hearts in a colander and run cold water over them for a few seconds to slightly defrost. Gently pat dry, coarsely chop them into bite-size pieces, and set aside.

Heat the 2 tablespoons of olive oil in a large skillet over medium heat until shimmering. Add the Swiss chard stems and red pepper flakes and sauté until tender, about 4 minutes. Add the Swiss chard leaves, garlic, and vinegar and sauté until the leaves are just wilted, about 1 to 2 minutes more. Stir in the chopped artichokes and season with salt and pepper.

Spread the mixture evenly in the prepared baking dish. Sprinkle with 1 cup of the Gruyère. Lay the polenta rounds over the filling, overlapping them slightly as you go. Sprinkle the remaining 1/2 cup Gruyère and Parmesan over the top.

Bake until heated through and cheese is bubbling, about 15 minutes. Increase the oven temperature to broil and broil until the top is lightly browned, 3 to 4 minutes more. Let cool 5 minutes before serving.
Recipe Notes
Make ahead: The greens and artichoke mixture can prepared and frozen up to 1 month in advance; thaw in the refrigerator before using. Alternatively, the assembled casserole can be refrigerated up to 1 day in advance. Let the casserole sit out at room temperature while the oven heats.
Storage: Leftovers can be stored in an airtight container in the refrigerator for up to 3 days.
Published: Nov 2, 2016