Reading Food Labels: How Can You Tell if a Product is Truly Whole Grain?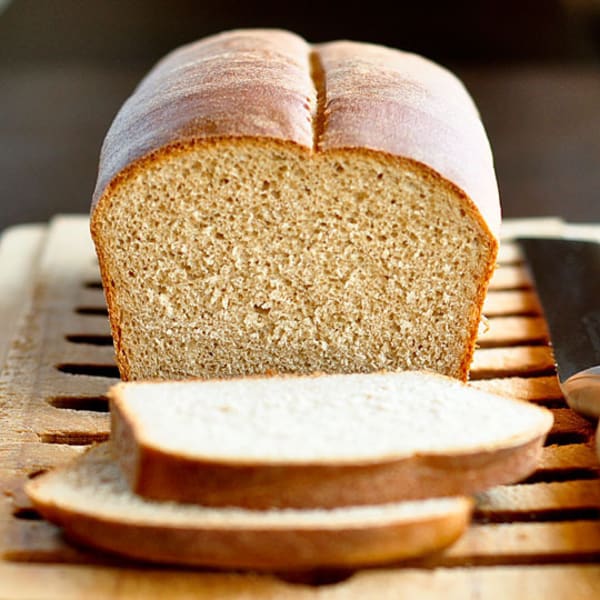 I spent a little longer than usual strolling the aisles of the grocery the other day killing time while waiting for an appointment. Initially I was pleasantly surprised to notice so many whole-grain products — we're used to seeing whole-grain breads, crackers and baking mixes, but potato chips and sandwich cookies? I went home and did some research on the regulations for labeling a product "whole grain" and it turns out the rules are pretty darn loose. So how can a consumer know if a product is truly a whole-grain food?
The Whole Grains Council has a symbol that will help consumers identify products that are actually made with whole grains. If a product carries this symbol, it's guaranteed to be made with 100% whole grains. They advise you to "be skeptical if you see the words 'whole grain' without more details, such as 'crackers made with whole grain.' The product may contain only miniscule amounts of whole grains." (This is what I found with the "whole-grain" potato chips I ended up purchasing thanks to immense curiosity, and slight boredom. It turns out they had a sprinkling of rice flour in them, so the manufacturer opted to jump on the whole-grain bandwagon and call them "whole-grain.")
So what's a consumer to do? The answer lies in ignoring all the flashy promises and health claims on the package and instead go straight to the ingredient list. If the first ingredient listed contains the word "whole" ("whole wheat flour," for example), the Whole Grains Council says that it's likely mostly comprised of whole grains.
With this in mind, I looked at the ingredient lists on a few "whole grain" cracker boxes and noticed that while they claimed to be "made with whole grains," any grain or seed came in fourth or fifth on the ingredient list. In this case, you'd have to eat a whole lots of these crackers to get much whole grain nutrition.
Do you read the ingredient labels before buying whole-grain products?
(Images: Emma Christensen)