Potatoes Are Now Whole30-Approved (and Here's Why)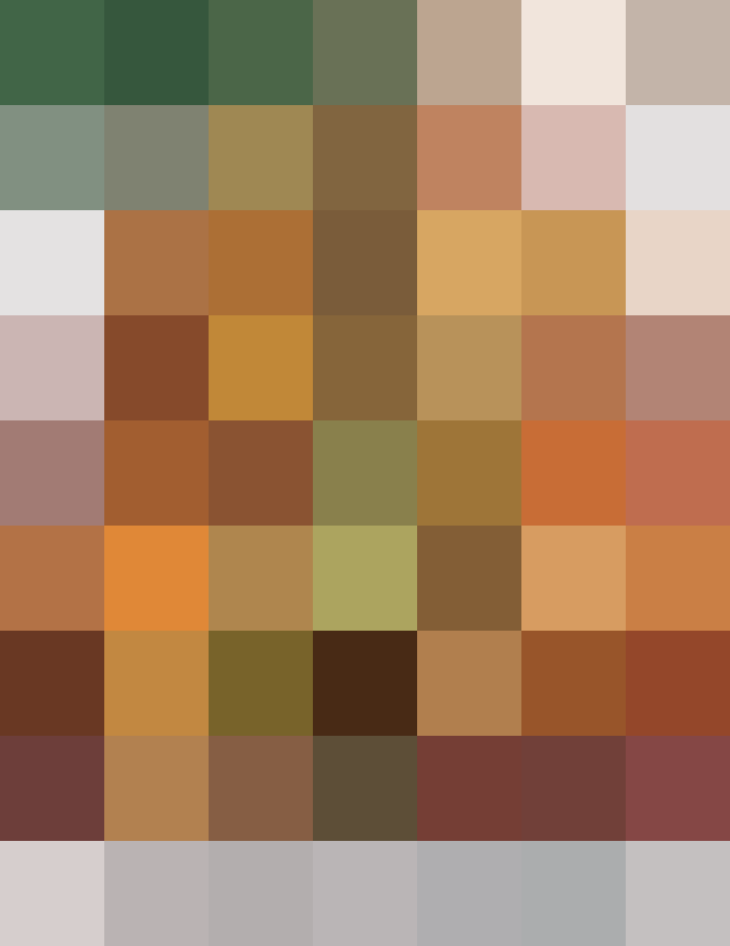 For 30 days this month we're exploring Whole30, the 30-day reset and refocus on whole foods. Whole30 isn't a diet or a judgment of foods as "good and bad." It's actually a short-term reset that has helped many of our readers cook more and figure out the foods that make them feel their best. Read more about our coverage here.
Back in the olden days of Whole30, you had to stay away from legumes, wheat, white potatoes, soy, rice, sugar, and alcohol. Oh, the times have changed! Sort of.
It is still true that the program requires you to temporarily forswear most of those things — grains are still a no-go, sugar is still out, and legumes must be postponed until approximately four weeks from now — but in 2014, Whole30 founders Melissa Hartwig and Dallas Hartwig made a glorious tweak to the plan, and white potatoes got the official Whole30 nod of approval.
It turns out, the Whole30 team never really had a thing against white potatoes in and of themselves — at least, not once they dropped their initial Paleo framework. White potatoes are great! There is a reason they are a global staple: They are good sources of potassium, Vitamin C, and fiber (eat the skin). White potatoes have gotten a bad rap in recent years, but as the Washington Post has pointed out, plenty of cultures — Scandinavians, Russians, Irish, and Peruvians — have depended on white potatoes for centuries and have managed to avoid nutritional ruin.
As explained in a post announcing the good news, "white potatoes are a whole, real, nutrient-dense food! It doesn't make logical sense to leave them out while other carb-dense foods like taro, yuca, or sweet potato are allowed." Amen.
The main problem with white potatoes, as the Whole30 team saw it, was less about what potatoes are than about the way potatoes are so often served — namely, in the form of chips and french fries. And while yes, chips and fries are technically potatoes (check the ingredients!), the argument is that they're more of an "adulterated commercial 'product.'"
Is, say, a potato chip theoretically made from Whole30-compliant ingredients? Probably! (It depends on the oil.) But are potato chips true to the spirit of the Whole30? Not really. It's true that a commercially deep-fried french fry is indeed a vegetable, but it's harder to contend that a potato chip is truly equivalent to a plate of freshly sautéed collards, or a roasted eggplant, or a handful of raw carrots. (Also, the program points out, it is much, much harder to stop eating chips once the designated serving is over than it is to curtail your appetite for roasted mushrooms.)
And so it seemed easier, at first, to cut them out altogether, both as a way of forcing participants to expand their vegetable horizons, and as a way to "keep them out of trouble by not allowing them to over-consume what might be a less healthy choice for their metabolic context."
But by 2014, that logic had started to make less and less sense. It is possible to go overboard on pretty much everything, including tons of foods that have always been allowed on the Whole30. True, for most people, it is probably suboptimal to eat too many potatoes. But then, it's also not great to overuse nut butters, or dried fruits, or red meats, or any number of other foods. Why should white potatoes be any different?
And so it was decreed: White potatoes were officially accepted as part of a healthy Whole30 diet.
Which isn't to say they're necessarily endorsing tons of white potatoes for everyone. One potential caveat: While nutritious, white potatoes do have a high glycemic load — they cause your blood sugar to spike, and then plummet. As US News and World Reports explained, such "surging and crashing" can leave you hungry and ready for more — even though you've just eaten. That's not the only potential downside: According to a recent study, frequent potato-eaters have higher rates of hypertension than people who eat them sparingly, although researchers told the New York Times the finding doesn't necessarily translate into a nutritional recommendation.
"You must take into account your individual physical and psychological context," explained a post on Whole30's Facebook page. "If you're sedentary, overweight, and metabolically challenged, you probably don't need to eat potatoes at all during your Whole30." But if you're healthy, active, and in search of more sources of program-approved carbs to keep you going (or, you know, interesting dinner options), then by all means, get baking, roasting, boiling, and mashing (sans dairy, of course).
30 Days of Whole30: We're kicking 2017 off with 30 days of Whole30. Why Whole30? It's not a permanent diet; it's not a prescription for eating. It's just 30 days of eating whole foods and exploring a more purposeful, mindful approach to food. Read more here on what Whole30 is and how to follow along.
Published: Jan 6, 2017