The Morning After: Tips for Post-Dinner Partying Parents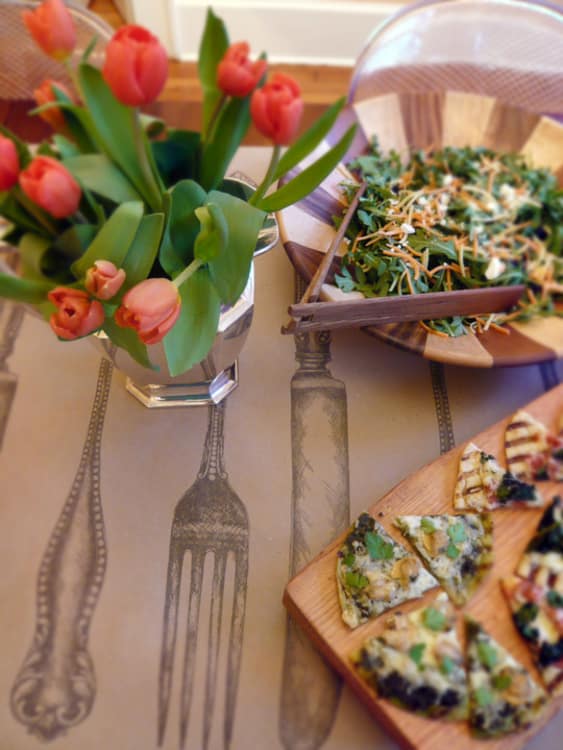 My husband and I entertain. A lot. Having people in is one of life's great pleasures, even more so if you have children, because it saves you the expense of a babysitter, while allowing you to spend time with grown-ups. But gone are the days when a late night means a late morning. My children get up at the same time every day, no matter how I feel about it. So part of planning a dinner party is also planning the next morning, to make sure they are fed and entertained even if I am a little slow on the scene.
First, cleaning up the night before. We could go straight to bed when our guests leave, but I like to clean. Our bedroom is right beside the kitchen, and the smell of half empty cocktail glasses and dried out mini-quiches makes it hard to sleep. Besides, isn't it a little tacky for children to wake up to post-party debris? My husband and I enjoy the private chat after everyone leaves; it makes cleaning go faster. When else can we talk about our guests, out of earshot of the kids?
Then, entertainment. Over the years, I've learned to make sure the DVD shelf is fully loaded and breakfast for the children is planned before I go to bed. (They love party leftovers in the morning, and they've certainly started the day with worse than a plate of day old mini quiches.) I'm also a huge fan of
Cake Vintage's paper table runners
. Brush the crumbs off, flip it over to the blank side, have your child lie down, and trace his shape onto the paper. Drawing in the details will take at least one precious, quiet hour. Don't forget the crayons and markers!
How do you balance your need to sleep with your family's need to be wide awake? Or maybe you're the early riser. My husband is certainly more chipper in the morning than I am, no matter how early I went to bed. If only he could be entertained by some crayons and a paper table runner.
Related: Dinner Party Timing: Five Tips for Cooking a Full Meal
(Images: Anne Postic)