If Passover Is All About Freedom, Why Does It Stress Me Out?
I've had Passover fantasies.
In these fantasies I'm in my kitchen making homemade gefilte fish with fancy sustainable wild white fish and three different kinds of charoset (Ashkenazi, Yemenite, Venetian), many matzoh balls, brisket like my grandmother's or maybe lamb shanks, homemade horseradish, a flourless chocolate cake with dark Scharffen Berger chocolate, a walnut cake, and my favorite macaroons from Alice Medrich.
I've had visions of how beautiful my Seder table will look with my well-thought-out color scheme. We'd invite close friends and family and reach out to a few people we've only recently just met. Our house would be a flurry of food and love and warmth.
But it's the end of March.
And at the end of March, I'm a little burnt out. By the end of March, I'm all about shortcuts.
To be honest, I've got one foot in summer already. Eight more weeks or so and I'll be done with driving and schlepping the kids everywhere. I'll be done with all the nagging — "Hurry up you'll be late for school," and "Do your homework," and "How many times have I told you, if you leave your shoes in the same place every day they won't get lost," and "For the last time get off your devices," and "Go to bed now!"
Passover. It's about freedom — celebrating the exodus, the liberation of the Jewish People from ancient Egypt. Well, come summer I'll be celebrating my own kind of freedom. I'll be free from the kind of mom I become towards the end of the school year that I don't always like. Free to let my kids stay up late, eat ice cream twice in a day, and not worry if they haven't had protein for dinner. I'll let them fall asleep in their bathing suits after swimming all day. We'll play games for hours and I'll laugh with them. We'll see lots of movies and sneak burritos and candy into the theater.
There's the Seder I want to have, the Seder I've fantasized about, and then there's the reality of spring — when what I really need is to recharge my batteries. Since late August when the kids started school, I've made dinner almost every night of the week, packed two lunches just about every weekday, and made countless and countless snacks. You do the math here — that adds up to a lot kitchen time.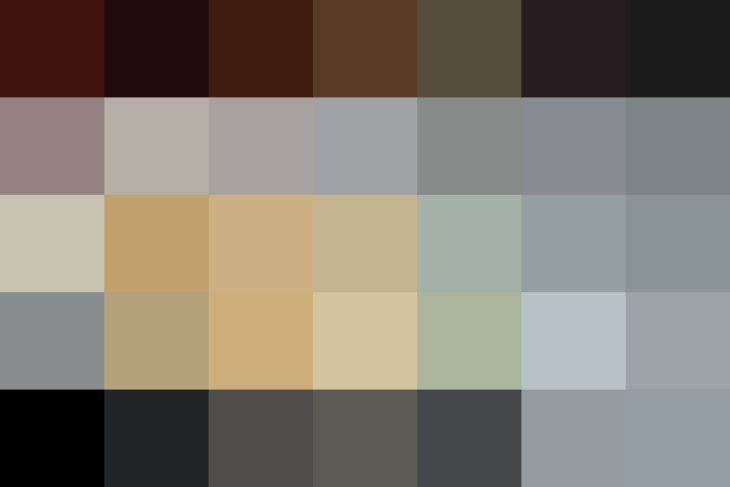 But traditions — I love 'em.
Every Rosh Hashanah I make the same meal for dinner: brisket with roasted sweet potatoes and apples and a fall salad with pears and pomegranates. I also make an apple cake and Deb Perlman's round fig and sea salt challah. We always celebrate with our close friends who we've known since the kids were all toddlers. We love going to synagogue.
This past Rosh Hashanah I thought about making chicken instead of brisket or trying something new from the Jerusalem cookbook. I wanted to make a honey cake. But the kids weighed in and said they didn't want me to change a thing. They liked things just as they were.
During Chanukah, the kids know their dad will be in the kitchen frying up his famous latkes. We all sit around the kitchen counter eating them with our homemade applesauce and sour cream while forever contemplating what makes for a better latke — thin and crispy or thicker and denser?
It doesn't matter if Rosh Hashanah falls on a Monday or the first night of Chanukah on a Sunday — we all come together and celebrate just as our grandparents and their parents did. My kids may think it's just about mom's brisket or dad's latkes, but I know it's about so much more. Tradition is a beautiful thing.
But Passover in the spring is an entirely different story. In years past, we've been fortunate to have friends that invite us to their Seders. For the last couple of years, the kids' spring break has fallen during Passover. A few years ago, we took off and spent the week in Hawaii and celebrated the Seders there, just the four of us. We made our own matzo and the kids came up with their own version of a Hawaiian charoset (bananas, dates walnuts, and coconut — yum). I must admit it was pretty fun.
But I'm ready to dive in and create our own consistent family Passover tradition just as we do with Rosh Hashanah and Hanukkah. The kids are growing so fast and before I know it they'll be gone. I want to create as many grounding traditions as I can for them before they head out to the wider world on their own.
Can I muster up the energy to pull off a grand feat? Can I get beyond my Jewish guilt to really dig deep and think about what this holiday really means? Can you relate to a spring slump? (Please say yes so I don't feel so guilty!)
I'd love to hear your tips for making a beautiful and modern Seder without wearing yourself out. What shortcuts do you take without sacrificing quality? I'd love to hear from you in the comments below!
Published: Apr 2, 2015