Here's What Twitter Thinks of Pantone's New Color of the Year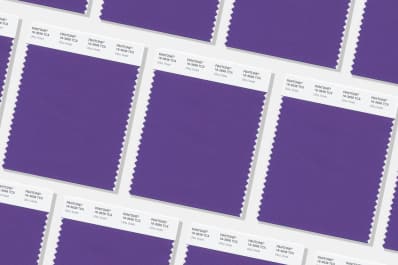 (Image credit: Pantone/Apartment Therapy composite)
Yesterday Pantone announced its color of the year for 2018, and people had feelings, as is always the case. Who can forget the uproar when Pantone chose two colors for color of the year for 2016 (that's not how this works!)? Or even last year's green color, which seemed harmless enough. But no, if I've learned anything from commenters on Apartment Therapy and the internet as a whole, it's that nothing can be said without someone having a stink about it. This is especially true for design, and doubly true for paint.
So I turned to Twitter to find the best reactions for this year's color, which is a super-saturated purple color. I think Kitchn Lifestyle Editor, Lisa Freedman, said it best yesterday on the announcement: "Very rarely do you meet someone who is on the fence about purple." I knew the controversial pick was going to get great reactions.
A handful of people really, really like this color. There's a lot of meaning behind the color, apparently, and I think people reacted positively to this. "Ultra Violet can transform a room into one of extraordinary self-expression, or conversely its polish can tone down a room with subdued, modern pairings," the Pantone press release explains. Other explanations for the color were that it was a homage to Prince and that it was supposed to represent unity and collaboration.
Others were not having it at all.
And of course lots of people made hilarious jokes about the new color, as the internet is wont to do.
The best reaction of all was from @NASA, of course, who linked to an article about ultraviolet waves and noted that's how they capture images in space.
What do you think of the new color of the year? Love it? Hate it? Tell us in the comments!