Here's the Health Food Restaurant Oprah Liked Enough to Invest In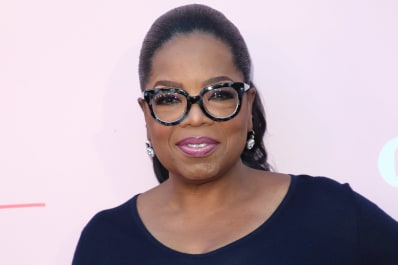 (Image credit: David Livingston/Stringer/Getty Images)
Oprah Winfrey just found a new Favorite Thing, but this one is quite a bit bigger than a box of scones or a hot sauce sampler. Oprah had lunch at a small health food chain restaurant, and she liked it so much that she's added the company to her investment portfolio and taken a seat on its board of directors.
That's very good news for the restaurant chain known as True Food Kitchen, because Oprah's investment prowess is legendary. It seems like she can turn anything into a best-seller. (She even sold me on the idea of paying $50 for frozen blueberries.) Will Oprah's blessing turn out as well for True Food Kitchen as it did for Weight Watchers?
True Food Kitchen is a health-focused full-service casual-dining restaurant chain with 23 locations in 10 states, most of which are in California and Texas. It was founded by celebrity integrative medicine doctor Andrew Weil, who has been a guest on Oprah's show in the past, and the menu is inspired by his "anti-inflammatory food pyramid." It focuses on organic, made-from-scratch, seasonal food. The menu includes things like pizzas, sandwiches, kale guacamole, asparagus toast, and bowls and salads.
Oprah's favorite True Food Kitchen dishes are the Thai Grapefruit Martini and Organic Tuscan Kale Salad.
According to the company, Oprah reached out to them about getting involved with the brand after she ate at a True Food Kitchen in Santa Monica. She liked it so much she reached out to True Food Kitchen CEO Christine Barone about getting involved with the company.
"I love bringing people together over a good meal," Winfrey said in a statement. "When I first dined at True Food Kitchen, I was so impressed with the team's passion for healthy eating and, of course, the delicious food, that I knew I wanted to be part of the company's future."
Oprah made what the company calls "a significant equity investment" in the restaurant concept and has taken a seat on its board. That means she'll be involved with the company's business and marketing going forward. The restaurant hopes to double its number of restaurants in the next few years, especially on the East Coast. So if you've never seen a True Food Kitchen before, that could be about to change in the near future as Oprah drives around scouting locations and calling, "You're getting a True Food Kitchen! And you're getting a True Food Kitchen! Everybody's getting a True Food Kitchen!"
We can only hope, right?