Nigella's Favorite Meal Might Surprise You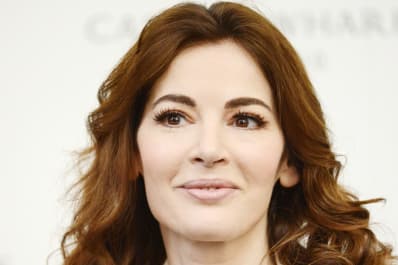 (Image credit: LINGTREN IMAGES/Shutterstock)
Nigella Lawson recently appeared on "The Sporkful" podcast, where she spoke lovingly of Colman's Mustard. The British condiment is to her what hot sauce is to Beyoncé (read: always in her bag). "To me, it's kind of like ketchup," she told host Dan Pashman. "I want it with everything."
Read more: Nigella Lawson Always Carries These Two Ingredients in Her Purse
While that's the British TV cook and prolific cookbook author's go-to condiment, her favorite full-on meal might surprise you — because it's not quite a meal at all.
During an interview on the Australian Today show to promote her appearance at November's upcoming Margaret River Gourmet Escape in a town south of Perth, Lawson told the hosts, "The best meal in the world is bread and cheese."
These are two of the simplest items in anyone's kitchen, but together — as we all know — they form a mighty twosome. They can make a satisfying meal after a hard or long or especially hot day when cooking feels out of the question, and Lawson is nothing if not an advocate for simple pleasures.
But she's also known to shift her dietary allegiances, if not day to day then perhaps month to month. In 2017, she spoke of her great love for vada pav, a vegetarian dish she'd eaten in Mumbai, India, calling it the best thing she'd eaten all year.
"Vada pav are unfeasibly light spiced potato patties, fried crisp in gram flour batter, to be squished into soft bread rolls," she wrote. "Also eaten here, to great delight: poha, flattened rice, thali peeth, multigrain fried bread, and Sabudana khichdi, which is sago."
This April, in an interview about her most recent cookbook, At My Table, Lawson told Williams Sonoma, "I'm not sure there is any one sort of food that I prize over any other. So much of what I love about eating is the memories that lie behind the food as well. But if it were choosing my last meal on earth, chicken would have to feature. Roast chicken is for me the most glorious taste of home cooking."
As for what she'll be doing in the western reaches of Australia, Lawson explains that she'll be hosting a supper at Xanadu River Winery. "It's a Q&A," she's quoted as saying in The Daily Mail. "But there's food and drinks, great conversation. It's about talking to people and eating with people, sharing a glass of wine with people."
We'll eat to that.