Nigella Lawson Wants Home Cooks to Stop Using This One Word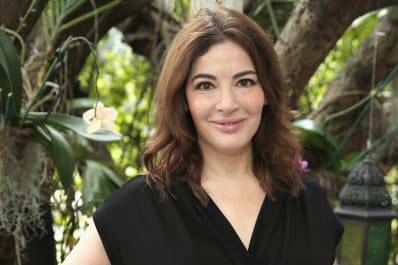 (Image credit: Neilson Barnard/Getty Images)
Nigella Lawson is not a chef — she's a home cook who writes about food and cooking. And she wants others like her to stop describing themselves as "just" home cooks, and to stop comparing themselves to chefs because home cooking and restaurant cooking are different crafts, with their own different strengths, weaknesses, goals, and requirements.
"All home cooks tend to have one major flaw. We don't say 'I'm a home cook.' We say 'Oh, I'm just a home cook,'" Lawson wrote in an essay for Lenny Letter. And she wants people to stop doing that, because she thinks a person should be able to say they are a home cook as a badge of pride, not as something to be ashamed of or apologized for.
"I spend my time on the road urging people to lose that 'just,' to stop apologizing, desist from outlining the ways in which our talents, abilities, and output fall short," she said, "What we are doing is comparing ourselves to chefs and feeling ourselves the lesser for it. We are not chefs; we can't do things that chefs can do — we don't have the time, energy, or training — but to deduce that we are inadequate at the task of creatively feeding ourselves and others is madness."
A lot of people still use the word "chef" with the implication of "really good cook," but "chef" is a title for a person who prepares food in a professional kitchen. Julia Child may have been one of the greatest cooks and most knowledgeable food experts who has ever lived, but she always said that she was not a chef. In her memoir, My Life in France, she says that she never liked that her famous television show was called The French Chef, because she thought the show should have more correctly been called The French Cook.
Being a cook and not a chef says nothing about Julia Child's skills. Clearly she was an expert. When Julia Child argued about the name of her show, she was not implying that she could not cook a chicken as well as a chef — she was saying that it was factually inaccurate.
Lawson says that when she tells people she is not a chef, she's usually gently chided for being modest. But she says she's not being modest, because she doesn't consider "chef" and "cook" value judgments.
Restaurant cooking is different from home cooking. In a restaurant setting, if you cook a chicken well once, you then have to cook it well 100 more times, for every person who orders it. At home, however, you just have to do it once and you've succeeded.
In fact, Lawson says she relishes the "gloriously anarchic" spontaneity of home cooking, compared with restaurant cooking. She talks about switching dill for thyme, or vermouth for wine, depending on what she has at hand and feels like using. That's part of the fun and charm of home cooking. And when professional chefs cook at home, they do that too. The food world is full of articles about what chefs make at home or cook for their kids, and for the most part, they describe the same kind of playful spontaneity. Because even for chefs — or, perhaps, especially for chefs — cooking at home is different from cooking in a restaurant.
At its most basic, home cooking is about survival. We have to eat to live, and a good cook uses creativity, knowledge, and manual labor to make that experience more pleasurable. If you cook something and it tastes good, you've succeeded. Home cooking is comforting and creative and sustains us, and being a home cook is something to be proud of — with no "just" necessary.