This "New Mom" Gift Basket Was Assembled at Aldi for Only $25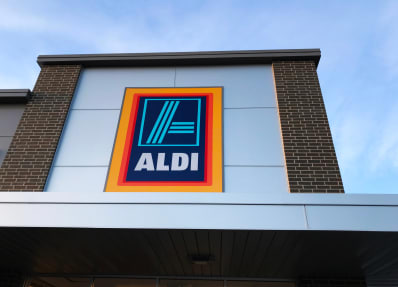 (Image credit: Jeff Bukowski/Shutterstock)
When your friends have a baby, showing up with a small present is a really thoughtful gesture that will always be appreciated. Choosing a new baby gift, however, can be difficult. Do you want to get something for the baby, or for the parents? Do you get something cute and fun, or something practical that will actually be used?
These are tough choices, unless you're shopping at Aldi, apparently, because this awesome friend was able to curate a wonderful gift basket with something for everyone for just $25.
Nobody knows Aldi quite as well as the superfans of Reddit, and one proud user in the Aldi forum recently showed off a wonderfully thoughtful gift basket assembled for some friends who had just had a baby. Everything in the basket — baby essentials, a cute toy, and even a selection of snacks for the parents — came from Aldi, and the whole thing came to just $25.
The basket included 100 diapers, snacks for the new parents, a cute stuffed bunny, antibacterial house wipes, and more than 200 baby wipes (because when you have a new baby, you can never have enough wipes).
Spending $25 for everything in that basket is an absolute steal. The diapers alone would have cost $25 at most stores.
I totally approve of the variety of snacks, too. There are chocolate-covered pretzels for sweet cravings, trail mix for salty/savory cravings, and Aldi's "Chicago mix" of cheddar and caramel popcorn, which easily handles both. (Chicago is always talking up its pizza and hot dogs, but for my money, my hometown's greatest contribution to the culinary world is what happens when you put both cheddar and caramel popcorn in your mouth at the same time.)
This is also a really thoughtful, practical new baby gift. People often send new parents gifts like blankets, stuffed animals, or fancy baby dresses, but snacks are often the most appreciated thing a new parent can get. When you're wandering the house at 3 a.m. like a zombie, begging the baby to just go to sleep already, a bag of caramel cheddar popcorn is like a tether back to reality.
More Gift Ideas for New Parents
What are your favorite new baby gifts?