Naturally Festive: Holiday Decorating with Oranges and Clementines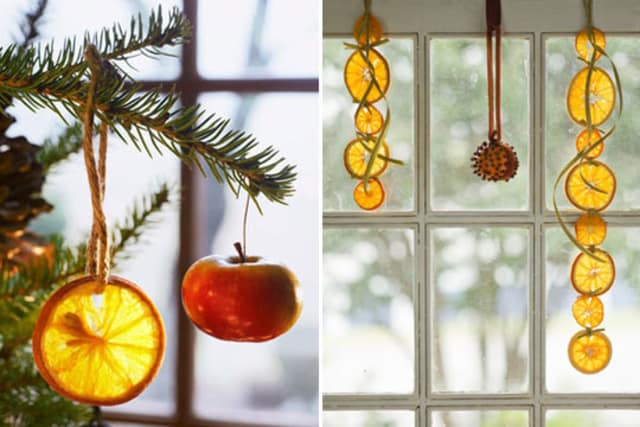 For holiday decorating, turn your attention to your fruit bowl – with a bit of string, a knife, and perhaps a handful of cloves, you can make colorful and fragrant ornaments, garlands, and candles. We even found a festive use for leftover citrus peels!
• 1 Dried orange slices make colorful ornaments and garlands. Examples above are from Good Housekeeping and Home for the Holidays.
• 2 Fragrant pomanders are a time-honored tradition. For more design inspiration, visit Hannas Sjarmerende Jul.
• 3 Scored and dehydrated oranges become natural tree ornaments at HGTV.
• 4 Fruit, olive oil, and a paring knife are all you need to make a charming clementine candle.
• 5 A pretty idea from Something: use citrus peels to decorate your home and gift wrapping.
Related: Holiday Decorations from The Kitchen: Dried Orange Slices
(Images: 1. Good Housekeeping, Jill Melton/Home for the Holidays; 2. Ben Partridge/Apartment Therapy; 3. DK - A Greener Christmas/HGTV; 4. Maxwell Gillingham-Ryan/Apartment Therapy; 5. Something)