My Great Outdoors: Leticia's Swiss Terrasse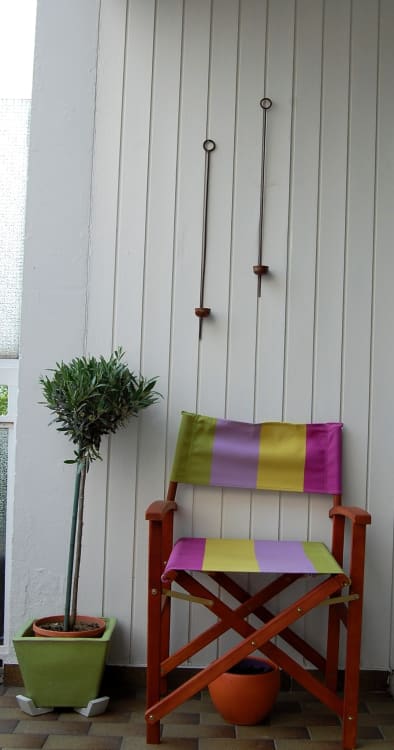 Name: Leticia
Location: Geneva, Switzerland
Type of space: Balcony/terrasse
Tell us about your outdoor project and how you enjoy it: Summer is my favourite season. I originally come from the Canary Islands (Spain) and therefore love whatever related to sun and warm weather. I was always keen to find an appartment with a balcony. I found one with a terrasse. It is my space. My "little island" in this city.
How did you create it? It's not finished yet (every year I get new ideas). But so far, with lot of love, joy and good will.
Recommended store, site, product or resource? Ikea always bring new colourful stuff before the Summer starts. Here in Switzerland, there is another store ("Interio") were to find beautiful stuff to get a beautiful home.