My 5-Point Strategy for Packing a Week of School Lunches on Sunday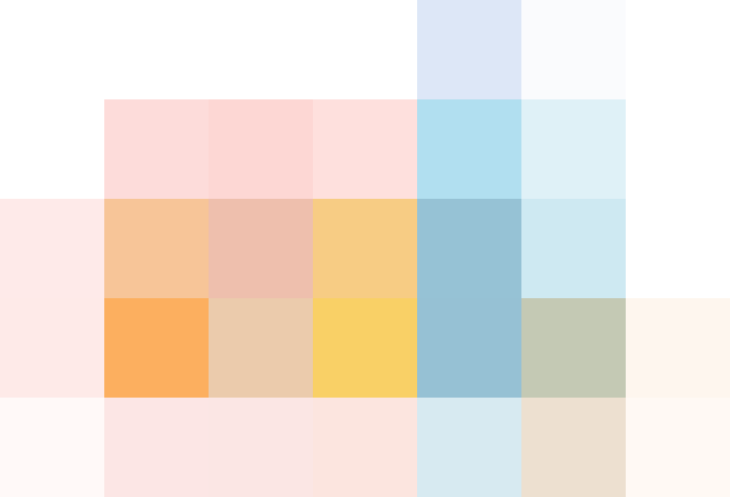 You've just climbed into bed with a good book, and you realize you forgot to pack lunches for your kids. Or worse, everyone wakes up late and you're scrambling eggs, trying to find that other pink shoe, and then throw something, anything into a lunch box. Does this sound familiar?
That was me at least once a week for the last three years. It took me too long to realize how much stress packing school lunch was creating every day, especially since it is something that I want to do. After my second child started preschool, it was clear I needed a better system.
Instead of the daily task of preparing new school lunches every day, I save myself time (and honestly, my sanity) by preparing all of my children's school lunches for the whole week on Sunday. It didn't take long to figure out a system that worked well, but here is my simple five-point strategy for packing a week of lunches in an hour on the weekend.
1. Have enough containers.
Admittedly this seems simple, but for the first year or two of lunch packing I relied on two or three hodgepodge lunch containers for my daughter. Of course that meant I couldn't pack a week in one afternoon, but it also meant I was washing lunch containers and packing lunches every day.
The Solution: I bought a bunch of inexpensive containers in the exact same size and color. Matching sizes means they stack neatly in the fridge, and matching colors means no fighting over favorite lid color. I prefer a simple bento-style box with three compartments that make packing systematic.
My lunch plan isn't as elaborate as my dinner plans for the week, but I put a few ideas on my grocery list and plan for standby favorites or for Sunday supper leftovers. This eliminates a Sunday evening scramble to fill lunch boxes (which was admittedly every evening before I starting packing weekly).
The Solution: Just like planning dinners, keep a small list of ideas on a dry-erase board in the kitchen to use as a quick reference when you need quick inspiration.
Having a lunch plan also means that lunch preparations can be folded into general meal prep. For example, if I plan to pack breakfast for lunch, then I add a few extra hard-boiled eggs to my regular scheduled egg boiling. On Sunday afternoon while making dinner, I pour myself a glass of wine, pull out the lunch boxes, and fill them out while dinner cooks.
The Solution: I might boil a small pot of pasta specifically for lunches or roast an extra piece of chicken, but I only dirty the whole kitchen once, and my husband helps with the cleanup.
My children's lunches are neither elaborate nor cute. Some lunch box combinations are repeated weekly and some components are repeated in the same week. Each box gets some protein, carbs, fruit, and vegetables. Here are a few of our favorites.
Proteins: Roasted chicken, pepperoni, hummus, beans, cheeses (including cream cheese), deli turkey or ham, hard-boiled eggs, and bacon.
Carbs: Bread, pasta, crackers, pita, waffles, pancakes, tortillas, and soba noodles.
Fruit: Fresh apples, bananas, grapes, melon, and sometimes berries (more on that in a minute), but also dried fruits including dates, raisins, and apple chips.
Vegetables: Raw cherry tomatoes, mini bell peppers, carrots (my kids love the chip-cut variety), and snap peas; steamed broccoli and green beans; roasted potatoes; and frozen corn and peas, which go right into the lunch boxes without thawing. My daughter loves pickles and I'm happy to count those as a vegetable as well.
As I'm filling the lunch boxes, I try to plan which boxes will get sent to school each day. Halved strawberries will be mushy by the middle of the week, so they go into Monday's (or Tuesday's) box. Same for most things rolled in tortillas. Some lunch boxes have compartments intentionally left empty. I'll slice apples (or avocado) or add berries later in the week rather than let them brown.
Packing weekly lunches has now become a chore that I enjoy. My daughter helps fill compartments and can decide which days she wants those waffles.
Published: Sep 4, 2016