Mommy Has to Work: A Meditation on My Own Personal Balance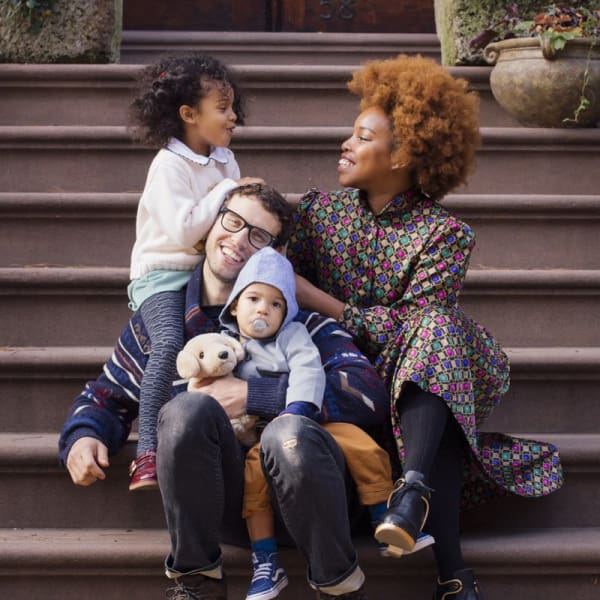 (Image credit: Courtesy of LaTonya Yvette)
In honor of Mother's Day this Sunday, and the conversations happening around the brunch table for mothers now and future, we asked one of our favorite bloggers, LaTonya Yvette, to bring us a few meditations on what she has learned about life, love, and happiness through motherhood. — Faith
There's this difficult beauty in motherhood; it feels monumental without giving full definition to me as a person. When the day is said and done, I am a mother. But who am I in between diapers and sleep schedules and play dates?
While many find themselves content and happy in that role alone, I felt as if there was this future me slowly slipping away from my fingertips. I had this untapped me, full of a new kind of love and different sense of wealth, and it felt unfair to leave that woman unexplored.
I realized that this person only came about through motherhood's most profound moments and transitions. And in choosing to slip away into a separate self and (obviously so) keep motherhood as a role, not my only role, I felt better about it all. So I chose to work — and it wasn't easy.
Nothing good comes easy never felt more true than when trying to accept and juggle motherhood and work. Each time I leave them for over a few hours, my heart feels scattered with mother-pains. No one day is the same, and upon my arrival back home it often feels like so much has taken place; new friends, new words, new everything.
And while I sit here and write as the daughter of a single mother who never had the choice, I won't discount the huge privilege it is to have a choice. And even in choosing, my work choice is a position I love with a deep-rooted, fiery passion; it goes as I go and is not overseen by anyone other than me. That alone is a tremendous gift.
Nevertheless, saying "Mommy has to work," to my kids and husband has been transformative for them and for me. Leaving them, to pour into me, sets walls that individualizes each member of my family. Instead of feeling like I am constantly someone's something or another, having a separate set of worth outside of home makes me feel so much better inside of the home. In truth, I feel more capable. Whole.
And when the guilt about not attending each PTA meeting, and skirting past my son's drumming class, or even not knowing all of his little friends at the park comes about, I've learned how to handle those feelings.
I relish in the beautiful memories and moments that I have with them; stay present in the moments with them that are now taking place; and finally, I ask myself, if I wasn't doing it this way, would I be truly happy the other way? The answer is always no.
It doesn't mean I love them any less, or don't see the immeasurable value in staying home. It's simply ... Mommy has to work.