Meet Meghan Splawn, The Kitchn's New Associate Food Editor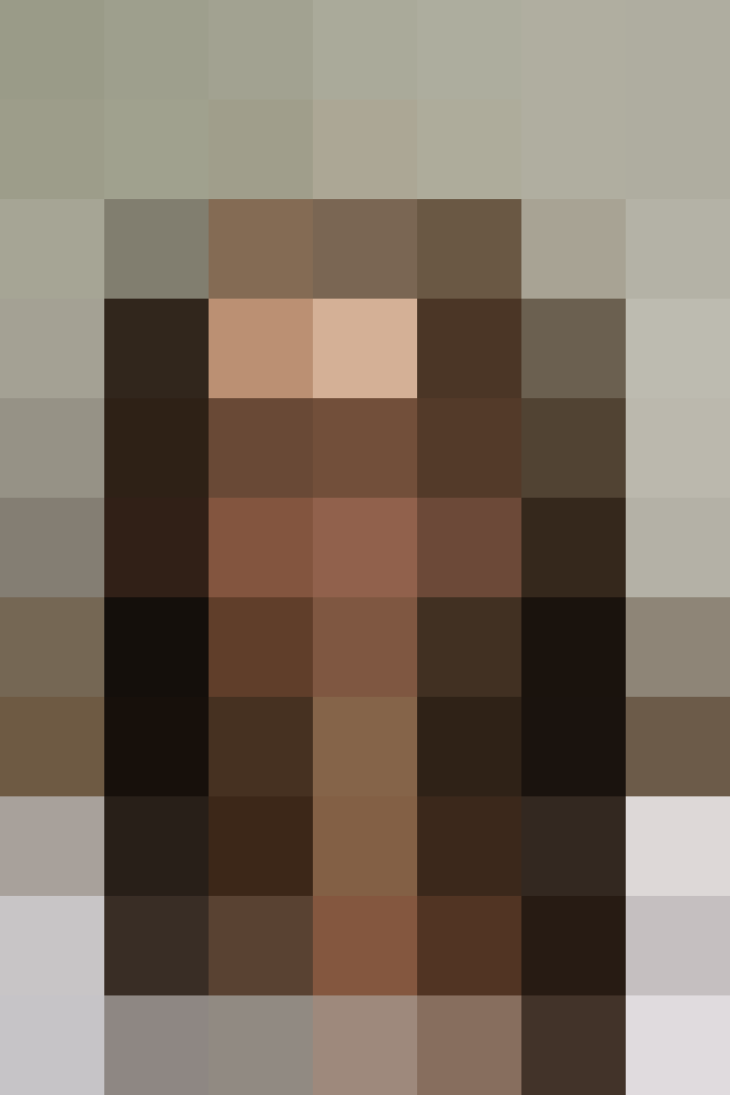 I'd love to introduce you to the newest member of our full-time editorial team: Meghan Splawn. Meghan comes to us after working for about 10 years with Alton Brown's culinary team. She's joined our team as Associate Food Editor, where she's tackling all our How-To content, which helps new and veteran cooks alike find techniques to help them get dinner (or any meal) on the table. She's also a fantastic writer, and has already written a few memorable posts including this one where she goes to Trader Joe's with her daughter.
Today I've asked Meghan a slew of questions so you can get to know her a little better, including what dinner looks like for her family, and what she's excited about cooking this fall.
1. What were you doing before you started working at Kitchn?
I spent most of the last 10 years as part of Alton Brown's culinary team. I started as an intern on Good Eats while I was still a student at the New England Culinary Institute and stayed on the team after graduating to cover someone's maternity leave. Luckily, Alton signed the deal for the Good Eats book series right around that same time, so I was offered a job as project manager for those three books. I still got to develop recipes with the Good Eats team and help out on the show as well. I actually met my husband on an episode of Good Eats! Last year, I managed Alton's newest book, EveryDayCook, which will be released this month — it is the project I feel most proud of.
2. You have two small kids at home. What does an average dinner look like for you?
My children are 4 1/2 and 2, so dinner is quite lively! I have a self-imposed rule that I never say "no" when they offer to help make dinner, which means that I cook a lot of simple meals and do a lot of sweeping. I also have deep love affair with meal planning. Taco Tuesday and Pizza Friday are regulars in our kitchen, as is breakfast for dinner, which I rely on for the nights when my meal plans are thwarted by traffic or a tantrum.
3. You live in Atlanta. What's the one ingredient or recipe that feels like home?
I'm a transplant to the South, but I married a Southerner. Biscuits are a quintessential recipe that I've made a personal mission to master. Southern biscuits sort of encapsulate what I think of as Southern hospitality — each home has their own tried-and-true method; the best ones are imperfect, but warm and welcoming. My family is from Vermont, though, so I spent a lot of my childhood there and think few things are better than maple syrup. My mom is notorious for smuggling her own maple syrup into restaurants, and as a kid this was humiliating, but I'm not ashamed to say there's maple syrup in my bag.
4. Biggest recipe fail to date?
Ten years of recipe developing and testing means a lot of failures — and I mean a lot. My attempt at grilling take-n-bake pizzas for our whole family (in-laws, nieces, nephews, and all), which ended in complete failure, is still the source of jokes with my brother-in-law. Every single crust burned to a crisp on the bottom while still being raw on the inside. I was trying to shortcut grilled pizzas. Luckily there were enough beers, dips, and football to keep everyone happy until replacement delivery pizzas arrived.
5. What are you excited about cooking this fall?
My grandmother's cake doughnut has eluded me for some time now, but after reaching out to extended family this year, I think I'm really close to recreating her infamous recipe. As soon as the weather cools off a bit here in Georgia, I'm looking forward to testing and retesting her recipe this fall until I get it right. And maybe a batch or two of apple butter in the slow cooker.
6. What are you looking forward to doing as the Associate Food Editor at Kitchn?
As Associate Food Editor, I'm taking on Kitchn How-Tos, which gives me the opportunity to teach new and veteran cooks everything from deboning chicken to making the best pho at home. I've been a Kitchn reader for a very long time and watched the team and readers grow and change a lot over the years, but How-Tos remain the core of what makes Kitchn a source for reliable instructional recipes. There's nothing more satisfying than helping someone at home cook a better meal or master a recipe for something that they love. Reading the comments and seeing the recipes people cook from the site is the best part of the job, by far.
Published: Sep 14, 2016