Martha Stewart Is Joining Chopped as a Judge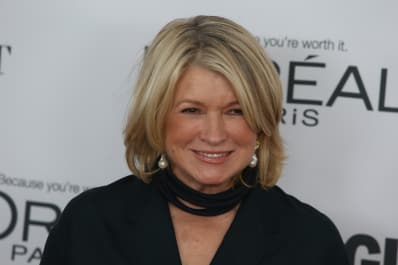 (Image credit: a katz/Shutterstock)
The contestants of the Food Network's fast-paced cooking competition Chopped had better stand up straight and shine their shoes, because there's a new judge in town, and she's going to be hard to impress. This week the network announced that the queen of entertaining and all-around mistress of doing everything perfectly, Martha Stewart, would be bringing her discerning taste and unimpeachable culinary skills to the reality TV cooking show.
"The returning iconic competition series ups the ante this year, when the one-and-only Martha Stewart joins the cast as a judge, bringing her food expertise, impeccable credentials and discerning critique to the judges' table," The Discovery Networks said in a statement, according to The Daily Meal.
Martha Stewart is an excellent choice for Chopped. She has an encyclopedic knowledge of ingredients and technique, and she's an exacting judge of presentation. And she even has experience judging in the Chopped universe as well, having previously been a guest judge on Chopped Junior.
Mostly, though, she's just a wonderful person to watch on television. She's a veteran TV host, and her warmth, wit, and charm have been sorely missed since Martha and Martha Stewart Living stopped airing. Her voice is mesmerizing.
The return of Martha Stewart is great news, but details are still slim about how she will appear. The network did not clarify, for example, if Stewart would be replacing one of the show's existing judges, like Alex Guarnaschelli, Amanda Freitag, Geoffrey Zakarian, Aarón Sanchez, Maneet Chauhan, or Marc Murphy. They also did not say if Martha Stewart would be bringing her friend Snoop Dogg on the show as a guest judge, but we can all hope.
Either way, Martha Stewart will be on TV again, and more Martha on TV is always a good thing.