Marshmallow Fluff Makes the Easiest Buttercream Frosting
"Buttercream" and "forgiving" are two words that don't typically go together. This three-ingredient recipe is the exception. If you're in the market for a sweet vanilla frosting, and have a thing for marshmallow, this is the hack on buttercream you need in your life.
Fluff Into Buttercream Frosting: Watch the Video
Why This Is the Easiest Buttercream
Marshmallow fluff is the sticky-sweet store-bought shortcut game-changer for making the easiest batch of buttercream imaginable. There's certainly no shortage of methods for making this sugary dessert topping, but this one leaves the fussiness at the door. The result is a versatile buttercream that is thick and sturdy, meaning it holds its shape piped atop a cupcake and sandwiched between cookies, like a true hero.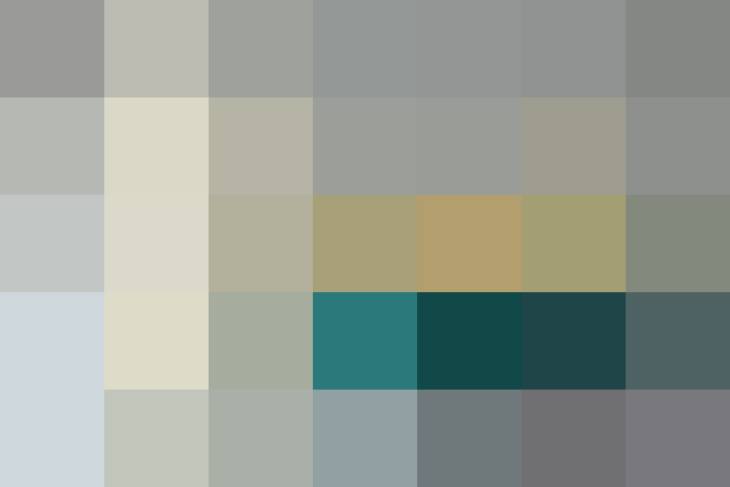 With three or four common baking ingredients and the help of a stand mixer or hand mixer, it will take less than five minutes for this marshmallow fluff buttercream to become your reality. Also, the ingredients here are all measured in a one-to-one ratio — like, one jar, one cup, one teaspoon — so it couldn't be easier to remember.
Cream 1 cup (2 sticks) of softened, unsalted butter and a 7.5-ounce jar of marshmallow fluff in the bowl of a stand mixer, fitted with the paddle attachment, or in a large bowl with a hand mixer, until it's light and fluffy.
Slowly add about 1 cup of powdered sugar, and beat over low speed until fluffy incorporated.
If you want an extra boost of vanilla flavor, go ahead and beat in about 1 teaspoon of vanilla extract.
If you're not using it right away, store the buttercream in an airtight container in the refrigerator for up to five days.
The Best Ways to Use Fluff Buttercream
If you're wondering how best to put this vanilla-marshmallow buttercream to work, my best advice is that there are absolutely no wrong answers. If you feel the urge to grab a spoon and dive in, go right ahead — no judgment from us.
Because of the buttercream's thick and sturdy texture, it pairs well with everything from cakes and cupcakes to making cookie sandwiches, frosting brownies, and filling cream puffs and eclairs. In the mood for an over-the-top, indulgent breakfast? Add a little fluff buttercream to your stack of pancakes, waffles, or French toast.
Recipes That Deserve Some Fluff Buttercream
We support our readers with carefully chosen product recommendations to improve life at home. You support us through our independently chosen links, many of which earn us a commission.
Published: Dec 7, 2016