Look! An Angled Mirror as Top Shelf Decor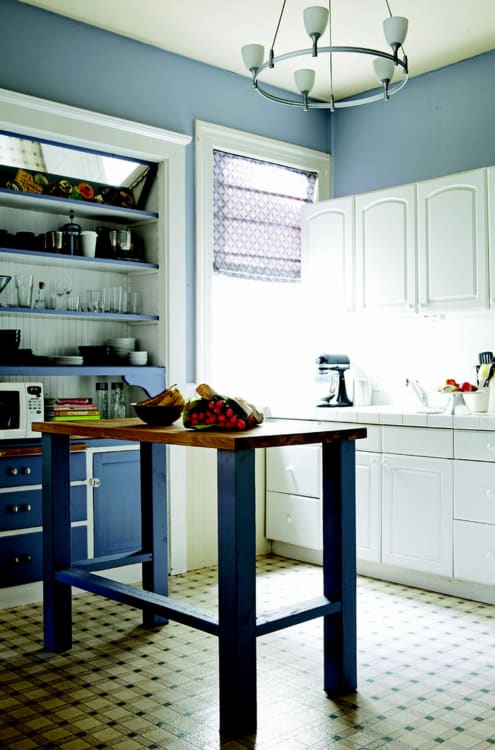 Here's something interesting: we know a mirror can make small kitchens look bigger, but what purpose does it serve angled on the top shelf of a kitchen cabinet?
"Take design cues from the places you love." That's interior designer Kyle Schuneman's advice to readers of Houzz for setting up a home, and what informed his decision to bring this angled mirror into a client's kitchen.
It turns out his client got inspired by the mirror setup at her favorite neighborhood bar: "She just loved the way her beloved bar reflected the hard-to-reach, top-shelf bottles," he says. So Schuneman took that idea and recreated it in the kitchen, but instead of liquor bottles, the angled mirror reflects a variety of colorful, patterned coasters from his client's travels.
Clever! What do you think?
Via Houzz
(Image: Kyle Schuneman via Houzz)