Look! A Salmon Pink Painted Backsplash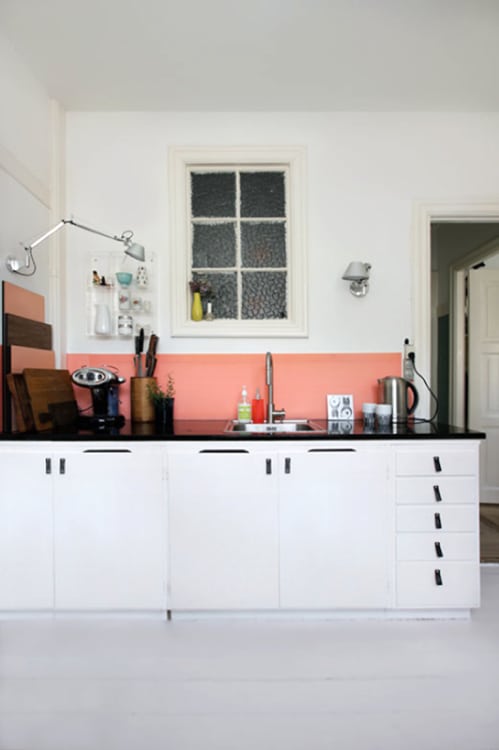 When I think about colors for a backsplash, salmon pink does not normally come to mind. (Or if it does, it makes me think of unfortunate retro color combos from the 70s.) But this photo took me by surprise. Call me crazy, but I actually think the salmon pink looks pretty stellar here.
It's true — you can make almost any color work if you put it up against black and white. Nevertheless, the orangey-blush hue really makes this little kitchen come to life. What do you think?
(Image: Frederrike Heiberg via Ellens Album)