Dim Kitchen Lighting? Install a Swing Arm Task Light Over the Counter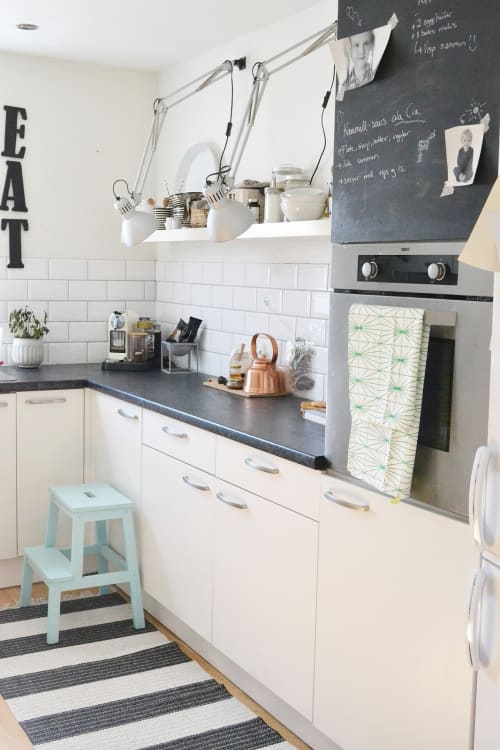 It's very frustrating to try cooking in a dimly lit kitchen, not to mention potentially dangerous. Under cabinet lights are a good solution, but if your kitchen doesn't have upper cabinets, why not try a swing arm task light instead?
We can't all have custom lighting in the kitchen, so I appreciate a stylish, non-hardwired lighting solution when I see one. These silver swing lamps are obviously serving a practical purpose (lighting for the work surfaces) but they look so great, too! I love how they arch over the floating shelf.
Do you have a task lamp in your kitchen?
(Image: via I Am Shoe Shopping)