Kitchen Stools That Pop Against Black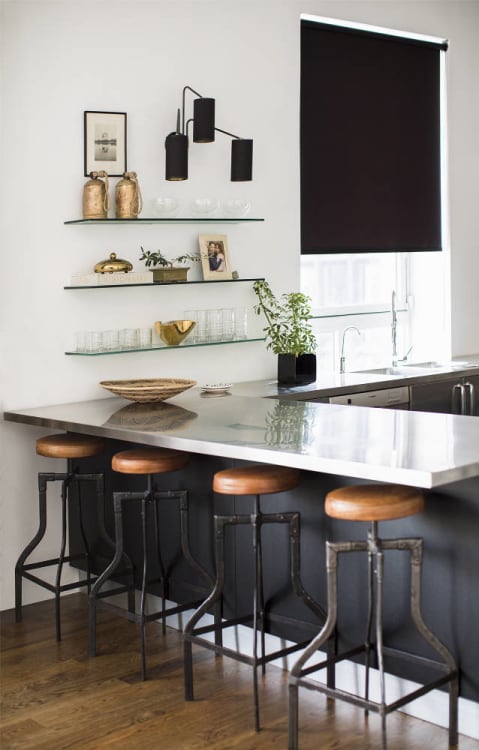 The thought of painting a room black sounds bleak, doesn't it? But nothing could be further from the truth. A little bit of black works hard in the kitchen. One example: I love how kitchen stools look set against a black island or wall. When put in relief like that, the stools grab your attention. It's dramatic, yet not overwhelming.
It's no surprise I like this look since I did it in my own kitchen. There's a reason black will always be the new black: it's chic. And particularly if you work with a black paint that has inky-blue or purple undertones (like Benjamin Moore's Onyx or Black Beauty, both of which I've used in my apartment), the color comes off looking rich and deep, instead of just, well, black.
Have you painted any part of your kitchen black to set off stools or another kitchen accessory?