Kitchen Before & After: A Galley Kitchen Gets a Big Update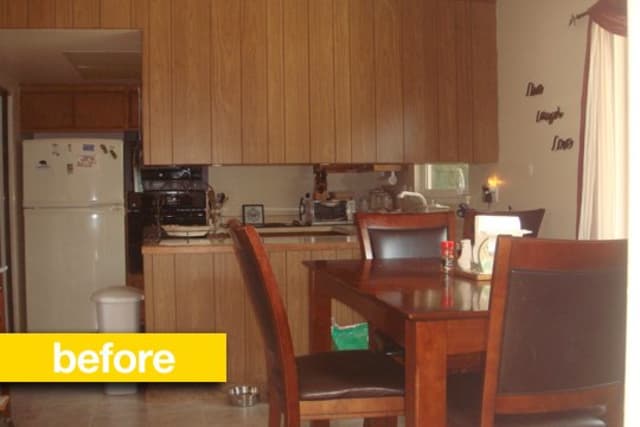 (Image credit: Kelly Williams)
When reader Kelly's kitchen remodel hit our inbox we were blown away by the transformation. The wood-paneled cabinets were straight out of the 1960s, and they made the kitchen especially dark.
Check out how Kelly and her husband made over their space.
(Image credit: Kelly Williams)
We wouldn't have even recognized this as the same kitchen to be honest. Kelly and her husband did all of the work themselves, she says "he was the foreman and I was the apprentice."
By taking out the counter that separated the kitchen and the dining area, not only did they let in a lot more light, but they "tripled our counter space and we now have a lot more storage," Kelly writes.
(Image credit: Kelly Williams)
"After six months of weekend projects, cooking in a makeshift kitchen, marital squabbles, compromises, and ultimately collaboration. We survived the trials and tribulations of DIY home renovation and now I have my dream kitchen."
Congratulations on your new kitchen, Kelly, and thank you for sharing it with us!
Have a remodel or a DIY project to share with us?