Kitchen Before & After: A Galley Kitchen Gets a Sleek Upgrade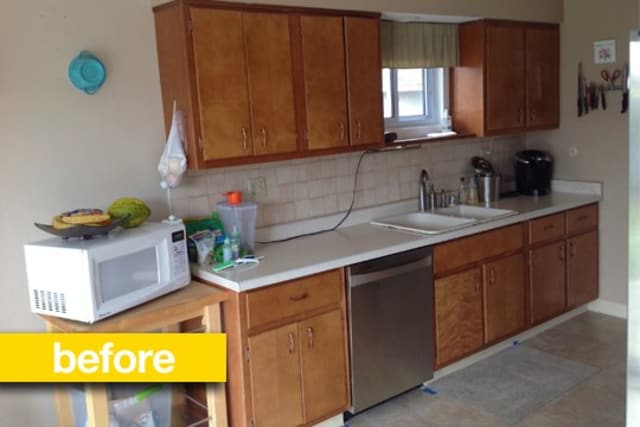 (Image credit: Barbie Maschmeier)
Reader Barbie sent us photos of the dramatic transformation her kitchen underwent as part of her remodel. We were excited to see how this narrow kitchen got a modern update, and how Barbie and her family gained a lot more space.
Take a look at how her kitchen looks now — it's almost unrecognizable!
(Image credit: Barbie Maschmeier)
The renovation made the kitchen feel more connected to the rest of the house instead of being so closed off. There had previously been a wall where the large, dual-sided island is now.
(Image credit: Barbie Maschmeier)
This is the wall that was removed to make way for the island with the built-in range and hood.
(Image credit: Barbie Maschmeier)
Barbie writes that they actually removed a fireplace to expand their cooking space. We can't blame them (although we do love a fireplace).
In addition to making the kitchen bigger, they also updated the style. We love the black, white, and red play on the subway tiles, and how they have incorporated other small touches of red into their kitchen decor.
Thanks so much for sharing your remodel with us, Barbie!