Keep Your Picnic Cool: Frosty Containers for Your Summer Potluck Table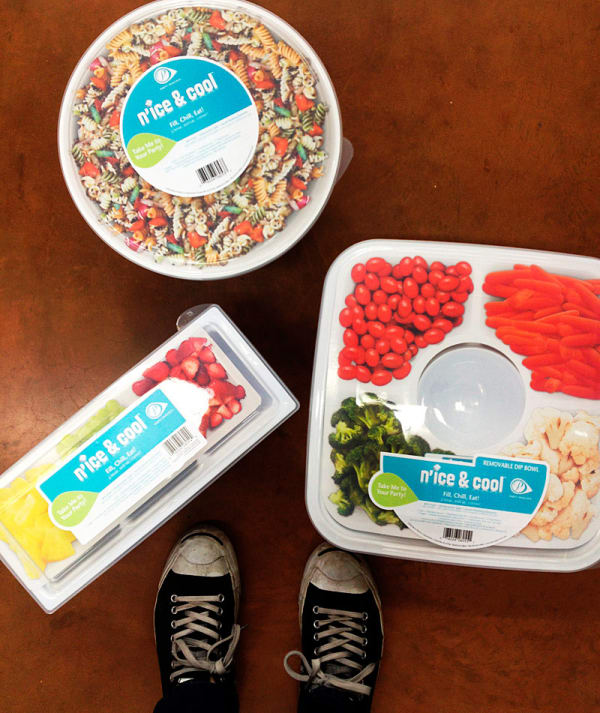 Folks, it's spring and you know what that means? Picnic season is right around the corner. If you entertain like I do with food sitting out buffet style while kids and dogs run around, then these new containers might be something you'll want to watch out for!
At potlucks and summer picnics, usually the meal sits out while everyone plays catch-up — great for conversation, but less great for food that needs to be kept cool. Recently, I came across these plastic storage containers at my local WalMart retailing for around $10 each. (Please excuse my feet!)
The base of each container can be filled with ice and then a plastic insert is placed over top to hold your ingredients or finished dish. It's an easy concept that  can be replicated at home fairly easily, though these ready-made containers are handy for toting a dish to a friend's house. I couldn't find a link to purchase them online, but keep an eye out for these or similar products at places like WalMart and Target.
These containers could definitely be a lifesaver come summer — just some extra reassurance that our favorite foods are chilled to perfection. 
(Image: Sarah Rae Trover)