John T. Edge's 5 Essentials for the Southern Kitchen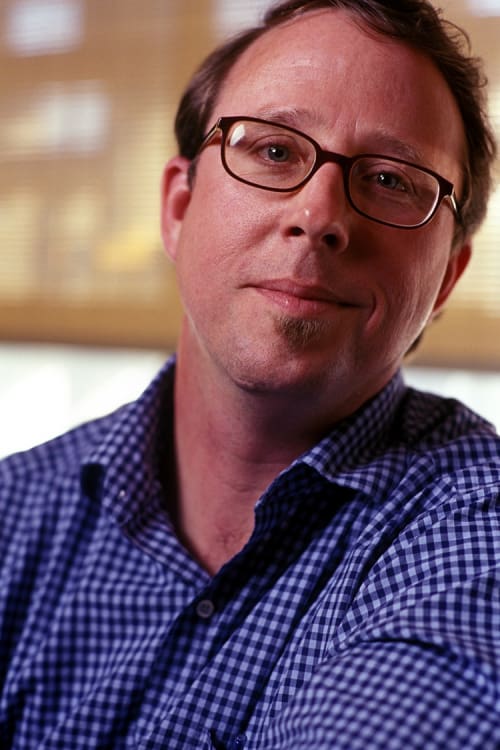 (Image credit: Kyle Hood)
When it comes to Southern food, there is no one more passionate and well-versed than John T. Edge. As a writer, teacher, editor and, most importantly, a cook, John understands that the culture and history of a food can add as much flavor to the pot as a pinch of salt or a dash of hot sauce. We're very pleased that he shared his five essentials for the Southern kitchen with us!
About John
John T. Edge is the director for the Southern Foodways Alliance, an organization out of the University of Mississippi that documents, studies and celebrates the diverse food cultures of the American South. He has written and edited several books on Southern culture and food and has won several awards, including the James Beard Foundation's M.F.K. Fischer Distinguished Writing Award in 2012. He most recently co-edited The Larder: Food Studies Methods from the American South.
John T. is currently at work on a new book project, tentatively titled The Potlikker Papers: A Personal History of Southern Food. He lives in Oxford, Mississippi with his wife and son.
For more from John T. Edge:
John T. Edge's 5 Essentials for the Southern Kitchen
1. Potlikker. If you don't know it well, potlikker is the liquid that's left over after you're done cooking greens or beans. It's the distilled essence of a pot of greens or beans cooked down until its almost a gravy. And it's an elemental building block of Southern cuisine. It's umami rich and has a kind of vegetal funk that I love. It's where all the nutrients remain and that's where the great taste is, too.
Potlikker can be the base of soups, it can be something that you strain and serve in demitasse cups in a more formal way. You can garnish it with boiled egg or other accompaniments. Throwing out potlikker in a southern kitchen is just as unpardonable as scrubbing out a cast iron skillet.
What makes a good potlikker? Potlikker is the sum of the ingredients that went into the pot. And just as you can say about many of the foods that you love, all potlikker is good potlikker. The quality is directly representational of the ingredients that went in. If your hunk of pork is a great hunk of pork, if your collards or turnips or mustards (greens) are delicious collards or turnips or mustards, then chance are that the potlikker that results from the cooking of that is better than average potlikker.
2. Switch it up with sweet potatoes. Of late I've come to cook a gumbo not with rice in the bowl but with sweet potatoes in the bowl. I learned about this from two places. One is from when I was traveling through southwestern Louisiana and I came across some gumbo where they served it with potato salad instead of rice. (It's not uncommon to find that in southwestern Louisiana.)
The second is from a manuscript that referenced a gumbo from Mississippi, served by Theodore Bilbo, who was not on the right side of race relations and redemption in Mississippi. But he was a cook and this was his recipe for a French gumbo filé. (It's interesting to note that Mr. Bilbo, this person who had such a dubious reputation, left out the okra, the distinctly African ingredient.)
Anyway, I was going to make a chicken and pork gumbo for the Southern Foodways Alliance holiday party and I remembered that Mr. Bilbo had suggested that perhaps you might want to roast some sweet potatoes and put them in the bottom of your bowl. So we did and it was great! The gumbo is made with either pork sausage or just roast pork and the play of the sweet potato off of the chicken and the pork was just fantastic, couldn't have been better. I think this is going to be my go-to gumbo going forward.
3. Alecia's Tomato Chutney. I've fallen in love with this stuff. It's made in Leeds, Alabama. I first came to know it through Highlands Bar and Grill in Birmingham, certainly one of the best restaurants in America. Thirty years into their work and they're just thriving and getting better. It's where I celebrated my 50th birthday. They use this chutney there, this kind of blackish, brownish, muckish, tomatoish, Pick-A-Pepperish, Worcestershire-ish, ketchup-like sauce. Like ketchup used to be, not like what its become today. That kind of thing.
My wife and I don't eat dessert, so we often have cheese at the end of a meal and we accompany it with Alecia's Tomato Chutney. It's also what we'll slather on leftover ham or turkey, whether it's a sandwich or tucked into a roll for a cocktail party. A constant in our cupboard.
4. On hot sauce. This is a somewhat expected choice, but I eat a good bit of hot sauce. Now, I'm not one of these people that douses everything in hot sauce but there sure are a lot of choices out there right now. I've written about Sriracha in the New York Times, I'm in love with Valentina, that viscous Mexican hot sauce. I had a friend send me his Cheerwine hot sauce in the mail the other day. (Cheerwine is a soft drink from North Carolina.) Another friend is making a sweet potato-habanero hot sauce.
I like all of those for varying reasons but I've noticed that when I cook, I always come back to Tabasco. It accentuates food, it doesn't mask flavors, and it brightens in the same way that lemon and lime does. The sauce that really matters, the one that needs to be in the cupboard, is Tabasco. All the other sauces are kind of like glosses. Tabasco to me is just fundamental. I know that seems like something that everybody knows but when there's all those different hot sauces out there, as a cook, it's always Tabasco. It amplifies and complements and brightens. It's a simpatico hot sauce.
5. Rice grits. When rice culture in the American South was in its prime, every effort was made by plantation owners to harvest, winnow, and polish rice so that you ended up with whole grains. That was the goal. The mistakes were the breaks, what some people call the middlings, which is where the expression 'fair to middlin' comes from. In the South when someone asks you "how're you doing?" you might answer "oh, fair to middling'." These are the grades of cotton and rice, agricultural grades. In this case, I'm talking about rice that is broken, also known as rice grits.
Nowadays, I see people embracing rice grits as another grain. Glenn Roberts at Anson Mills is having to purposely break the rice to meet the demand for rice grits. Which is kind of beautiful and kind of absurd, all at the same time.
Rice grits absorb flavors really quickly and really well. They're also kind of surprising because on the plate they look like grits but the flavor is different, the flavor is rice. I'll start it out in the pan with a little bit of butter and a little bit of onion or shallot and then throw in water or stock and cook it until its barely tender. If you cook it too long, it turns to mush and while the mush is good, too, that's a whole different thing.
Thank you, John T!