Joanna Gaines Shares Her Favorite Slow Cooker Recipe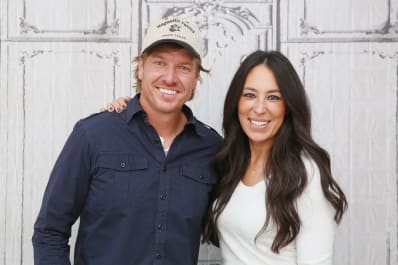 (Image credit: Mireya Acierto/Getty Images)
Joanna Gaines released her cookbook, Magnolia Table, two weeks ago now and it's already a hit. In fact, it outsold both Ina Garten and Ree Drummond in sales for its first week with 169,000 copies sold.
While you most likely associate Gaines with Fixer Upper and design, her cookbook is surprisingly great in its practicality. The former HGTV star has a bunch of recipes that are perfect for busy families, including one beef tip recipe that Gaines says is her favorite thing to make in the slow cooker.
To start, yes, Joanna Gaines uses a slow cooker just like you. She says she's tried the Instant Pot, but that she prefers a Crock-Pot. "I'm a little more traditional in that I use the Crock-Pot because I don't have to study how to use it as much. And for me it's nice to leave at nine, come back at four or five, and have the house smell heavenly," she recently told Kitchn.
Her favorite thing to make in the slow cooker is her Sunday supper beef tips, which you can find in her new cookbook. The recipe is pretty straightforward and only requires seven ingredients to make: lean stew beef, cream of mushroom soup, mushrooms, sherry, onion soup mix, cracked black pepper, and rice. You simply put all the ingredients into the slow cooker for eight hours, walk away, and then serve the resulting meal over rice.
Buy the cookbook: Magnolia Table: A Collection of Recipes for Gathering, $18
Gaines says the recipe is a favorite because her kids love it. "I'm so surprised [they love it] because my kids don't like mushrooms," she explains. "They don't even know they're eating mushrooms but the kids love it."
The former Fixer Upper stars says she loves sneaking vegetables into her kids' meals. She has a bunch of kid-friendly meals in her cookbook, including a chicken-pot pie with lots of peas and carrots, and an easy chicken enchiladas recipe.
Kitchn supports our readers with carefully chosen product recommendations to improve life at home. You support us through our independently chosen links, many of which earn us a commission.