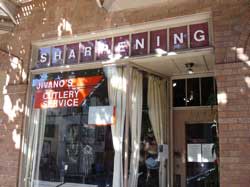 Jivano's Cutlery Service: San Francisco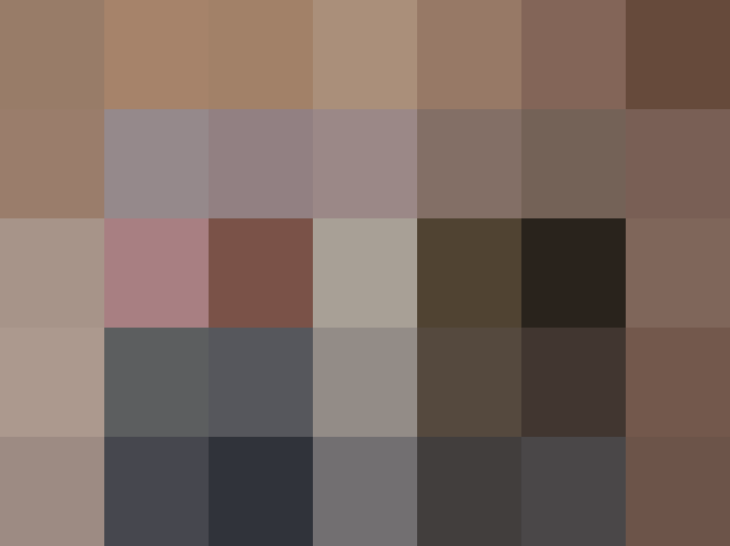 Dropping my knives through the mail slot at
Jivano's, wrapped in a dishtowel, with nothing but my name and phone number always feels a little furtive. And makes me wistful. For a daily cook, being without knives is like having your hands cut off.
Last time I dropped by, he was right there behind the counter so I was able to get my knives sharpened while I waited. That's the thing about Jivano. He doesn't keep regular hours, but he's very accommodating.
You can drop off small items through the mail slot and they'll usually be done within 24 hours. Or you can call and make an appointment a day ahead. Or, if he happens to be there, he'll hone on the spot. He'll even pick up orders of $50 or more. He does a great job. My knives hold their edges longest when Jivano sharpens them. He also sharpens processor blades, all types of scissors and garden tools. He charges only $2-$5 per knife, a deal in my book.
Part service, part resting place for old metal objects, his dark, tiny shop is filled with reconditioned knives, and other things like old railroad ties, wine openers and scissors, all for sale.
Published: Oct 30, 2006