The Chork! Yes, It's Chopsticks and a Fork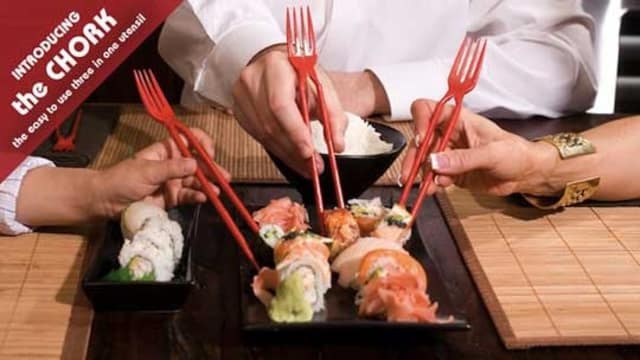 There's a blurry line between absurdity and genius, and in no place is that better demonstrated than the Chork. The Chork! A plastic fork-and-chopsticks hybrid. Oh spork, you look so quaint now.
The Chork (anyone else feel like you have something stuck in your throat when you say that?) is best understood by watching the videos below showing the three ways you can use it:
As a fork.
As chopstick cheaters or trainers.
As full-on chopsticks.
Brilliant or ridiculous? Better if it wasn't made of plastic? (That's what I think.) Tell me your thoughts!
Buy It! Chork 24-count pack, $5.99 at Chork
Related: Good Eats: A New Spork!
(Images: Red Olive Design for Chork; videos via Chork)