Ina's Semi-Outdoor Kitchen in Jakarta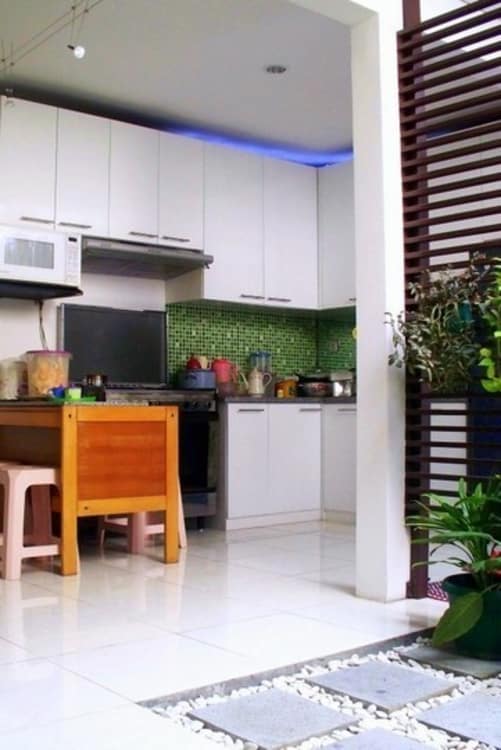 Who cooks here? Ina, her husband, their 6-year-old twins, and her mother
Location: Jakarta, Indonesia
Owned or rented? Owned
Kitchen size: 80 square feet
What challenge have you overcome in your kitchen? We renovated the kitchen a couple of years ago on tight budget into the condition you can see in the pictures (the breakfast table is actually a desk which we repurposed). It was previously in a terrible cramped condition with insufficient storage. We are quite pleased with it now, but we would like to get a proper breakfast/serving table when the budget permits.
Give Ina a THUMBS UP if you think this kitchen belongs in the finals!
Thumbs Up Voting is only activated for 48 Hours — so don't delay!
What's the story of your kitchen?
This semi outdoor kitchen though humble is our dream kitchen. The breakfast table is our favourite spot since we have direct few and access to the small back garden and TV room, thanks to the open plan.
What is your favorite meal to cook here?
I'm going to be honest, usually my mother does all the cooking, and she's great at it! Since my father passed away she'd been living in our home and we have no complaint. :) She would cook various Indonesian dish like sayur asem (sour vegetable soup), rendang (beef stew) and other mouth watering dishes.
Sometimes my sister who's an avid baker would come over and bake some chocolate brownies or other delicacies. Me? I think I better stick to home decorating and sewing :D