Ina Garten Shares Her Favorite Summer Salad in Her New Cookbook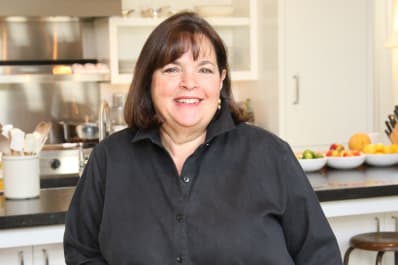 (Image credit: Talaya Centeno/Penske Media/REX/Shutterstock)
Ina Garten's next cookbook, Cook Like a Pro, won't come out until fall, but she's already given us a couple of ideas about what's to come. First there was the big reveal of the cover, and yesterday she shared her favorite summer salad from the book. It's a simple tomato and avocado number, and it's just the kind of thing I want to eat right now.
"I've been making it so much this summer I just had to share it with you early!" she wrote on Instagram. "It's tomatoes, avocados, red onion, with arugula and a fresh lemon vinaigrette. Hope you love it as much as I do!"
Ina says she's been making a lot of salads this summer because of the heat, and her favorite right now comes from her new cookbook.
"When the weather in East Hampton gets really hot, I don't feel like spending a lot of time in a hot kitchen," she says. "Instead, I'll grill some fish or chicken and make a big salad from ingredients I can find at almost any farm stand."
The recipe is just cherry tomatoes, diced avocado, and a bit of red onion and baby arugula tossed with a fresh lemon vinaigrette, which means it's an extremely easy salad to make. This recipe is all about the quality of ingredients. One mushy avocado or mealy tomato could ruin your whole day, but with great tomatoes and perfectly ripe avocados, this salad is summer in a bowl.
Also, if you do make this salad, don't just leave it in the bowl — a salad like this is amazing as a filling for sandwiches. Just make a standard salad with chicken, turkey, or whatever you like — even a hamburger — and skip all other dressings and put this salad on top instead.