Impromptu Breakfast in New York City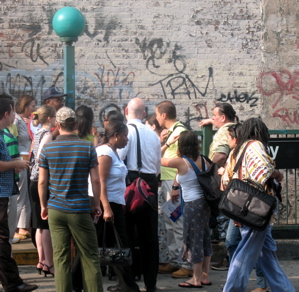 Now, we're scrounging around the fridge and cupboards to see what we can make for breakfast.
We've got bacon, half an heirloom tomato, a little bit of Parmesan cheese, some white bread. We heard talk of bloody marys and beer while we were trying to get on the train platform. Hmm, any other New York cooks putting breakfast on and trying to make the best of it? It's kind of like having a snow day in August.
Published: Aug 8, 2007