IKEA's New PS 2014 Collection Has Some Great Pieces for the Kitchen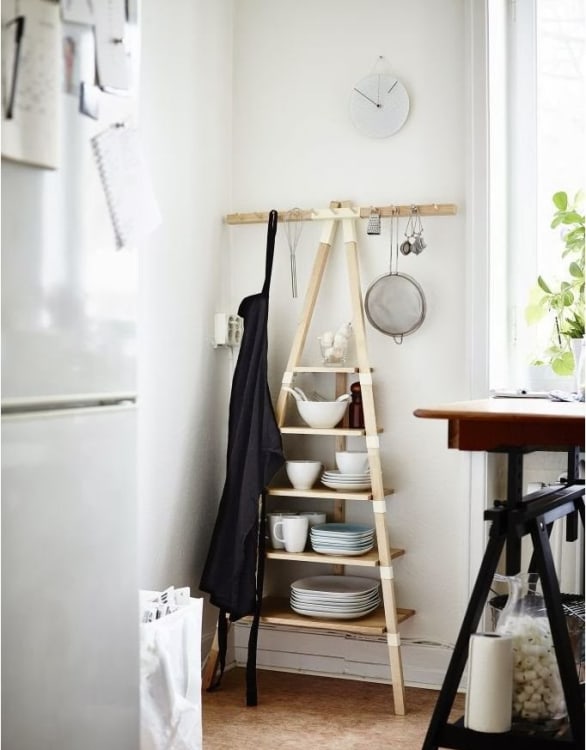 Have you seen what's coming to IKEA this April? The new PS 2014 Collection hits US stores next week, and there are some fantastic pieces for the kitchen and dining room:
The collection, titled "On the Move," is designed for "the young, urban crowd living in smaller spaces," according to IKEA's press release. It has pieces for every room in the house, but I was naturally drawn to what was going on in the kitchen.
The Wall Shelf, shown above the jump, can be put anywhere, but it looks to be a perfect small-space storage solution for the kitchen —lightweight, versatile, and moveable. The new Greenhouse, shown above, has an open side and a closed side for regulating temperature, and can be stood on a window ledge or hung on the wall.
The new PS 2014 pendant lamp, shown directly above, opens and closes. Designer David Wahl notes: "The inspiration for the pendant lamp came from science fiction and video games. The main idea is that the customer can change the shape of the lamp shade and the light output by pulling the string."
Designer Mathias Hahn set out to "design a table that folds, rather than a folding table." The streamlined PS 2014 Folding Table is durable yet chic, and can be used inside or outside.
Look for these pieces and more to hit US stores in April!