IKEA Is All About DIY Leather Handles on Their New Wood Cutting Boards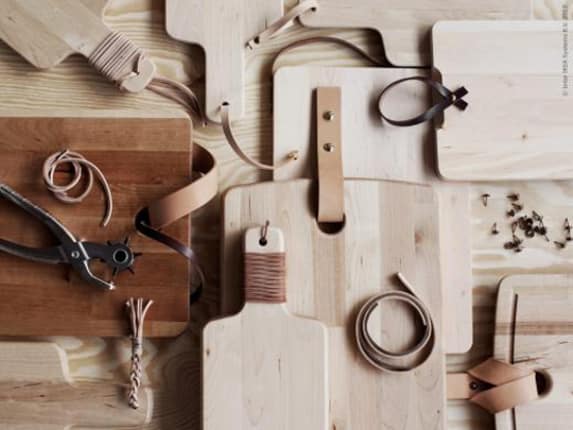 The cutting boards you see above are IKEA cutting boards... well, partially. The boards themselves are the new PROPPMATT chopping boards, but the handles are all DIY inspiration — and something IKEA is totally on board with!
IKEA's Life at Home blog recently posted these photos of the new chopping boards, with ideas (in Swedish) to make your own leather handles. The boards seem tailor-made for this, since the three styles all come with a hole punched in at the top of the board. Just wrap some leather twine around the edge for extra grip, they say, or string a piece of leather through the loop and attach it with furniture rivets for a customized look (which would also make a great gift!).
The PROPPMATT chopping boards come in three sizes, and range in price from $2.99 to $6.99. I love this relatively easy and inexpensive way to make these budget boards feel a little more special and customized.
(Images: IKEA Life at Home)