IKEA Launches a New Paper Party Goods Line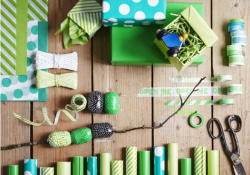 (Image credit: IKEA)
We're suckers for pretty much all things IKEA. From classic white dishware to simple cloth napkins to kitchen gadgets of all kinds, we'll take all of it.
Today, IKEA announced a new paper goods line called Paper Shop. There's a little something for everyone.
We're most excited about their party supplies (for both kid and adult parties), all the new gift wrap options, which will come in handy as we prepare to give food gifts during the holidays, and their simple, inexpensive notebooks—perfect for jotting down recipes or notes in the kitchen.
Take a look at the new series and tell us what you can't wait to check out.