I Work at a Farm and This Is What It's Like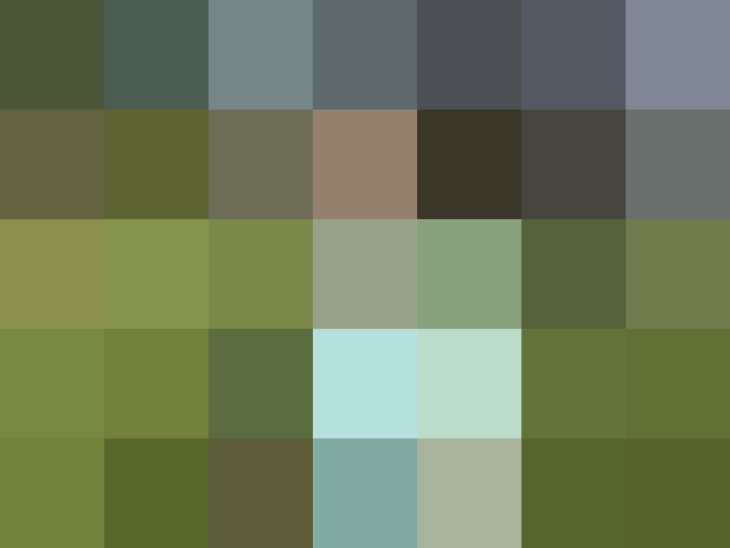 It's safe to say that most of us are familiar with the heady pleasures of the late-summer farmers market. This time of year, the produce stalls are bursting with the bounty of the season. There are piles upon piles of corn, carton upon carton of finger-staining berries, and a veritable rainbow of tomatoes. Walk past a stand and you will be lured by the sweet smell of stone fruit or by the medley of eggplants of all shapes and sizes.
But what is it like to work at a farmers market?
That is the question I found myself wondering earlier this summer — and how I ended up speaking with Frances Magun.
Frances is the Sales and Market Manager at City Roots, an urban farm near the Jim Hamilton-LB Owens Airport in Columbia, South Carolina. Originally from the area, she left to pursue a career in law — only to realize law school wasn't for her. After working with the League of Conservation Voters, which raised her awareness and interest in sustainability, she decided to get her hands a bit dirty.
Here's what she had to say about the day in and day out of farm life, including preparing for the market.
Every day is different and everyone's roles are kind of divvied up a little bit differently. We have a field team, and on Wednesday, Thursday, and Friday, they're harvesting. They're tilling fields. That's a lot of what's going on right now — I had to find a quiet spot, 'cause the tractor's going, actually.
And yesterday was a huge planning day for us at the farm. It wasn't meant to be that way, but that's how it turned out. It's something that has to get done, but it's not something you think about in the day-to-day. Sometimes we forget to take a second and have those next-level conversations. That's the kind of thing that's very, very important.
We're literally planning for six, eight, 12 weeks out. That's difficult when you're dealing with Mother Nature. Right now, it doesn't get below 80 degrees at night. We're thinking about the first potential frost and when you really need to have stuff in the ground, and those are obviously tricky. There's only so much you can really control.
But on a more regular basis, the retail team is mostly focused on packaging, getting orders out the door, and getting ready for market.
Tuesdays and Thursdays we do local deliveries to chefs here in Columbia, so in the morning I'll do some harvesting of herbs and edible flowers, then packaging the orders takes up the rest of my morning, and after lunch is for deliveries.
Wednesdays are a day for me to do program kind of things. We have a CSA, so on those days, I'm working to figure out where the CSA is going to go this week. We kind of know what people are going to get based on what we harvested Monday, but we lock it down on Wednesday. We pack it all on Wednesday as well.
The customers are paying the most at market, so we'll want to make sure they're getting the best — stuff that was just harvested the day before.
Friday morning, I'm harvesting cut flowers and bunching them to make bouquets. That's kind of the morning. And you want to do it in the morning, too, 'cause here in Columbia, it gets hot. It's steamy.
The rest of the afternoon is packing and making sure we have a nice variety and enough for the market on Saturday — although we want to make sure we aren't harvesting more than we need. We also try to make sure sure what we do pack is pristine. The customers are paying the most at market, so we'll want to make sure they're getting the best — stuff that was just harvested the day before.
In addition to the produce prep, I'm trying to make sure we're bringing in the right materials and literature to the market. We do harvest dinners every month, we host events like weddings and sororities and birthday parties, and we host educational tours for school groups and we want to educate our customers and also promote ourselves.
I don't think people really think about all the work that goes into it!
Published: Aug 30, 2016