I Tried the Meal Kits from Terra's Kitchen and Here's What I Thought
Service: Terra's Kitchen
Price: You've got quite a few options. First you can choose between vegetarian or "I like it all." From there you can choose three dinners for two people ($74.99), four dinners for two people ($99.99), or two dinners for four people ($99.99). I opted for two dinners for four people.
Overall impression: This is the meal plan to spring for if you want to feel like someone did all the thinking and prep required to make a dinner you feel really good about eating — especially if you want the thinking and prep to be smart, environmentally conscious, and sensitive to modern dietary expectations. I was genuinely impressed with this service and it inspired me to cook even on the days I didn't prepare one of the meals.
Terra's Kitchen: A Quick Summary
Characteristics and specs: Terra's Kitchen philosophy is "Feed others the way you want to be fed." This golden rule of meal kits, if you will, manifests in three core pillars: Eat real food, care for the earth, and use smart technology.
Vegetarian or otherwise, the meals from Terra's Kitchen were plant-heavy, sourced from sustainable farms, and boasted fewer plastic containers than other services.
Like most kits, the recipes assume you have the basic pantry staples on hand; salt, pepper, and olive oil are called for in most recipes, along with suggestions for spice and herb upgrades. Prior to ordering a meal, you can check out a section of the website that details the ingredients in each recipe.
The site details the cost of each meal on the menu page.
Favorite details: Attached to the front of each recipe sheet is a card with facts about the dish and ingredients you're cooking. The card for Southwestern Steak Bowl — a paleo-approved meal of seared skirt steak and roasted sweet potato — included trivia on jalapeños, nutritional information of sweet potatoes, and a definition of skirt steak. A second card contained a delightful story about the dish. In the case of the steak bowl, it's a tale of a cowboy Crossfitter who would enjoy the cumin-dusted sweet potatoes in this recipe as much as crushing today's WOD. Dinner and a story!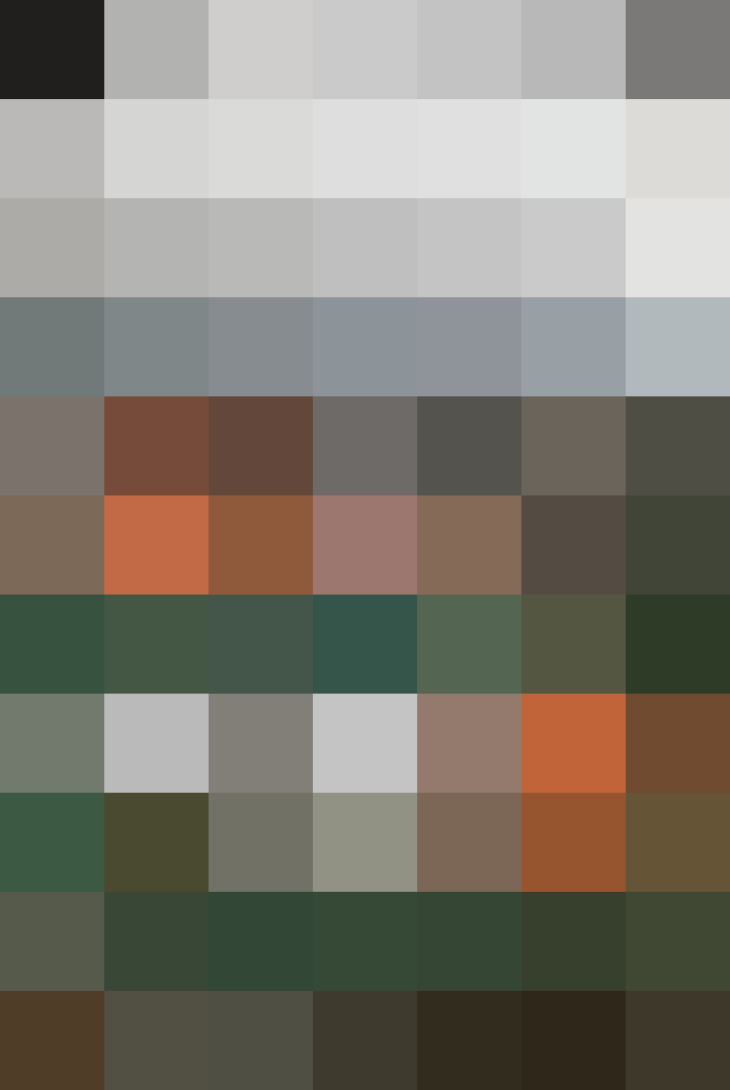 Potential problems: In order to cut down on waste, the meals are sent over in a mini refrigerator that you unload and set out for pre-scheduled pick up the next day. Mine was pretty heavy and I had to lug it up two flights of stairs, so be prepared if you order quite a few meals.
Who would love this?: Anyone who's looking for a meal kit that puts the emphasis on plant-based meals without being vegetarian or looking to upgrade the weeknight routine with some clever recipes. If you want to order a one-off meal kit for a special occasion, this is good service to try. There's a meal on the menu actually titled "date night," which features New York strip steak, mushrooms, and potatoes.
My Review of Terra's Kitchen
I went into testing these dinners with a sizable amount of skepticism about whether meal kits could really solve any problems and deliver on flavor better than I could whip up something myself. But then 5 p.m. rolled around and I was looking at another night of eggs for dinner when the doorbell rang delivering the enormous container with my meal kits. The portioned-out ingredients are shelved in the mini fridge. I emptied everything out and completely forgot to put the fridge downstairs for next-day pick up. Thankfully, they swung back around the next day to grab it.
I tried the Southwestern Steak and Sweet Potato Bowl, a gluten-free, paleo option that included skirt steak, sweet potatoes, garlic, avocado, scallion, and jalapeño. As promised, this meal took about 30 minutes to prepare. The potatoes go in the oven with salt, pepper, olive oil, and a bit of optional cumin. Halfway through cooking you mix in sliced jalapeños and garlic. It's a minor detail, but explaining why you add the garlic and jalapeños at this point in a recipe capitalizes on a teachable moment. Suffice to say, I appreciated it. And I also appreciated this meal. Sometimes making a wholesome dinner can feel like the ultimate task (hence eggs for dinner three nights a week), but this reminded me that it's not so hard with some solid prep. It actually encouraged me to cook another meal-kit dinner the next day.
The second meal was Grilled Chicken Tacos with Avocado Goat Cheese Sauce. Nothing special about a grilled chicken taco, but the avocado goat cheese sauce — a blend of mashed avocado and goat cheese — was such an easy upgrade. I've made this avocado goat cheese sauce numerous times since and have used it on everything from eggs to pasta. This idea pretty much sums up the benefits of this service. The recipes are simple and accessible, but clever. The portions were pretty generous, too.
The national market for meal kits is starting to feel a bit crowded. But that's good for us consumers — more options, more competition, better choices for us. Nevertheless, I was wondering what white space Terra's Kitchen was looking to fill. With the emphasis on vegetables, sustainability, transparent sourcing, and clever, healthful dishes, it turns out Terra's Kitchen just wants to feed us food we feel good about eating.
AT Media makes every effort to test and review products fairly and transparently. The views expressed in this review are the personal views of the reviewer and this particular product review was not sponsored or paid for in any way by the manufacturer or an agent working on their behalf. However, the service did give us products for review purposes.
Published: Apr 1, 2016