I Tried Every Bartles & Jaymes Wine Cooler and Ranked Them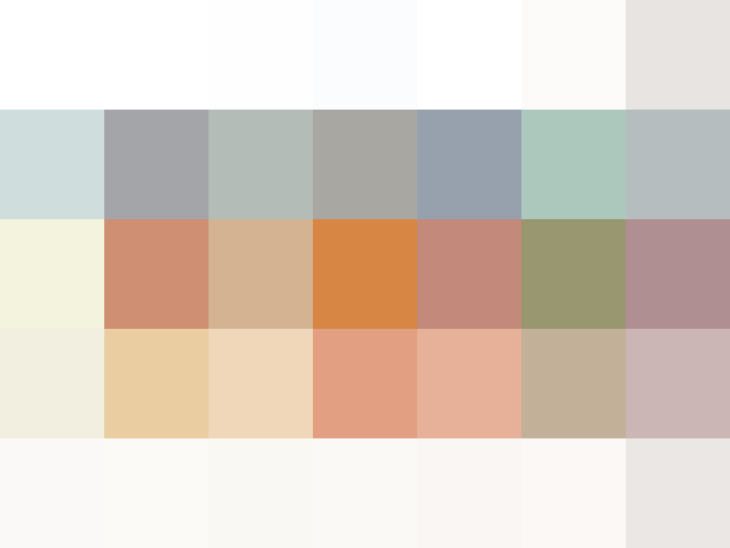 I still remember when (long before my 21st birthday), my dad tossed me a neon pineapple-flavored wine cooler at the beach. "It's just a wine cooler," he said, "It won't hurt you." Although that statement isn't completely true (as many of us learned in college), there is something incredibly innocent about these mesmerizingly colored, dangerously easy bottled beverages.
And with summer finally upon us, what better time to revisit these nostalgic drinks of our youth (which, by the way, are staging a comeback)? In the name of research, I tasted the entire lineup from Bartles and Jaymes and ranked them. Here is my completely subjective analysis of the flavors of summer.
For those of you who aren't familiar, Bartles & Jaymes is a line of 3.2% ABV wine coolers. With their paper labels depicting beach scenes right up to the cap, they aren't the epitome of style, but they've endured, never truly falling from fashion like other wine coolers. And after tasting the entire lineup, I can tell you why — they're just too tasty.
From Piña Colada to Exotic Berry, there wasn't a flavor I couldn't finish during my taste test. Dominated by a confectionary sweetness, the coolers remained drinkable and refreshing, never quite crossing the line into sickly sweet or cloying. The best flavors transported me to shimmering pools and beachfront resorts, while others made me wonder what combination of dyes can turn a beverage the color of glow-in-the-dark paint.
Pro Tip: I swirled and smelled as any sommelier would, but believe me — these are meant to be chugged from their oblong bottles without much thought, and certainly without hesitation.
A Definitive Ranking of Every Bartles & Jaymes Wine Cooler
They have the artificial lime flavors of store-bought sweet-and-sour mix down at Bartles and Jaymes headquarters, that's for sure. While there wasn't a single flavor I wouldn't drink (especially poolside), this one fell a bit flat, perhaps because I drink margaritas often, or simply because margarita mix and bubbles alone don't make for a show-stopping combination.
If you like Hi-C, this wine cooler is for you. Neon red in color and super sweet, this malt liquor gem took me straight back to high school. Bubbly and intense with artificial strawberry flavors, this is the easiest wine cooler to drink without realizing it, but its overly confected flavor kept it at number seven.
With its glowing bubblegum-pink color, Exotic Berry wins the prize for looking most like my mental image of what a wine cooler should be. It mostly tasted like grape soda, or grape bubblegum, or … grape. In short, it was Welch's gummy fruit snacks in liquid form.
Like Margarita, Mojito doesn't deliver the full flavor of its cocktail brethren, but strong mint flavors added a refreshing and unexpected herbal twist. Both on the nose and the palate, this cooler was extremely refreshing. With this mojito in hand, it was easy to imagine myself lounging in the rainforest, instead of standing in a messy kitchen in yoga pants.
The Classic! Bartles and Jaymes Fuzzy Navel beat out its Seagrams competitor in a side-by-side match. The color of Tang and heavily orange-flavored, this cooler tasted by far the most natural. Peach took a backseat to citrus flavors, but I couldn't put this bad boy down.
The lone cooler that doesn't include artificial colors, Sangria truly tasted like its vinous inspiration, and reminded me of happy hours spent sipping fruity, boxed red wine on bar patios. In fact, it was actually better than some of the sangria I've paid much more to enjoy. Good move, Bartles and Jaymes.
Jolly Rancher meets black cherry soda in an intoxicating love story. Very, very dominated by berry flavor, this cooler swept me off my feet. Unlike Exotic Berry, Pomegranate Raspberry delivered the flavors I expected without any chemical aftertaste.
This tropical cooler is everything I want from a beach vacation: too much sun, lots of coconut, and true pineapple flavor. Honestly, the flavor is identical to pre-made Piña Colada mix you'd find at the grocery store, but the carbonation keeps it fresh instead of cloying and heavy. I may have consumed the entire four-pack in one sitting. Which reminds me why I rarely indulge in these tropical classics — they're hard to put down.
What's your favorite B&J cooler? Share with us in the comments.
Published: Jun 21, 2016