I Ate Nothing but Mug Meals for a Day and Lived to Tell the Tale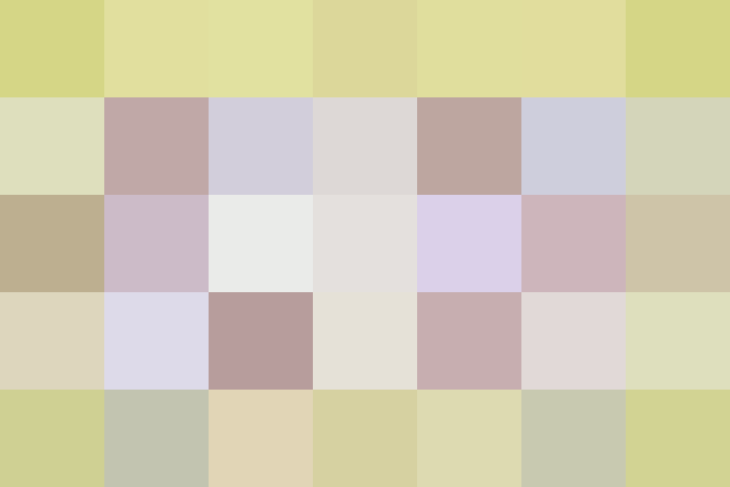 Mug food, or rather, food made in a mug, is loosely defined around the interwebs as ingredients microwaved in a mug that give you a perfect-sized portion all in a cute little cup. So when your editor asks you to eat nothing but mug cakes for a day, you first question what sort of world we live in where this is "a thing," and then squeal with excitement and run to the pantry for all the mugs you can possibly unearth.
Challenge accepted! After all, is there anyone out there who doesn't like cute, small food?
I'd made the occasional mug cake here and there, but I had never considered a full day of mug meals and mug snacks. Beyond the obvious excitement, I had a couple concerns, namely: Would I be famished? Would I end up eating an over-microwaved omelette, oatmeal, and lots of cake?
For anyone worried about the lack of recipes out there to fit every facet of daily eating — don't be. My naivety was instantly squelched, as was my concern that I was going to be hungry. What's a world where you no longer have to choose between pizza and pot pie and can eat them both? A glorious one, and it totally happened! (Disclaimer: It might not have been a low-calorie kind of day.)
More Choices, More Problems
The abundance of options did give rise to a new problem, however. How was I ever going to choose between the nine-million recipes across Pinterest? Want to talk about an internet rabbit hole? I dare you to start researching mug meals and not end with a hungry tummy and 50 different browser tabs open!
Ultimately, I did decide — and my step-children volunteered to help me recipe test these pint-sized portions. Because the recipes are forgiving and there's not much "cooking" involved, other than simply stirring with a fork, I was able to let go of my parental neuroses and just enjoy.
All in all, it was a good day to spend with the kiddos trying out new things. It provided us with new options for lunches when the tried-and-true hot dog and peanut butter sandwich needs a break. Plus, it gave me the ability to eat breakfast for dinner and vice versa. Who doesn't want fresh-cooked pizza for breakfast? I'll take that Denver omelette scramble for dinner, thank you very much!
Would I do it again? Here's a look at the pros and cons.
The kids were able to make almost anything they wanted, which worked out especially well for our resident picky-eater. No two children ate the same thing and I didn't spend time or money on multiple meals — score!
If something went wrong with the meals assembled by the children, I wasn't wasting $50 worth of ingredients. You obviously can't measure a child's food education in dollars, but there's some serious heartbreak when good ingredients go to waste when small, inevitable mistakes happen.
It used up lots of little bits of leftover ingredients. Have 1/4 of a scallion? Don't toss it — just dice it and mix it in! In theory, you could create bonus meals from all of your kitchen scraps from your weekly cooking.
All meals were assembled, cooked, and consumed in less than 15 minutes. In a summer filled with camps, swim practices, and lakes to be jumped in, this proved to be a winner for our family!
It's all impossibly adorable and makes for the best Instagram photos ever. That's what it's all about, right? Food that doesn't disappoint visually so it can be represented on social media! In this category, most of the mug meals were a total win.
Many recipes were perfectly portioned to be an afternoon snack. It was a great way to get more variety into snack time and make it a mini-meal instead of a granola bar or handful of nuts, as it usually ends up being.
For the most part, many recipes contained as many ingredients as the full-sized version. Brownies, cakes, pot pies, pastas, and protein dishes would have taken the same amount of time to assemble a full pan of each meal. This is great if you're a leftover hater and sad if you really want more than one brownie.
The meals toting only a few ingredients were never that awesome. Edible and okay if you can't find your takeout menu? Yes. Can't wait to get home and make my mug meal? No. Sure they were alright, but usually the best meals with only a few ingredients involve a direct heat source like a grill or sauté pan to bring out the flavor of each item.
Mug meals make a lot of dishes. And who has time to clean individual mugs with a bottle brush before they hit the dishwasher? Should we? Of course, but let's get real: Many of us don't. Remembering to spray first with oil was key in not losing my sanity when it was time to clean up.
It took multiple mugs to fill up adults and kids alike. At two (or more) mugs per person, per meal, that starts to add up quickly. Even if you're just feeding two children, or, say, yourself and your spouse, you're making four to six mugs per meal!
Most meals weren't able to be assembled in advance for consumption later that day or even the next morning. For the most part, meals needed to be made right before consuming, eliminating the ability to prepare for busy weeks and schedules in advance or to make them in the office without awkward water cooler foodie talk.
Curious to try the mug-meal experiment for yourself? Here's some inspiration.
More Mug Meal Inspiration from Kitchn
Published: Jul 15, 2016