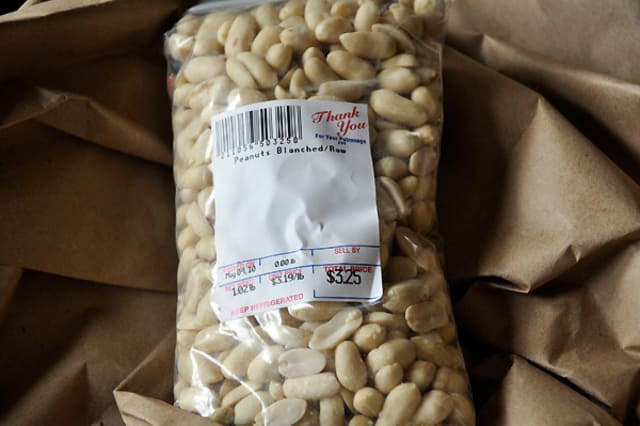 We love roasted peanuts in everything from granola to slaws and salads. But we have found that it is much cheaper to buy raw peanuts in bulk and to roast them at home. This is quick and easy, and it lets us control the roasted flavor more precisely.
What You Need
Ingredients
Raw shelled peanuts
Salt (optional)
Equipment
Large rimmed baking sheet
Instructions
1. Start with raw, shelled peanuts. We usually buy blanched peanuts, with the skin removed. But this will work fine on unblanched peanuts; there will just still be a red, papery skin on the nuts.
2. Heat the oven to 350°F. Spread the peanuts in one layer on a large rimmed baking sheet. I usually roast about two cups at a time.
3. Roast for 20 to 25 minutes.
4. Stir at least twice during the roasting time. When they smell peanutty and roasted, remove them from the oven and let cool before transferring to a sealed container, or using them in a recipe.
That's it! We told you it was easy. Personally, I really love the taste of freshly roasted peanuts. They have this depth of flavor and yummy nuttiness that just isn't found in commercially roasted peanuts. They taste fresher and more peanutty. Plus, roasting them makes your house smell great.
(Images: Faith Durand)