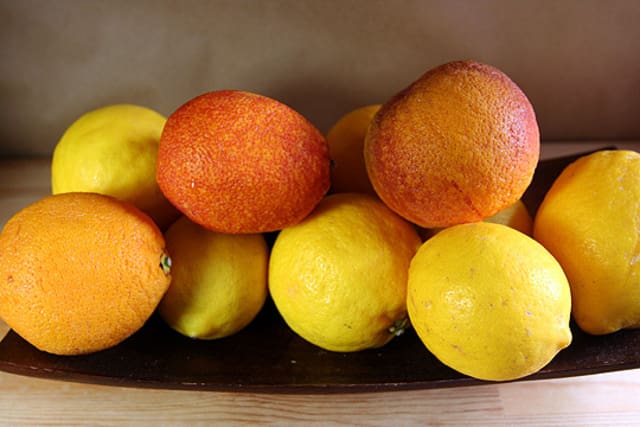 If you're planning to use any citrus fruit for marmalades, salads, or just plain eating, you're going to want to remove the white pith. Pith is the white spongy later between the fruit and the peel, and it has a very bitter taste. It's quite easy to remove!
What You Need
Ingredients
Any spherical citrus fruit. Not a Buddha's Hand!
Tools
Sharp chef's knife
Cutting board
Instructions
1. Slice off the stem end and the bottom end of the fruit. Cut just deep enough that you can see a clear round of flesh.
2. Place your fruit with one cut side down on the cutting board so it is stabilized.
3. Starting at the top of the fruit, cut downwards through the peel and pith, following the contour of the fruit. It's OK if you peel off a little flesh as you go.
4. Turn the fruit and continue Step 3 until all the peel and pith is removed. Trim off any bits of pith that remain on the fruit.
(Images: Kathryn Hill)