How To Make Chewy Brownies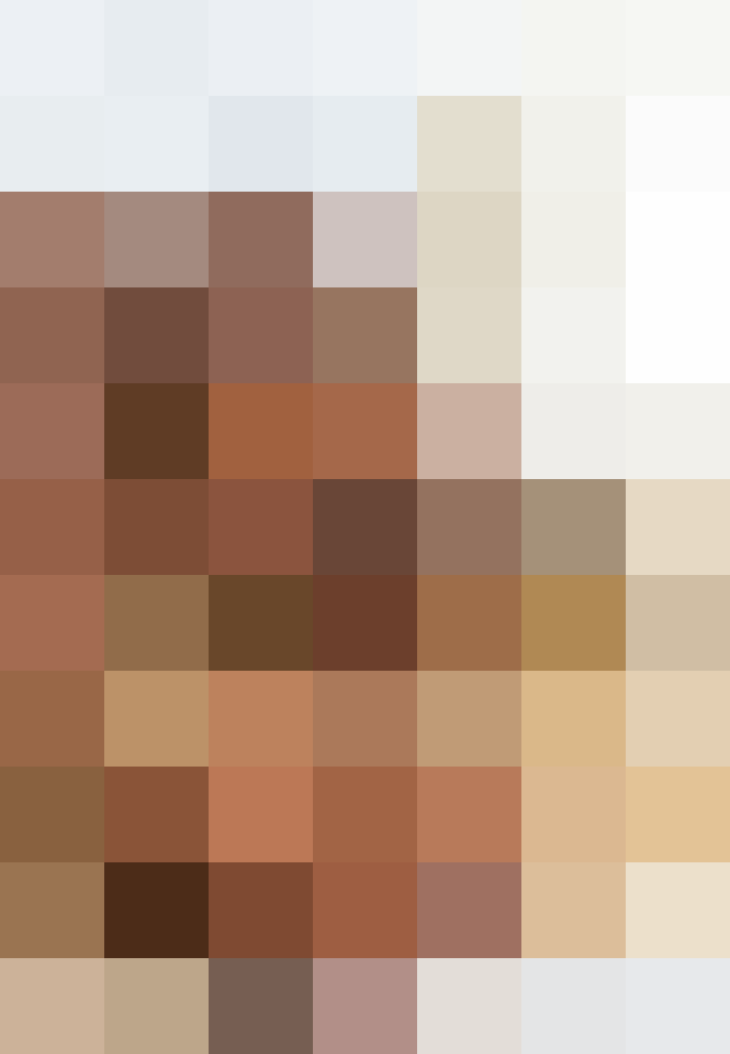 How do you like your brownies? They tend to fall into three major categories, with their own diehard fans: cakey, fudgy, or chewy. All have their advantages (the dense richness of brownies that are closer to fudge than any baked good; the lightness and flavor of ones that run closer to cake). But chewy brownies — just this side of gooey, with a crackled, shiny crust — are perhaps the most ardently adored.
Here is our own step-by-step recipe for super-chewy brownies, with gorgeous tops and a rich center. They're so much better than the box, and you only need one pan to whip them up. Brownies await!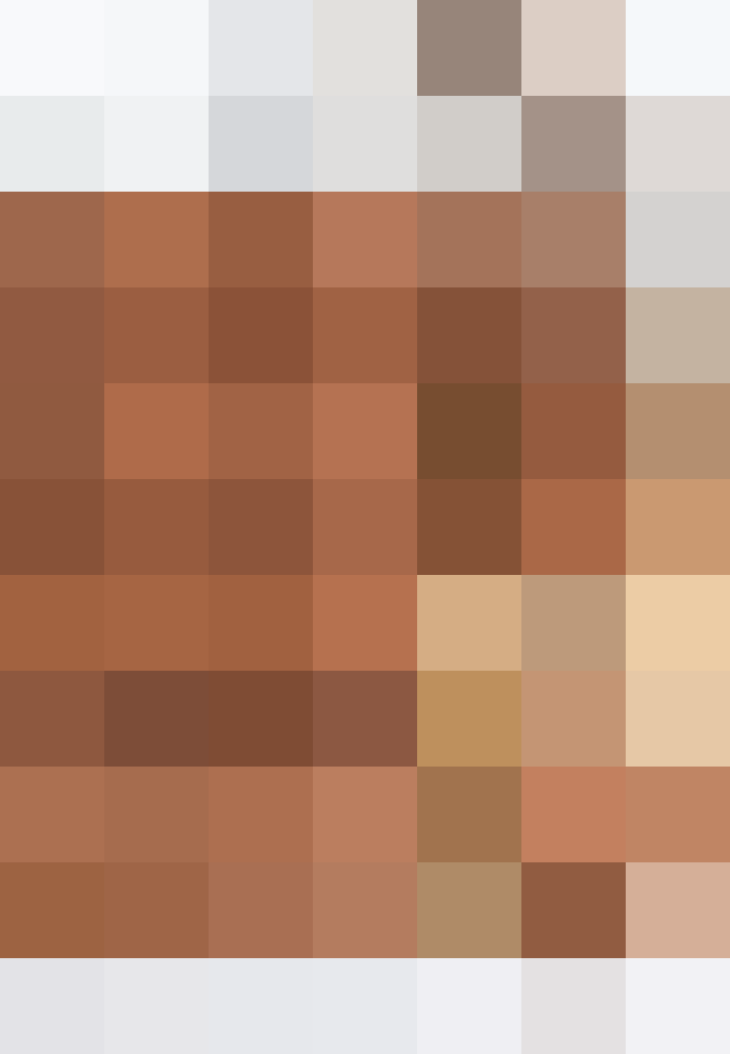 What Makes a Chewy Brownie?
These brownies ride the line between chewiness and the rich experience of dark, fudgy brownies because we really just don't want to compromise on the chocolate or the flavor. The absolute chewiest brownies use unsaturated oils, like canola (Cook's Illustrated has a comprehensive guide to why this is so). But we find that brownies made with oil just don't taste as good as those made with butter.
But oil isn't the only key to a chewy brownie: Using dark brown sugar helps create that texture. Mixing in some white sugar gives you the shiny tops.
However, the best touch for the chewy brownie experience comes at the very end. Chewy brownies must be slightly underbaked; if you over-bake them you will lose out on that chewiness you want. Secondly, put these in the fridge for an hour after baking for the ultimate chewy texture. Yes, it's torture to wait an hour when you've been smelling the fine aroma of baking brownies. (Sneak a corner to tide you over.) But chilling the slightly underbaked brownies will give you reliably chewy results every single time.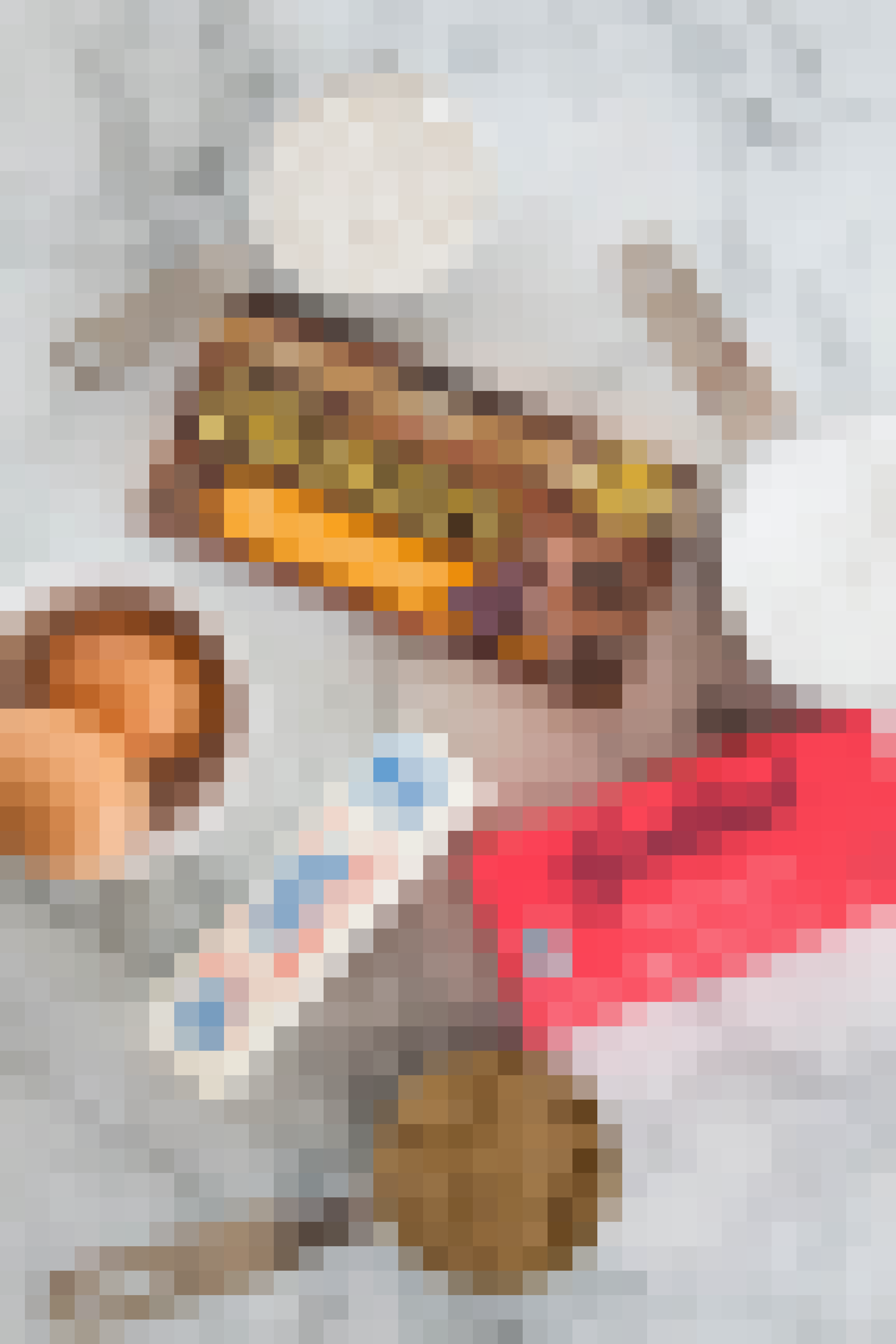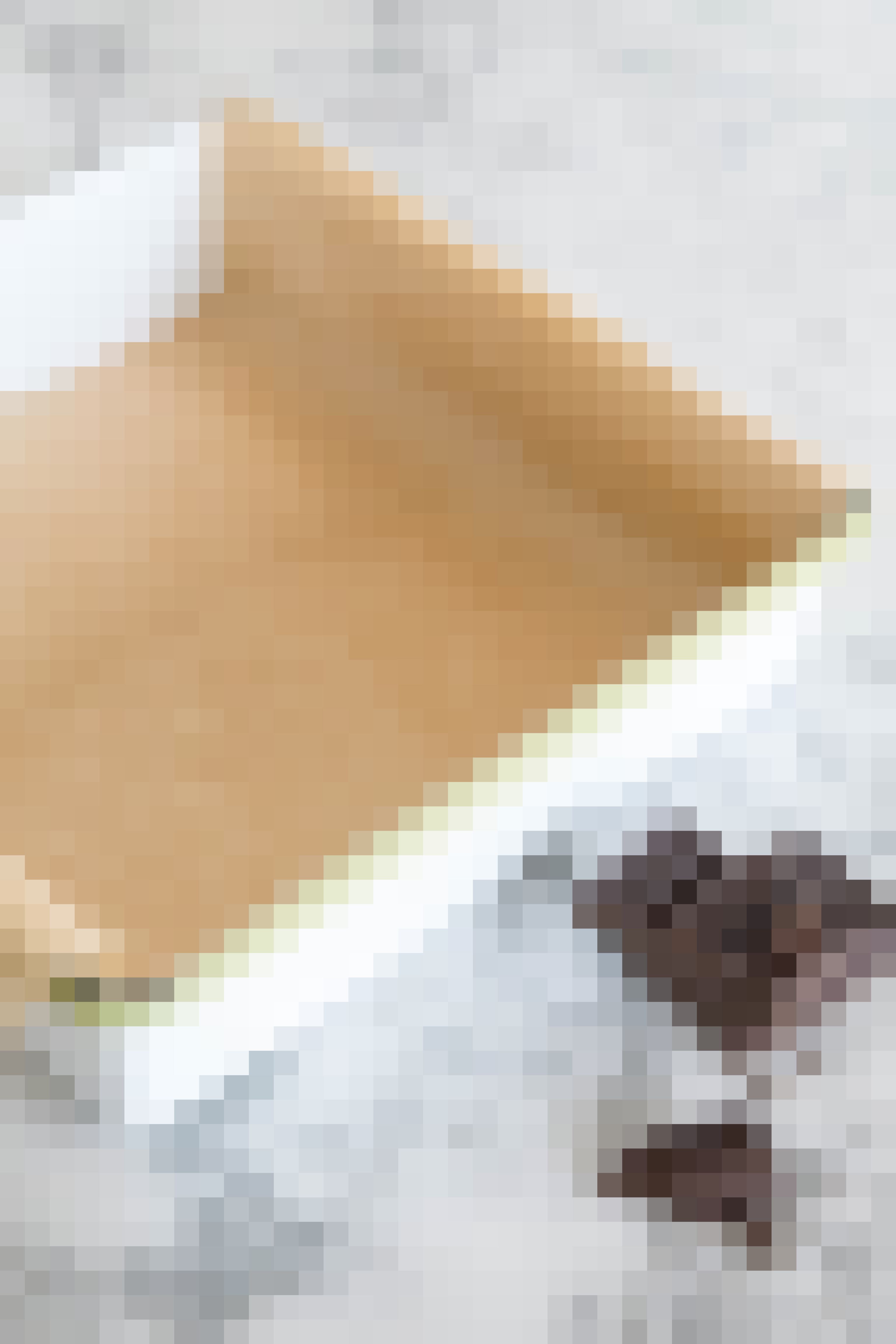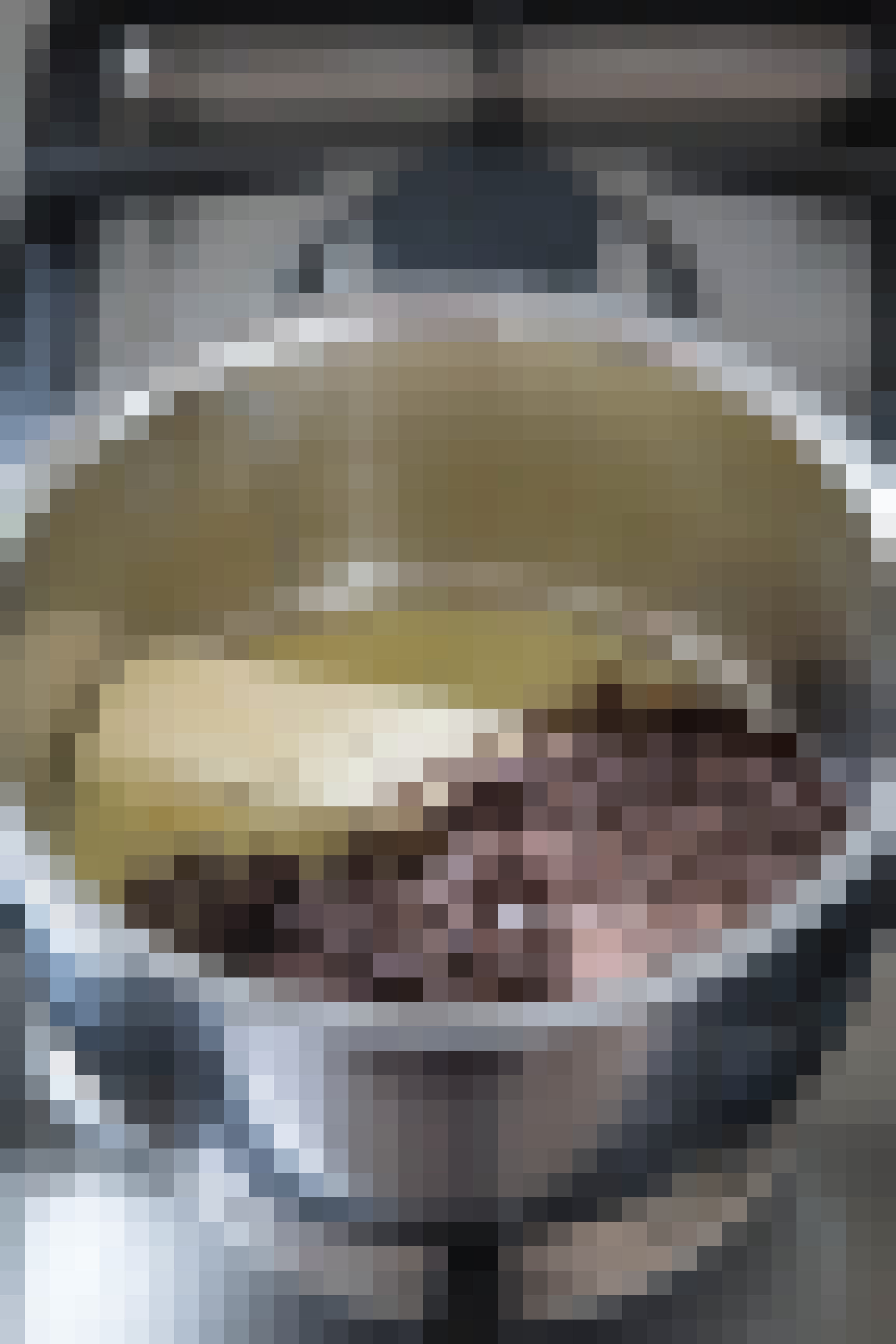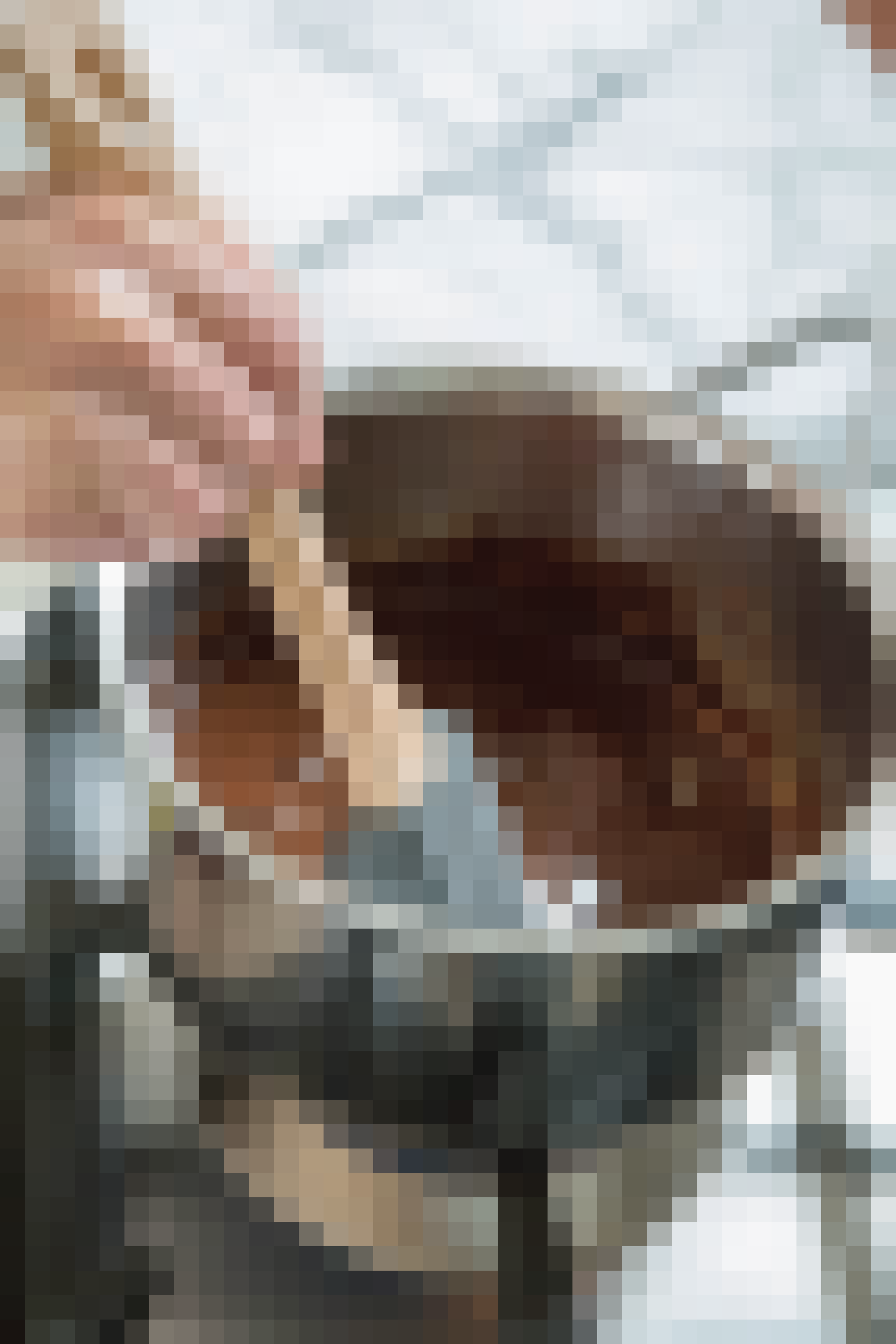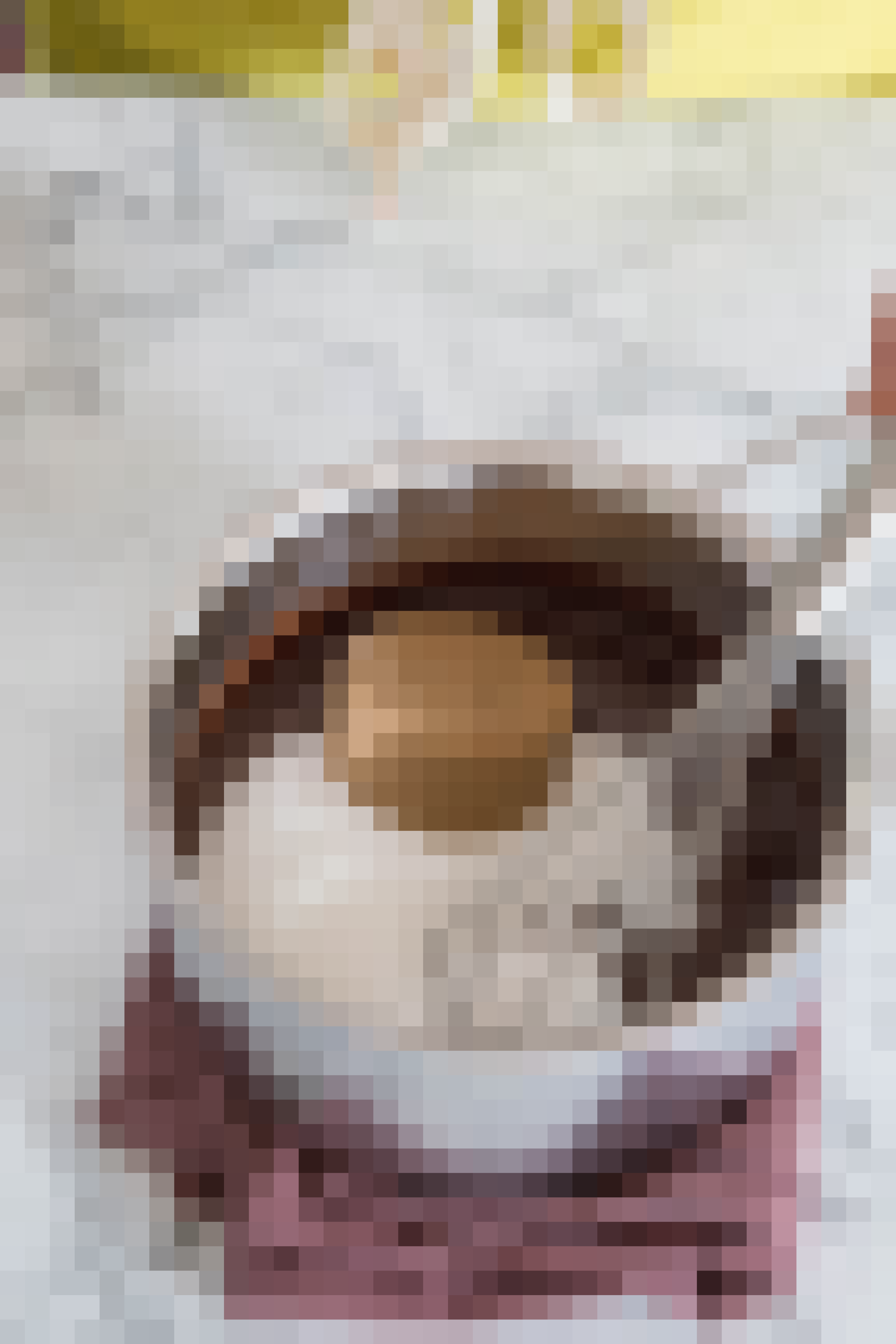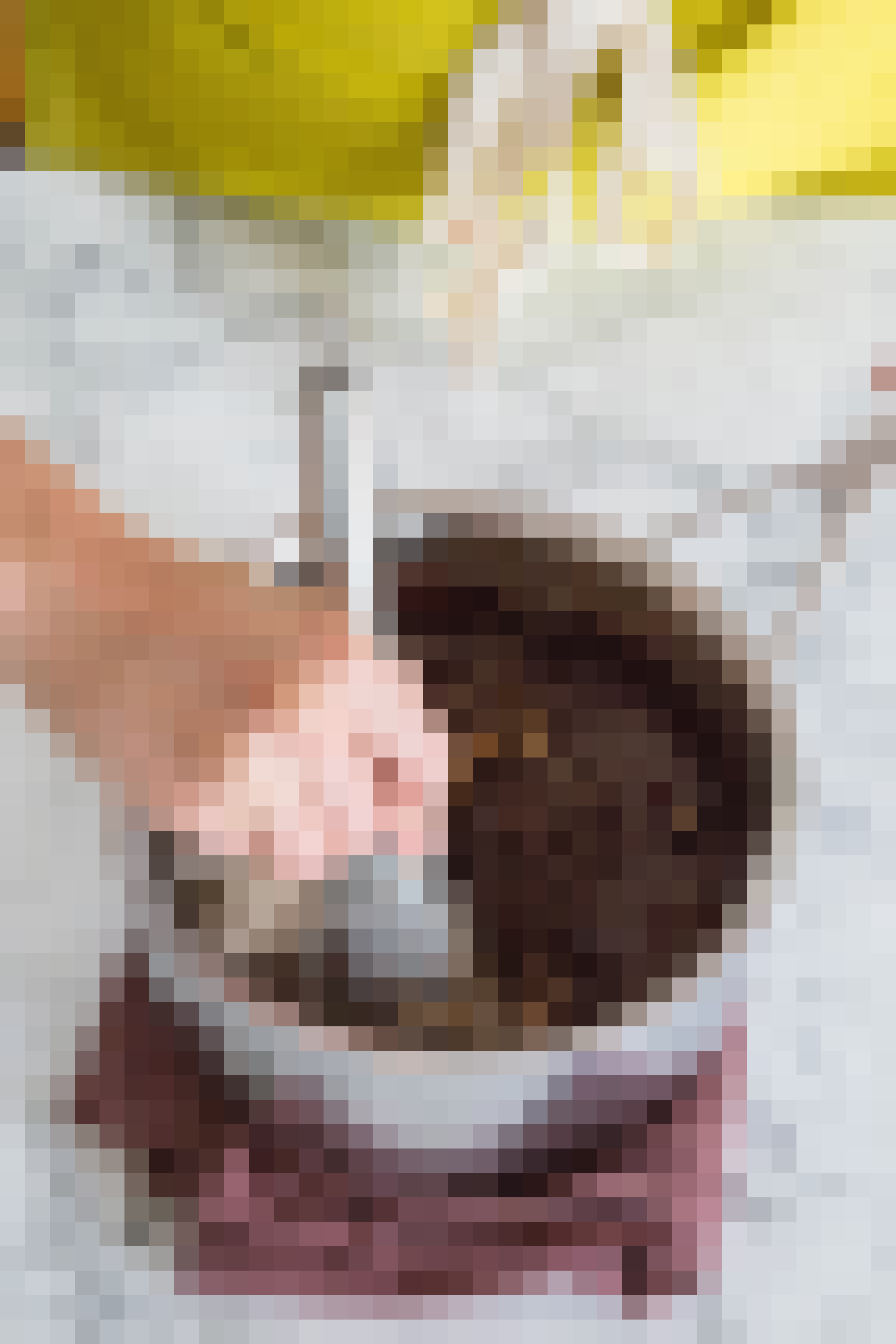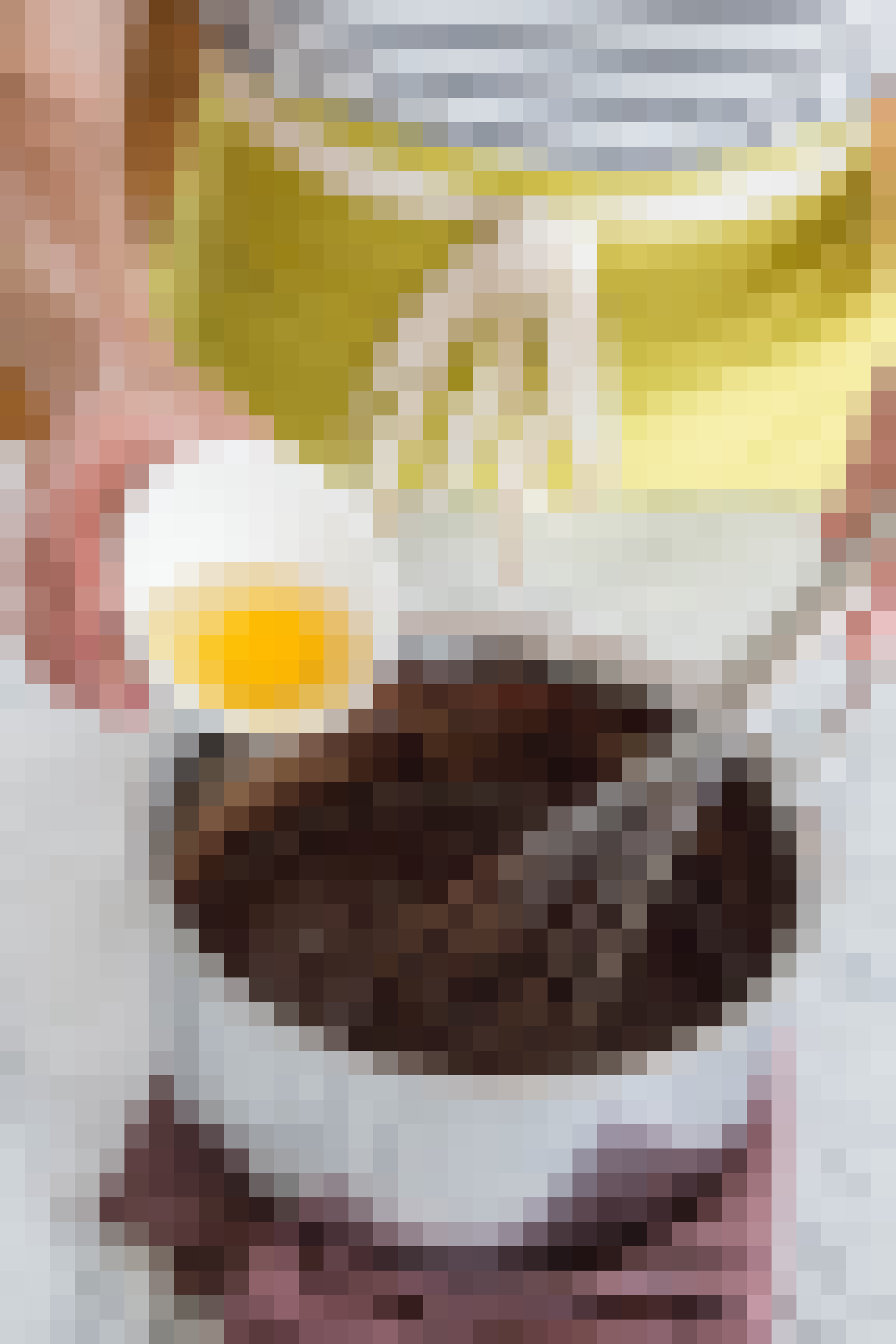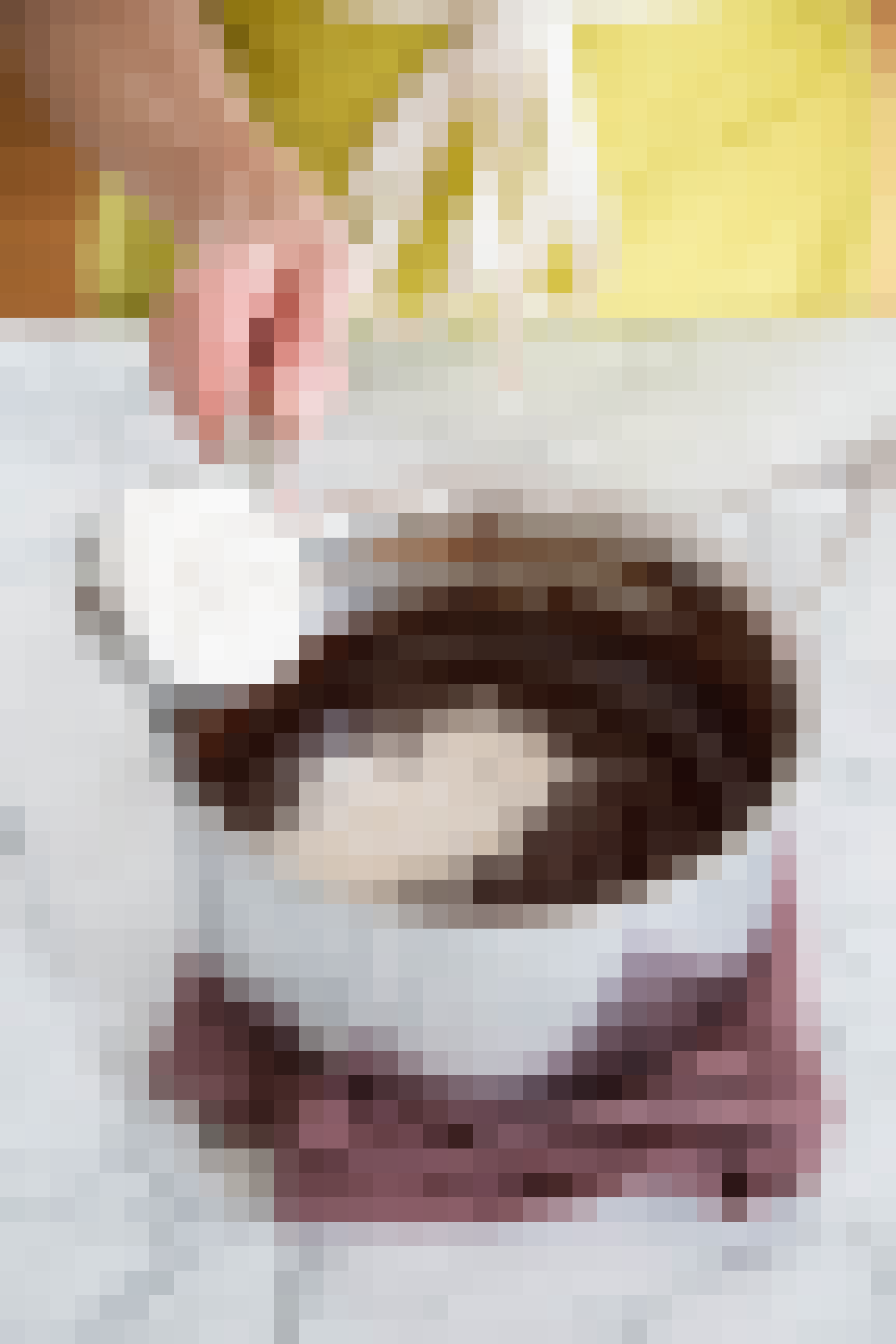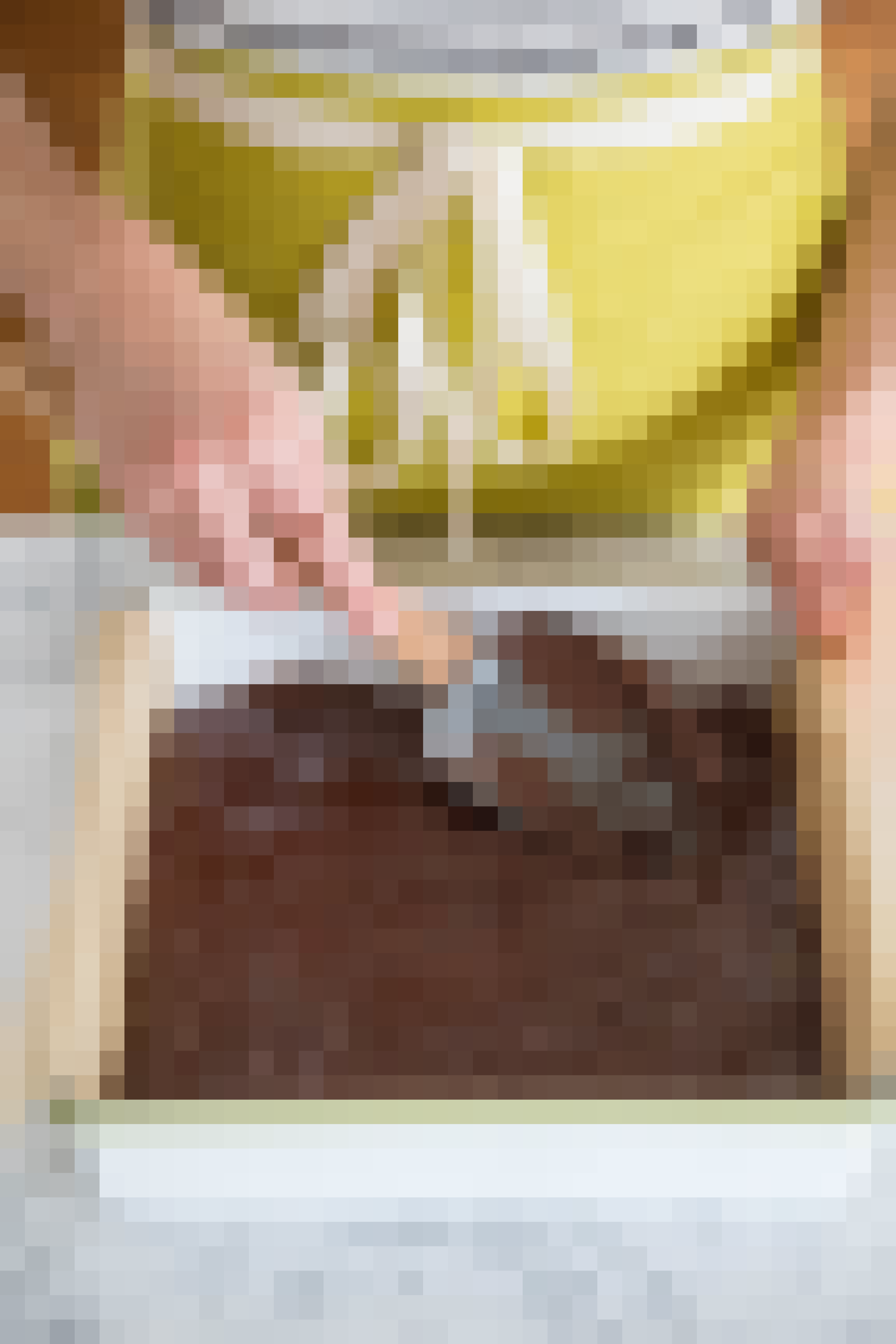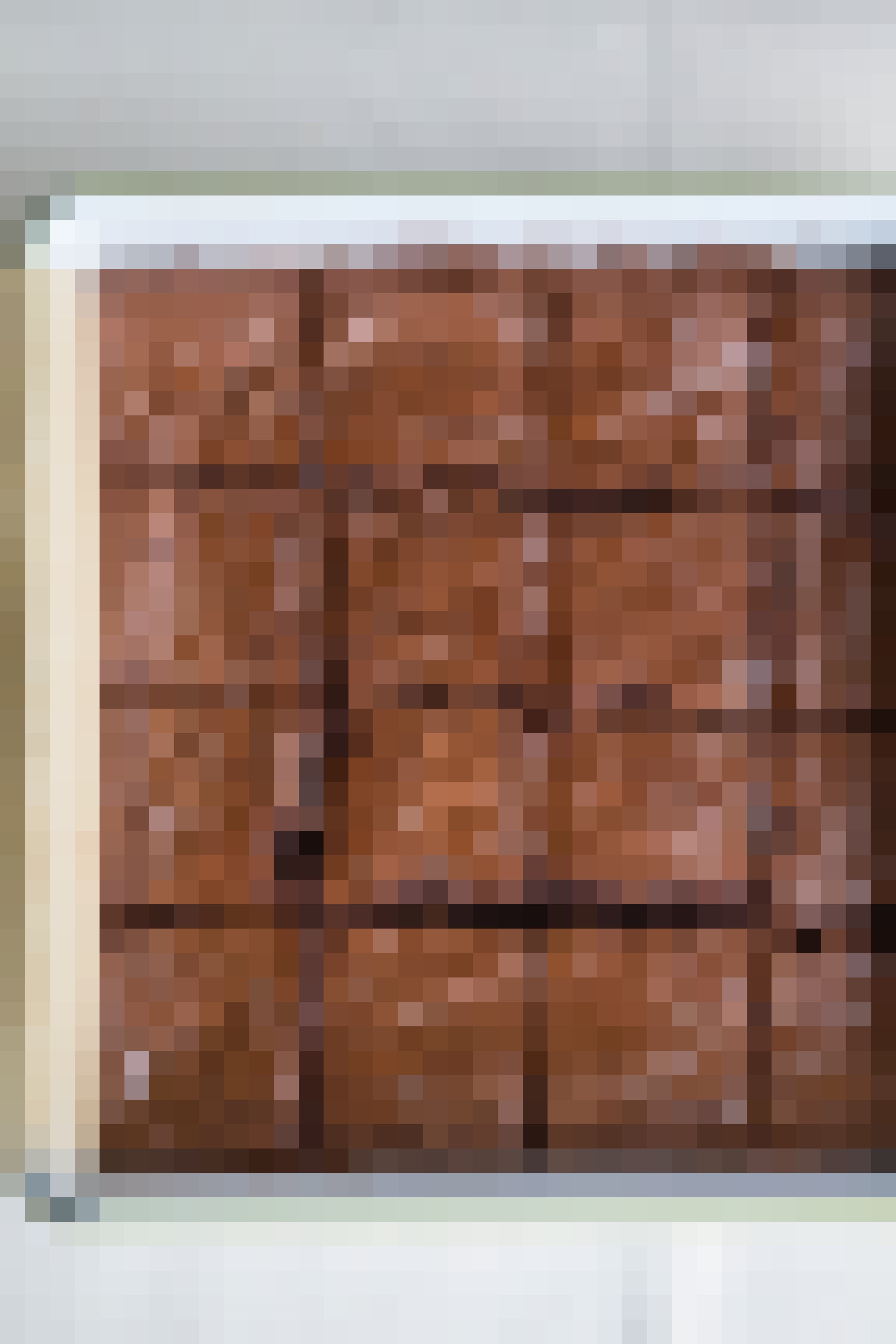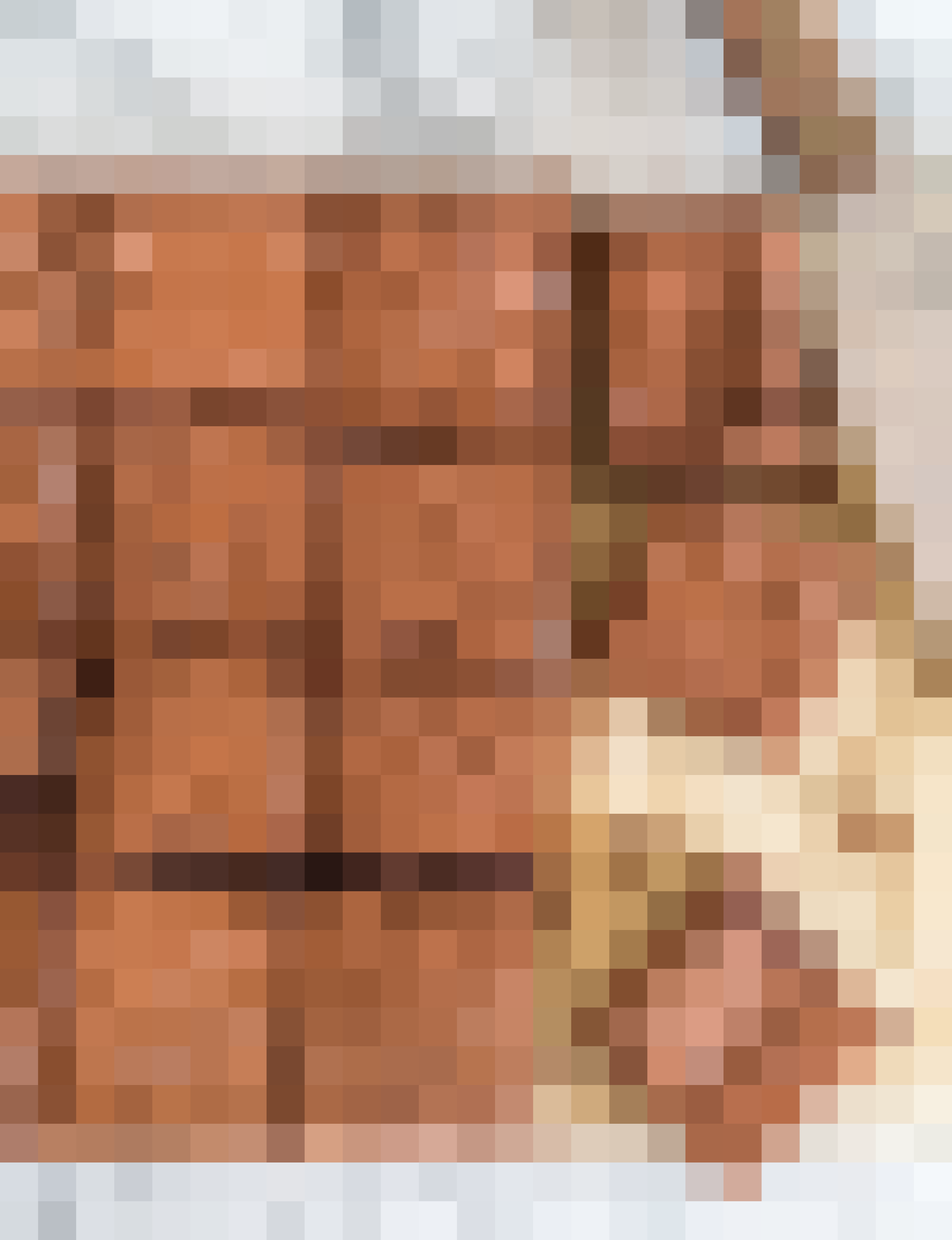 How To Make Chewy Brownies
Makes16 (2-inch) brownies
Ingredients
10

tablespoons

unsalted butter, cut into small pieces

2

ounces

unsweetened chocolate, finely chopped

4

ounces

bittersweet chocolate (70% cacao), finely chopped

2/3

cup

granulated sugar

1/2

cup

packed dark brown sugar

2

large eggs

1

large egg yolk

1

teaspoon

vanilla extract

1/2

cup

all-purpose flour

1/2

teaspoon

salt

1/4

teaspoon

baking powder

2/3

cup

chopped walnuts (optional)
Equipment
Metal 8x8-inch baking pan

Parchment paper

Cooking spray or butter, for greasing the pan

3-quart saucepan

Whisk

Spatula or wooden spoon

Toothpick
Instructions
Line a baking pan with parchment. Arrange a rack in the middle of the oven and heat to 350°F. Line a metal 8x8-inch baking pan with parchment paper so that it hangs over two sides of the pan. Lightly coat the pan and parchment with cooking spray or butter.

Melt the butter and chocolates in a saucepan. Place the butter, unsweetened chocolate, and bittersweet chocolate in a 2-quart saucepan over low heat, stirring frequently, until melted and smooth. Remove from the heat.

Whisk in the sugar. Add the granulated sugar and brown sugar and whisk to combine. The mixture will be grainy.

Whisk in the eggs. Whisk in the eggs and egg yolk, one at a time, and then the vanilla. Whisk vigorously for about 1 minute.

Stir in the dry ingredients. Stir in the flour, salt, and baking powder, then fold in the walnuts, if using.

Spread the batter in the pan. Transfer the batter to the prepared baking pan and spread into an even layer.

Bake the brownies. Bake until a tester comes out with just a few crumbs, 25 to 35 minutes. The edges should look firm and well-baked, and the center should be moist but not gooey.

Chill the brownies. Immediately place the brownies in the refrigerator and chill for at least 1 hour before slicing. Brownies will be at their chewiest when completely cool. Grasping the parchment paper hanging over the edges, pull the brownie slab out of the pan and place on a cutting board. Cut into 16 pieces.
Recipe Notes
Nut options: We love walnuts in these brownies, but hazelnuts and almonds are also delicious.
Storage: Store in an airtight container at room temperature for up to 5 days.
Adapted from The Kitchn Cookbook.
Published: Sep 11, 2015