5 Ways Frozen Broccoli Helps Me Eat a Better Breakfast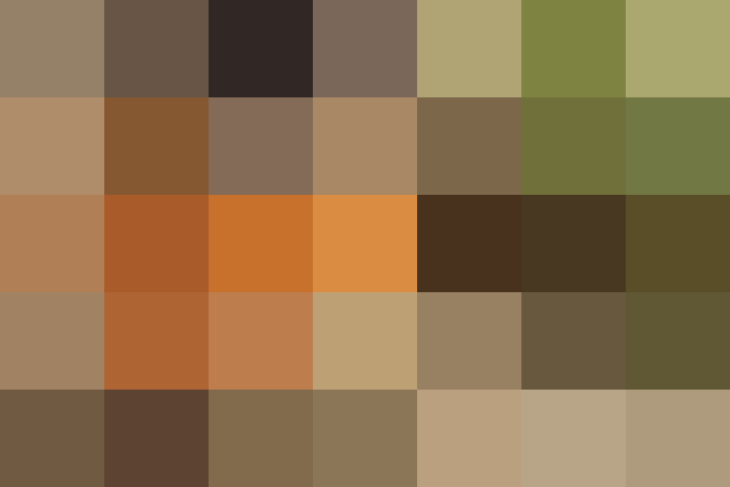 My number-one rule for eating better is changing the way I eat breakfast, and usually that means eating more than toast. Lately, a bag of frozen broccoli has been my accomplice in helping me start the day with vegetables so that no matter where the day leads, I'm guaranteed to have started with something green. Here's how I use this freezer staple to eat a better breakfast.
1. Put broccoli on toast.
One of my favorite ways to use frozen broccoli for breakfast is to sauté it and add it to toast. A minced clove of garlic, a splash of olive oil, and a pinch of red pepper is the simplest version, but because frozen broccoli cooks so quickly in a covered pan you can make a slightly different version of this every morning. Sometimes I even borrow from one of my favorite appetizers and add a swipe of ricotta.
2. Add it to your egg scramble.
On the days I'm not eating toast, I'm eating scrambled eggs. Scrambled eggs are pretty much a blank canvas for sautéed vegetables, but I think broccoli — starting from frozen — is the easiest, tastiest addition. Just like the broccoli toast above, I portion out broccoli from the back each time I make eggs. A splash of olive oil and a covered pan defrosts them very quickly and then, as the water evaporates, you can essentially steam-fry the vegetables until they're crispy and tender. In goes the beaten eggs and the cheese of your choice (a nice cheddar is my preference), and a very-veggie packed scramble is ready for breakfast in literal minutes.
3. Add it to your frittata.
This is essentially the same process as above, with more eggs and additional ingredients to pack it full, and then of course finishing it in the oven. The frozen broccoli helps make this possible because you always have it on hand, it's affordable, and there are few things broccoli doesn't go with when it comes to a frittata.
4. Try broccoli breakfast tacos.
Maybe you've got to love broccoli as much as I do to get behind this idea, but sometimes I just sauté the broccoli with cumin, garlic, and a tomato; sprinkle over some cheese; add massive amounts of Cholula hot sauce; and fold it up in a corn tortilla. No eggs, no beans, no meat — all bliss.
5. Consider morning soup.
I'm really into soup for breakfast because it's warm, satisfying, and really easy to sip while reading emails or in between errands. I usually heat frozen broccoli up in broth until it's thawed and then transfer it to a blender and add whatever's lurking in the fridge for extra flavor. Ginger, garlic, a pat of butter, a healthy squeeze of lemon, a handful of spinach, a splash of cream — it's all fair game.
Are you a frozen-broccoli-at-breakfast person? Going to give any of these ideas a try?
Published: Jan 27, 2017