How Cake Taught Me About My Family's Past
Two years ago, on my husband's birthday, I decided to surprise him with a cake. The surprise wasn't the actual cake (he knew it was happening) — it was that I wanted to bake it (I'm not much of a baker). Admittedly, it was a selfish gift. I wanted to learn to recreate my grandmother's biskvit with her help. His birthday was just an excuse and I knew he'd enjoy it.
Biskvit is an Eastern European sponge cake I've eaten my entire life — usually on special occasions. Even when there isn't a birthday or holiday to celebrate, sometimes my grandmother, Alla, bakes it as a request to cheer someone up. It always does the trick.
Her version includes baking cocoa, butter, and sweetened condensed milk that's been caramelized for a richer color. From the other biskvits I've tasted, she seems to be the only one who keeps it this simple. Other bakers opt to add fruit, nuts, or caramel filling. But the base is always the multi-layered sponge cake.
Why I Decided to Learn to Make Biskvit
Now in my mid-30s, and Alla in her mid-70s, perfecting this cake suddenly feels worth the fuss. Because my mother never learned the recipe, it is a family heirloom on the brink of extinction.
As refugees from the former Soviet Union, there were little material goods we could bring with us when we came to the States in 1990. We didn't have much, but my grandmother had this recipe — in her mind. Keeping this cake alive in all of its gooeyness is a way to preserve a part of my identity.
So, for my husband's birthday, I convinced Alla to help me bake it in my kitchen. She schlepped over her decades-old pan, cans of sweetened condensed milk, and a mixer. While we made the dough and mixed the icing, I attempted to write down the correct amounts of pinching and sprinkling of ingredients, which she knew by heart but couldn't explain.
The only trouble was in convincing her to relinquish control and let me do the work. She watched the dough rise like an overprotective mother, sticking more test toothpicks into it than I thought necessary. (My oven was unpredictable because it was underused, she told me.) The birthday cake turned out well, but I couldn't claim total ownership.
The Story of My Grandmother's Biskvit
In the following months, my interest in recreating her biskvit increased, and so too did my interest of where it came from. For nearly 50 years, she was the only one in our family to know or make the recipe, but I learned that hadn't always been the case. Once I got her talking about it, I realized the recipe wasn't even hers after all.
The recipe and the exact proportions were perfected by her own grandmother. It was my great-great grandmother who would bake it and sell at the informal markets that popped up as Holocaust survivors and other residents returned to what is now Ukraine after World War II. It was her way of supporting my young grandmother and the rest of her family when they were dealing with the starvation and the trauma that war brings. Alla still remembers licking the bowls.
And years later, when food in the former Soviet Union started disappearing off shelves, Alla served the biskvit to guests — it was the highlight of a party when dinner proved too expensive. Apparently, it has always lifted spirits.
How I'm Keeping the Tradition Going
Because I am by no means a baker, the process of learning how to make this recipe is tougher than I thought. My grandmother has made it with me a few times since my husband's birthday, and each time she's given me more control and guidance. (I've even recorded some of these baking sessions, which provide more nuanced details than a written recipe would.)
I'm learning how to trust my gut and notice all the details that are second-nature to my grandmother: I can eyeball the thinner consistency of the icing and the correct texture of the batter, but there are techniques I'm still perfecting. For one, my ability to spread the icing evenly without creating a giant mess is still a way off. I'm also trying to fine-tune an actual recipe for Alla's improvised sugary cognac-rum-vodka concoction that soaks the cake in for a boozy, more dense texture.
And I'm actively scouting online stores to buy my own pan with similar proportions and volume: The hole for biskvit is much wider than a bundt cake pan, so finding the perfect pan has been difficult. But it's important, to me, as it's a reminder of the tube pans that were used to make the cake on top of the burner when ovens were not always available. (On a more practical level, the correct pan also makes it easier to cut.)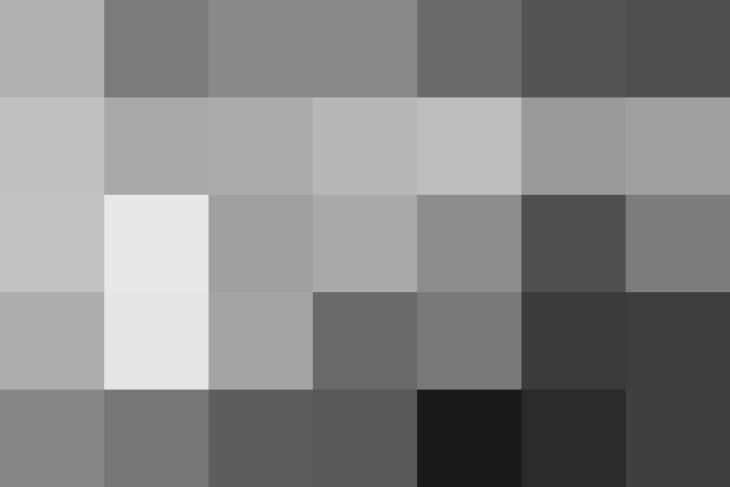 My husband joins in the ritual, too, just as my grandfather Valery did. He shaves off the uneven biskvit crumbs and combines them with extra icing for what we call kartoshka, or potato – a bonus, non-alcoholic version of the cake specifically for the children. I still remember eating mine, although most are now reserved for my own kids.
I'm still not sure I can pull it off entirely, but I'm trying — and just attempting to make a family recipe feels good. More importantly, recreating this biskvit makes me grateful. I feel lucky that I'm not creating it under the same hardships that my ancestors once did. And that I can try to carry it forward or even experiment with an almond-flour version so my own mother can eat it again (sorry about your newly discovered gluten allergy, Mom). But my favorite part is watching my own daughter take a bite and knowing that it won't be forgotten — at least for now.
Published: Dec 20, 2016